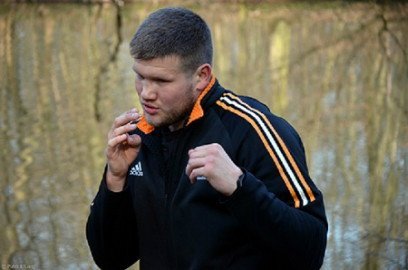 By Pavel Yakolov: October 6, 2012) Alexander Dimitrenko is still in the heavyweight title chase, and there are reasons why his best performances may occur in the future. Just 29 years old, the Ukrainian is still young, especially for a heavyweight. At 6'7", 245 lbs., he towers over his opposition, has superb offensive skills, speed, and athleticism. Dimitrenko packs power in both hands, possesses a whiplash jab, and is one of the division's best combination punchers.
Currently 32-2 (21 KO's), Dimitrenko lost his last bout, against the top-rated Kubrat Pulev. However, the fight was closely contested for most of the match, which Dimitrenko entered under unfavorable personal and athletic circumstances. Considering that Pulev may be the world's leading heavyweight outside of the Klitschko brothers and David Haye, the loss should not be considered career-breaking.
Now a free agent after a decade fighting for Universum Box Promotions, Dimitrenko is exploring new promotional opportunities. Noteworthy is that he hopes to campaign in American rings in the future. In this exclusive ESB interview, Dimitrenko discusses his career and plans.