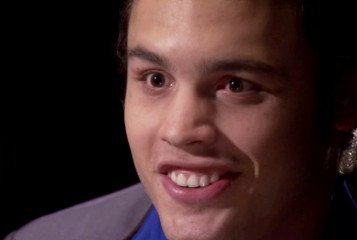 By Rob Smith: Former WBC middleweight champion Julio Cesar Chavez Jr. (46-1-1, 32 KO's) is getting off without much punishment from the World Boxing Council for having tested positive for marijuana for his last fight against Sergio Martinez on September 15th. Chavez Jr. will receive a $10,000 fine and will be asked to attend a rehabilitation treatment class by the WBC.
As far as suspensions go, the WBC won't be suspending Chavez Jr. at all despite this being his second drug offense in addition to a DUI incident earlier this year.
WBC president Jose Sulaiman said on the World Boxing Council website "As president of the WBC, I have got in touch with the Board of Governors, and we have decided to fine him $10,000 USD. That money will be donated to an institution for children who suffer from cancer. We also are asking Julio to attend a rehabilitation center and want official confirmation that he's so doing…The WBC won't suspend Julio Cesar for an undefined time, because that is not going to help him."
This isn't much of a punishment for Chavez Jr, and you have wonder whether the WBC is letting him off too lightly given that he's tested positive drugs before. I know the argument that marijuana isn't a performance enhancing drug so it should be okay for Chavez Jr. or any boxer to use it, but I don't buy that. If the drug is banned then the standards should be just the same as it is for banned performance enhancing drugs. If it's not permitted then a fighter should receive the same kind of punishment regardless.
The WBC might not be giving Chavez Jr. much of a reason not to use marijuana, but the Nevada State Athletic Commission is a whole different matter. They're likely going to come down hard on Chavez Jr. when they decide what they're going to do with him in terms of punishment. Unless Chavez Jr. has a convincing argument that he can make to explain why he was using the marijuana, he could get suspended up to a year by the Commission and lost all of his $3 million purse for the fight. Chavez Jr. could get less than the full suspension and monetary fine, but it's still likely to be significant for him given that this isn't his first drug offense. He's a repeat offender now and the Commission could frown on that when they decide his case.
It's nice that Chavez Jr. didn't get much of a punishment from the WBC, but that's not going to help him much if the Commission comes down hard on him and makes him sit for a year with a long suspension. He'd likely his lesson during that time off you can imagine.
It's possible that the Nevada State Athletic Commission will give Chavez Jr. a small fine and a suspension of only 6 months or less, as marijuana isn't a dangerous drug like performance enhancing drugs and this is Chavez Jr's first offense for this type of drug. If he were caught using diuretics again, you could expect the Commission to give Chavez Jr. a long suspension including a big fine but that's not what's happened in this case.