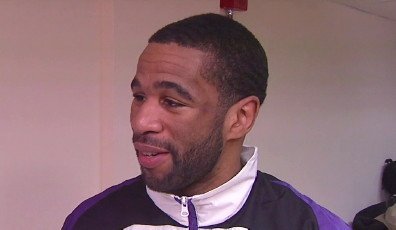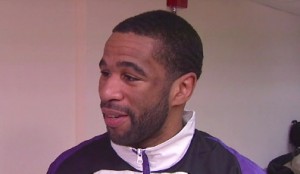 By Marc Livitz: Washington, D.C. has experienced its fair sum of sporting heartbreak over the years. The hot air which surrounds the views of many concerning the home of United States politics can sometimes get in the way of a good night at the fights. Alas, heat rises and eventually settles. The same can be said for the state of a practitioner of the sweet science who is just a hanging chad away from eventual stardom in his own right and in his own light. Lamont Peterson recently made his case to get back on the road to a championship this past Friday in the little town on the Potomac. He had to wait over a year to get back into the ring after winning the light welterweight title from Amir Khan in late 2011.
Peterson, of course had his WBA title stripped away from him last year and saw his lucrative payday in the form of a May 2012 rematch with Khan go up in flames after he tested positive for synthetic testosterone. This had to be a "d'oh" moment for Lamont, for certain. First off, he and his camp had to endure the mystery of the "man in the hat" (an individual seen at ringside who some had accused of attempting to tamper with the scoring of the fight), however a failed drug test is something against which one can't muster the greatest of arguments.
So, on and seemingly on went his pugilistic holding pattern. Then came last Friday, the 22nd of February and Lamont "Havoc" Peterson (31(16)-1-1) finally had his chance to regain his place in the ring and he did not disappoint. He triumphed over former WBO 140 pound champion Kendall "Rated R" Holt by way of an eighth round TKO win at the D.C Armory.
When the fight had concluded, was there perhaps an even greater question to be answered than whether or not Peterson was really and truly back? Maybe the mere fact that ESPN's "Friday Night Fights" (the American sports network which televised the bout) gave the viewing audiences something considerably more exciting than their (as of late) typical showcasing of a seemingly ham and egger versus a once jaded but now faded boxing star? Just examine their recent track record. It could and could not be through no fault of their own that some in attendance went from blue birds to boo birds. The idea of a Peterson versus Holt clash on basic cable TV was an event in and of itself. Finally and hopefully, the diehard boxing fans got their just due from a fight which wasn't broadcasted by a network which begins with an "H" or an "S".
After fourteen months of inactivity, Lamont "Havoc" Peterson returned with a resounding bang and may have just gained his form of redemption with the victory. He also retained his IBF Junior Welterweight belt and he knocked out Kendall Holt! The same Paterson, New Jersey fighter, who in 2008 walloped Ricardo Torres with such vigor that he made the Colombian fighter dangle from the ropes. In doing so, Holt avenged a previous loss to the aforementioned Torres with a sixty one second annihilation which left his foe looking like he'd just been thrown out of bar at closing time. Both Peterson and Holt both hold a loss to Timothy "Dome of Doom" Bradley, yet their collision course last weekend was one to remember.
If the recent reports are true, then Lamont Peterson will tangle with the powerful and dangerous Argentine slugger, Lucas Matthysse in mid May; the same Matthysse who Amir Khan won't be fighting, as he is too concerned with some day getting back at Danny Garcia.
For now and perhaps even longer, we can look forward to the boisterous exhalations of one "Havoc" Peterson, who often emits shouting sounds in the ring as he throws his punches. He's made it back, or at least he's made it this far. Peterson paid the price at only half the cost, even if the fight purse seemed to go from dollars to cents. He'll get his due. Again.