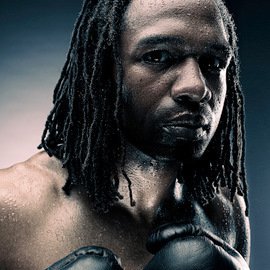 By Joseph Herron – With the fourth installment of Pacquiao/Marquez just six weeks away, both men have begun the sparring portion of their preparation for the big December 8th boxing showdown at the MGM Grand Garden Arena in Las Vegas, Nevada.
While Pacquiao and Roach have boldly stated through various media sources that a knock-out will be imperative to win for a third time, former IBF Heavyweight Boxing Champion Chris "Rapid Fire" Byrd believes that a KO victory against the Mexican legend will be a task that is much easier said than done.
"Manny Pacquiao vs. Juan Manuel Marquez will always be a great fight," insists the lifelong boxing proponent. "This is still maybe the toughest fight out there for Manny Pacquiao other than a match-up with Floyd Mayweather Jr."
"One of the reasons why a fight with JMM will always be difficult for Manny is that Marquez is so smart, he cuts you in half. He uses his footwork in a way that strategically makes a southpaw reach over his body to try and hit him. This ultimately leaves Manny out of position and open for a Marquez counter."
"JMM patiently picks his shots because he knows he doesn't have the edge in hand speed. He sets up his shots extremely well and delivers with precision. Because Manny has more to lose in this fight than Marquez, due to his questionable loss to Bradley and his controversial win against JMM, you might see Manny Pacquiao fight with more of a sense of urgency which could lead to more careless mistakes that a smart fighter like Marquez could exploit."
"Rapid Fire" makes an excellent observation. Manny Pacquiao indeed has more to lose going into the fourth contest with JMM.
Because of Pacquiao's inability to put away his last five opponents, and due to the controversial nature of his last two outings, the Filipino boxing icon has seen his pound for pound ranking among many fight fans and boxing scribes slip considerably.