Share the post "Chris Byrd: "I don't believe Manny Pacquiao or Juan Manuel Marquez will change very much in part four""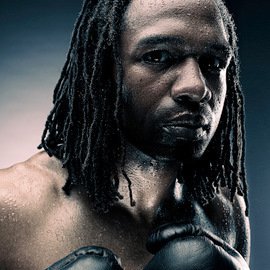 By Joseph Herron – With the fourth installment of Pacquiao/Marquez just six weeks away, both men have begun the sparring portion of their preparation for the big December 8th boxing showdown at the MGM Grand Garden Arena in Las Vegas, Nevada.
While Pacquiao and Roach have boldly stated through various media sources that a knock-out will be imperative to win for a third time, former IBF Heavyweight Boxing Champion Chris "Rapid Fire" Byrd believes that a KO victory against the Mexican legend will be a task that is much easier said than done.
"Manny Pacquiao vs. Juan Manuel Marquez will always be a great fight," insists the lifelong boxing proponent. "This is still maybe the toughest fight out there for Manny Pacquiao other than a match-up with Floyd Mayweather Jr."
"One of the reasons why a fight with JMM will always be difficult for Manny is that Marquez is so smart, he cuts you in half. He uses his footwork in a way that strategically makes a southpaw reach over his body to try and hit him. This ultimately leaves Manny out of position and open for a Marquez counter."
"JMM patiently picks his shots because he knows he doesn't have the edge in hand speed. He sets up his shots extremely well and delivers with precision. Because Manny has more to lose in this fight than Marquez, due to his questionable loss to Bradley and his controversial win against JMM, you might see Manny Pacquiao fight with more of a sense of urgency which could lead to more careless mistakes that a smart fighter like Marquez could exploit."
"Rapid Fire" makes an excellent observation. Manny Pacquiao indeed has more to lose going into the fourth contest with JMM.
Because of Pacquiao's inability to put away his last five opponents, and due to the controversial nature of his last two outings, the Filipino boxing icon has seen his pound for pound ranking among many fight fans and boxing scribes slip considerably.
Although the Pacman is still one of biggest ticket sellers in boxing and has a massive global fan base, his popularity could start to decrease without a clear and decisive victory against his longtime nemesis on December 8th.
Will Manny try to go for the improbable knock-out victory against a fighter who has never been stopped in sixty-one professional bouts?
Chris Byrd warns every fight fan to expect more of the same in part four.
"I don't see either man really changing much in their upcoming battle. If both men genuinely feel that they won their last fight, I really don't believe that Pacquiao or Marquez will be willing to change very much on December 8th."
"Both fighters know how dangerous their opponent is and what each man is capable of doing in the ring. Marquez was knocked down four times in their first two meetings, so I would be very surprised if JMM decided to open up and take more risks during part four."
"Also, Manny knows how intelligent and physically durable Marquez is. So I don't see Pacquiao being any less cautious and tentative than he was during his last fight with JMM. Marquez is a great counterpuncher and knows his openings will appear whenever Manny lets his hands go. Pacquiao knows this and will be thinking about it every time he elects to go on the attack."
"It's going to be another great fight, but I think we're going to see the same tactical bout with the occasional explosion during every round. There is always the possibility that both men could reach and try to go for the knock-out, but I don't expect to see it."
"If you notice, we've seen a steady decline in action after each time they've fought."
"During the first fight, we saw a barn burner with three knock-downs in the first round. In the second fight, the action was still great but there was only one knock-down and the exchanges were less frequent. During their last fight, both men were a lot more respectful and seemed more cautious throughout."
"I think it has to do with the fact that both men are much stronger since they first fought each other and they both realize that. So now we see them think each punch through because every single shot is that much more impactful."
"But now both men are trying to say that we're going to see a slugfest and a knock-out in part four? No way!"
"It's going to be a great fight, but I think it's going to be another strategic match-up."
Share the post "Chris Byrd: "I don't believe Manny Pacquiao or Juan Manuel Marquez will change very much in part four""