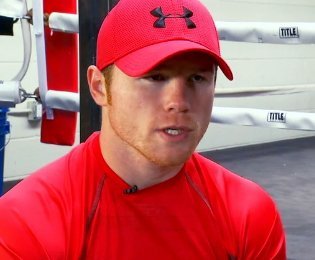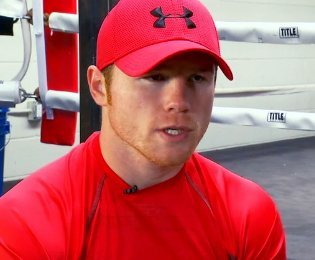 There's a great deal of mystery that surrounds the September 14th fight between Floyd Mayweather Jr. (44-0, 26 KO's) and WBA/WBC junior middleweight champion Saul "Canelo" Alvarez (42-0-1, 30 KO's) such as whether or not Mayweather Jr. will be able to handle Canelo's power and whether Canelo will run out of gas like he did against Austin Trout.
However, I see the fight as basically coming down to this: If Canelo doesn't KO Mayweather then he's going to lose the fight; it's as simple as that. Canelo absolutely 100 percent needs a knockout in this fight for him to win because he's not going to be able to out-box a fighter like Floyd Mayweather Jr. for 12 rounds.
That's not going to happen. Even if the fight were held in San Antonio, Texas with open scoring and the same three judges that gave Canelo the decision in his last fight against Trout, Canelo would still be in a position where he will absolutely need a knockout to beat Mayweather.
Canelo barely beat Trout last April, and many of those rounds that those three judges were giving to Canelo in that easily could have gone to Trout with a different set of judges making their own interpretations about who's winning the rounds.
Canelo is NOT going to be able to out-box Mayweather for the following reasons: A. he's too slow B. he doesn't have the stamina C. he doesn't throw enough punches D. he's too flat-footed E. he can't fight on the move F. he doesn't have the fighting style to beat Mayweather.
Mayweather is going to be fighting from a defensive posture the full 12 rounds, and that's going to make him very hard to hit, especially for a fighter like Canelo who likes to load up with his shots. Canelo tends to throw big punches with everything he's got, and those kinds of punches make him slower.
Mayweather is going to have no problems avoiding Canelo's telegraphed shots because he throws his punches in predictable patterns, and he always needs to have his feet firmly planted on the canvas for him to load up on his shots. He's Julio Cesar Chavez Jr. 2.0. Same style, same weight advantage over his lighter opponents, same inability to fight on the move, and same bad habit of loading up on everything he throws.
The thing with Canelo is he needs a knockout, but he doesn't have the speed or the stamina to get a knockout against Mayweather. Canelo's heavy handed but he won't be able to throw enough punches consecutively without turning red and gassing out, and he'll need to throw nonstop punches if he wants to KO Mayweather.
Canelo isn't the type that gets one-punch knockouts. He needs to pound on his stationary opponents for many rounds before he knocks them out, and he needs them to fight like Josesito Lopez did by standing right in front of him in one spot so that he can land his shots.
Mayweather won't fight like that, and this is going to force Canelo to move around the ring. He can't do that very well because he's kind of a plodder type of a junior middleweight.