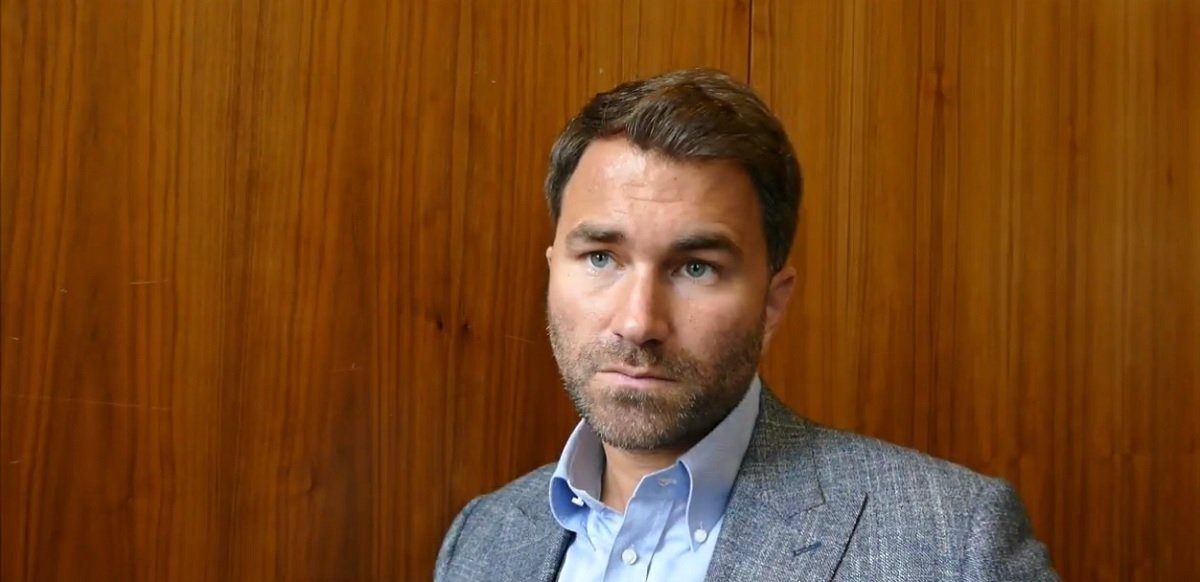 Eddie Hearn is a frustrated man right about now, a perplexed man. Having arrived in New York to fully explore the details of the take-it-or-leave-it $50 million offer from Deontay Wilder's promoters for Anthony Joshua to fight the WBC champ next (the e-mail containing the offer actually being sent directly from Wilder, according to Hearn; which he thought was strange) Hearn tells Sky Sports he's "never known anything so bizarre since I've worked in boxing."
The offer from Team-Wilder, which apparently expired on Thursday, was to be fully looked at by Hearn – had he got the chance.
"It's all very bizarre. I returned the e-mail of Deontay Wilder and said we are very interested in making this fight, please send us a draft contract," Hearn said. "He replied and said 'you have to accept the fight and then we will send you the contract.' I've never known anything so bizarre since I've worked in boxing. I had a meeting with Shelly Finkel scheduled for Thursday, he cancelled that meeting. I requested a meeting for Friday, and he e-mailed me, while also e-mailing the whole press world, saying 'there is no point in meeting it would be non-productive – we have to accept the deal first.' It's always nice to call someone's bluff. Whet we've done is called their bluff here, and they won't even meet to talk about the deal."
Hearn always said the offer of $50 million as a "PR stunt," and asked, for everyone to hear, for Team-Wilder to "show us the money." Now here we are, another week apparently wasted with regards to seeing this massive fight get any closer to being made. Just what is going on? Are Wilder's people playing games? Of course Hearn wants to see the fight contract before agreeing to the fight!
Meanwhile, Hearn says Dominic Breazaele has been offered a fight, which he has accepted, to challenge Wilder in August (Hearn insisted a few weeks back how a Wilder-Breazeale fight had been agreed).
Only time will tell, but fans are advised to stop holding their collective breath when it comes to seeing Joshua Vs. Wilder any time soon. We can look instead it seems to Wilder-Breazeale (Breazeale being Wilder's mandatory challenger) and Johsua-Alexander Povetkin (Povetkin being Joshua's WBA mandatory challenger) taking place next.