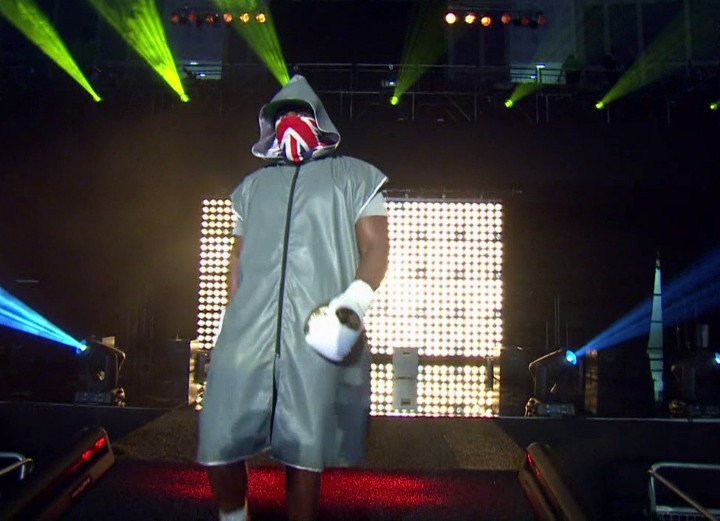 It's been just over two months since the brutally entertaining British heavyweight slugfest between bitter rivals Dillian Whyte and Dereck Chisora, and fans are eager to see what the two warriors do next; whether they will meet in a return fight or go a different route. Chisora, who lost a razor-thin, debatable 12 round split decision, wants the rematch but – as he explained to Sky Sports – he doesn't think Whyte wants it.
But "Del Boy" has a plan-B in mind just in case Whyte "runs away."
"The latest is that boy is being a punk, he's running away," Chisora said of the rival he once threw a desk at. "He's overpricing himself. We've offered him the money and he's priced himself out. He says he's going for a world title. I don't see it, because there is unfinished business here. Who is he going to fight for a world title? Simple facts are, if he doesn't fight me, then I'll sort a deal with Robert Helenius for the rematch in Finland. Come back and we'll do Dillian. Who doesn't want to see Dereck Chisora fight?"
It's true Chisora is value for money and rarely in a dull fight win or lose. The return with Whyte has to be top of the list right now, as special as the December war was, but a return meeting between Chisora and Helenius would also prove interesting. It was way back in December of 2011 when, in another good fight, an unbeaten Helenius defeated a 15-1 Chisora via yet another debatable 12 round split verdict. Since then, Helenius has won the European title but also suffered a stoppage loss to Johann Duhaupas. Helenius has won his last two but it's unclear how much he has left.
A return fight with Chisora would tell us. As for Whyte, he tells Sky Sports his next fight will be in June but as far as who the opponent might be, this is still TBA. But whoever Whyte and Chisora fight next, the eyes of the British fans will be firmly fixed on them.
Of added interest, Chisora has been in touch with his friend Tony Bellew, and he has said he will spar with "Bomber" ahead of his upcoming fight with David Haye. Both men will get good work if they do spar together.