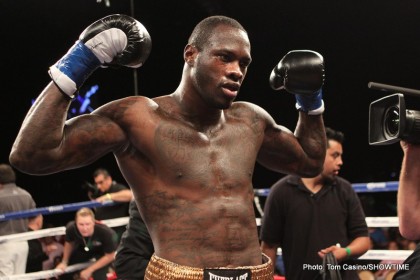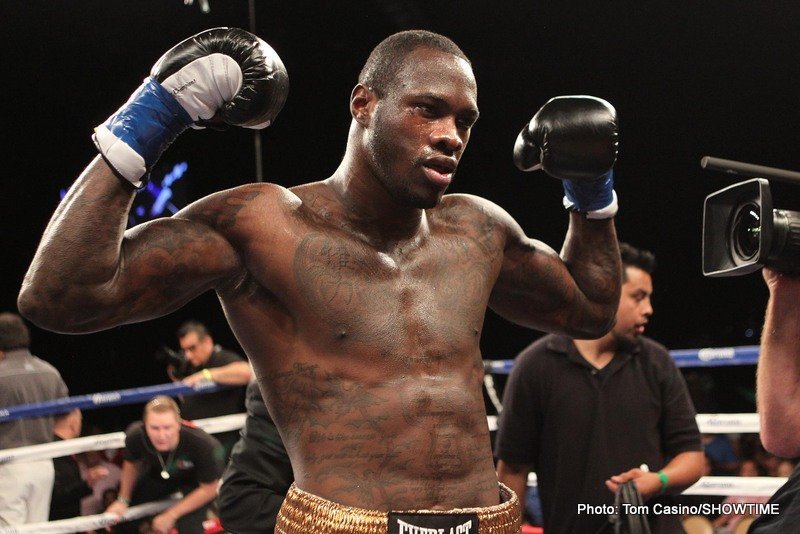 Unbeaten KO artist Deontay Wilder will face experienced big guy Nicolai Firtha in his next pro outing, on the Bernard Hopkins-Karo Murat under-card at The Barclays Centre New York on October 26th.
Wilder, 29-0(29) is coming off that scary 1st-round destruction of former WBO heavyweight titlist Serhai Liakhovich and it will be interesting to see if he can keep his KO streak going against the 34-year-old who is both big and game.
Firtha, 21-10-1(8) is not a top-rated contender and his record is somewhat patchy, yet he has been in with some big names and acquitted himself well. Since being stopped (arguably prematurely) in the 5th-round by Tyson Fury in what was a sizzling slugfest while it lasted, Firtha has dropped a 12-round decision to Johnathon Banks (who went on to ruin Seth Mitchell via 2nd-round stoppage, before Banks lost the return via forgettable 12-round snoozer) and won a stay-busy six-rounder against Robert Hawkins.
Having been up close and personal with Wilder as the two helped heavyweight king Wladimir Klitschko get ready to face Maruisz Wach a while back, Firtha might have picked up a few things about Wilder, and who knows, maybe a weakness or two?
Firtha, when in shape, can fight and we all know Wilder's chin has yet to be tested. Maybe Firtha can hang in there long enough to land some leather on Wilder. Still, as lethal as he's been looking – never having been taken past the 4th-round since turning pro in 2008 – Wilder is a considerable favourite to do to Firtha what he's done to the likes of Audley Harrison, Liakhovich and all the other fighters he's been in with.
It will be interesting to see Wilder taken onto the later half of a fight, but is Firtha the man to extend him? Maybe not, but I have a feeling this one will be fun while it lasts!