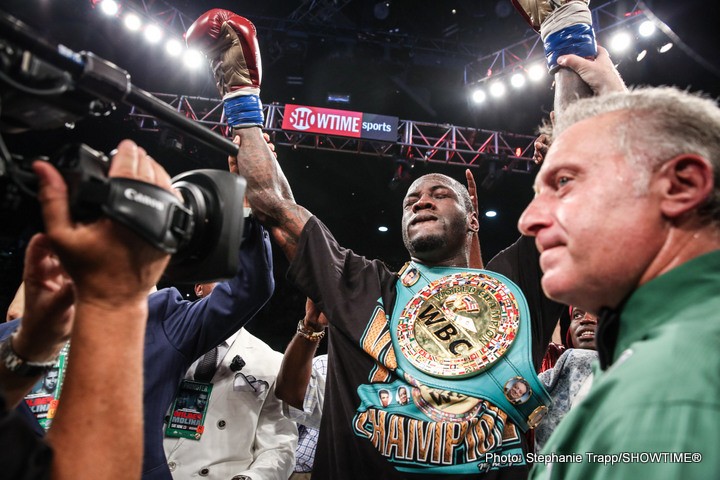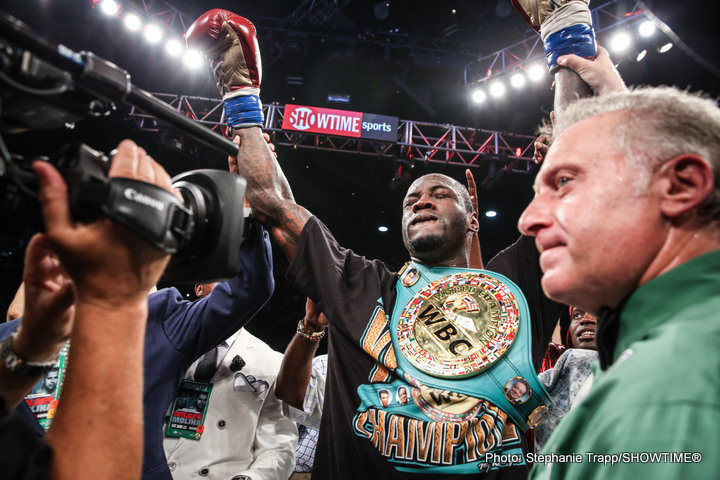 WBC heavyweight champion, Deontay Wilder, has claimed he is prepared to travel to the UK to fight new WBO/WBA/IBF champion, Tyson Fury, in an attempt to unify the division.
The American is set to box a 3rd optional defense of his title in January, by virtue of the fact mandatory challenger, Alexander Povetkin will not be ready for their due-date until April/May 2016, although the Beijing '08 bronze medalist has claimed he has one eye on Fury, who will likely first fight Wladimir Klitschko in a summer '16 rematch.
"I've got to fight someone in January and after that fight I would love to have a unification bout – and guess what, I wouldn't mind coming to the UK for that one," Wilder said to BBC Sport, seeming forgetting about his Povetkin obligations.
"No matter where it might be, I want to be the undisputed champion of the world.
"We haven't had an undisputed champion [in America] in I can't remember how long – and I want to be the first name to bring the belts back together and heavyweight boxing back to its full potential."
Wilder's handlers, including influential advisor, Al Haymon, are surely desperate to raise the champion's credibility in the eyes of the hardcore boxing community, following a public backlash in the wake of his first two defences – against schoolteacher, Eric Molina and little known Frenchman, Johann Duhaupas – both of whom gave Wilder far more trouble than should be expected of a fighter of his supposed calibre.
Wilder had been mooted to be considering a fight with unbeaten Ukrainian, Vyeschlav Glazkov for his January date, although nothing has yet been officially confirmed, and in the wake of Fury's 'shake-up-the-division-' win over Klitschko, IBF #1 Glazkov has taken to calling the new champion out himself.
"Next year is going to be a great year for me, regardless," Wilder added. "Everything is falling in our plan, our time and our planning for what we want to do."
Twitter @undilutedpoison