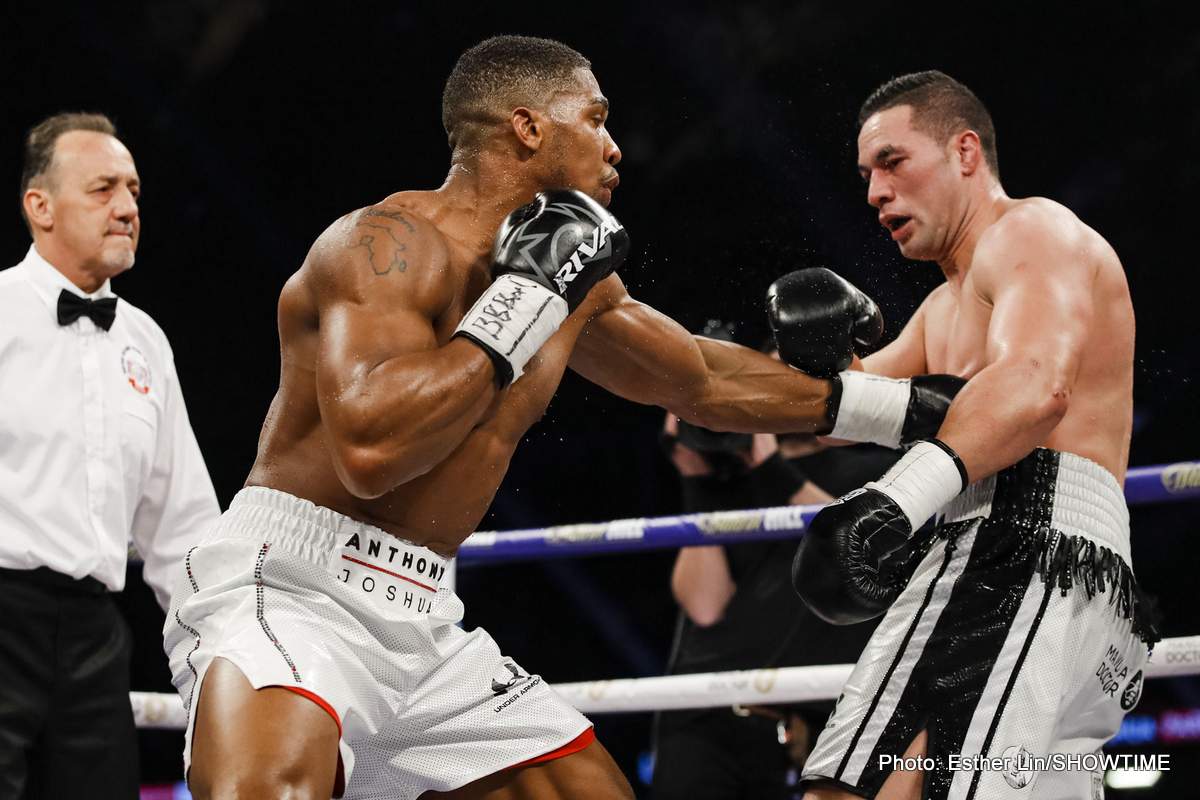 One thing we can all agree on – fans, fighters, promoters – is how the current heavyweight division is hotter and more exciting than it has been in some years. What is much harder to agree on is this: who is the best heavyweight on the planet right now? Did this past Saturday night's epic 12-round draw between Deontay Wilder and Tyson Fury change your mind on who is the current best big man?
Will the winner between Fury and Wilder (assuming there is a return fight between the two and it sure seems likely there will be a return battle) deserve the mantle? Or do you still favour Anthony Joshua, the heavyweight who holds the most belts at present?
"The Bible of Boxing," Ring Magazine, rewarded Fury's gallant effort against Wilder (in a fight they had Fury winning) by elevating "The Gypsy King" to the number-2 spot on their Top-10 heavyweight rankings, with Wilder rated at number-three. Joshua is still the number-one heavyweight according to Ring.
Here is the current Top-10 from the widely read and respected publication:
1: Anthony Joshua – WBA/IBF/WBO champ
2: Tyson Fury – Lineal champ
3: Deontay Wilder – WBC champ
4: Luis Ortiz
5: Dillian Whyte
6: Alexander Povetkin
7: Joseph Parker
8: Jarrell Miller
9: Adam Kownacki
10: Kubrat Pulev.
Not a bad list at all, and nothing to really scream about. Some fans may argue that both Fury and Wilder deserve to be rated above Joshua, while some fans may be happy with AJ being ranked at the top of the pile. It could be argued how Dereck Chisora is worthy of a place in anybody's Top-10, that Chisora is more worthy than Kownacki. Still, it's a solid Top-10 we have right now, with a great Top-3.
Ideally, Wilder, Fury and Joshua will fight and settle their differences over the coming month, and in time we will have, as Wilder himself puts is: 'One name, one face, one champion.'
Will Wilder turn out to be this name/face/champion, or will it be Fury, Joshua, or someone else? It promises to be a whole lot of fun watching it all unfold, that's for sure. We fans know the fights that need to be made, let's hope the powers that be see to it that they do indeed get made.