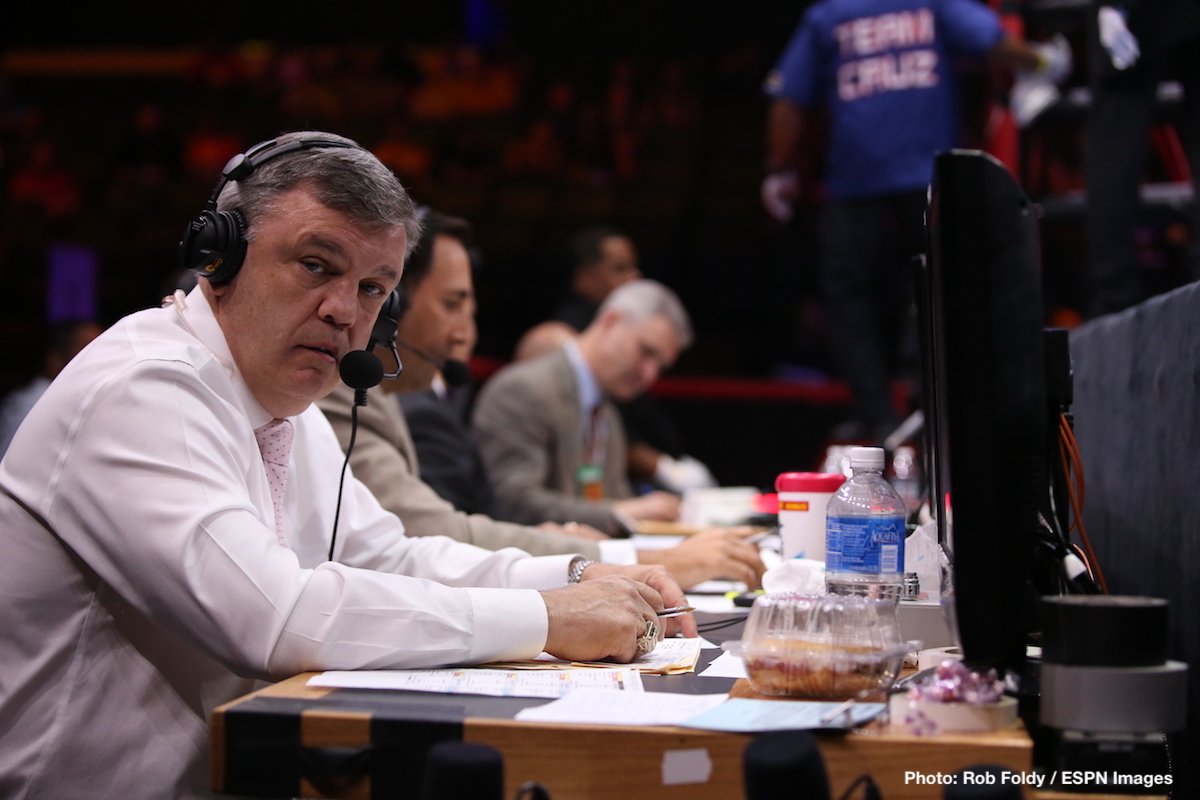 Teddy Atlas was a guest on First Take earlier today, and he was asked his opinion on Deontay Wilder. Never one to fail to speak his mind, the trainer/commentator answered "Fury" when he was asked which fighter most impressed him this past Saturday night, when Fury and Wilder collided in that great fight. Atlas broke it down by stating how Wilder has quite poor technique but that he has "the great eraser," and that "it can show itself at any time."
Atlas said that Wilder will always, always be dangerous, but that if he hasn't learned how to polish his game, his technique by now, he's never going to do so.
"To a certain extent, let's be honest here, Wilder was exposed [in the Fury fight]," Atlas said on the show. "He can punch like heck, he was born to punch. He's long, he's big, and he has heart. But as far did as technique goes – pretty bad. If you're the referee, you know, you might want to take out insurance, because you might get hit. He's throwing punches from left-field, from right-field, he's falling off-balance, his right foot is going over his left foot. He got exposed in a lot of areas – except for one: he's got the great eraser, and it can show itself at any time."
And as we know, despite his technical flaws, Wilder has thus far managed to keep an unbeaten record and he has also managed to hit and hurt EVERY single fighter he has been in with. Will there come a point when Wilder's withering punching power – his "eraser" – fails to get the job done for him (one could argue Wilder's power failed to get the job done against Fury, as he was held to a draw, but even here Wilder did something no-one else has ever done to Fury)?
Atlas essentially said that for as long as he's upright and fighting, Wilder cannot be counted out of any fight. Those technical deficiencies will never be corrected it seems, but Wilder just might be the most successful puncher in heavyweight boxing history in as much as he wins his fights with power, power and more power and not too much else. Can Wilder be outboxed? Sure. But can he be beaten? So far, no.
With the raw power he does possess, Wilder may carry on defeating (or drawing with) far better-skilled boxers for some time to come.