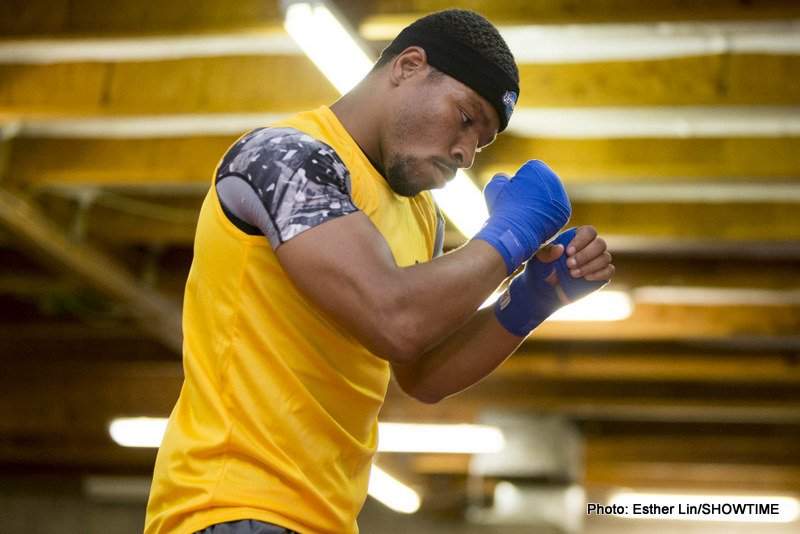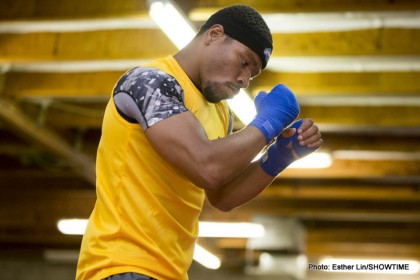 Ahead of the much anticipated June 20th 145lb catchweight clash between "Showtime" Shawn Porter (25-1-1, 16ko) and fellow Ohioan motor mouth, Adrien Broner (30-1, 22ko) from the MGM Grand in Vegas – the former's father and trainer, Kenny Porter, has spoken to BeRealtv about how the fight came together and the perceived 'disadvantages' the catchweight may present given his son's naturally heavier build and weight – a notion he dismissed outright as "not an issue" while still conceding anything below 147 requires "adjustment" for Shawn to boil down to.
The fight will potentially be another jewel in the crown of Al Haymon's Premier Boxing Champions brand, which – thus far – is delivering on it's promise of consistent, entertaining and most importantly competitive fights.
Of this fan-friendly clash coming together, Porter said;
"This was not a fight that Adrien Broner was trying to make happen and it was not a fight that Shawn Porter was trying to make happen. NBC TV was looking for a big fight- they had a big fight date. The MGM Grand was looking for a big fight. The opportunity presented itself. We said yes – so that's how the fight got (put) together."
"He (Broner) wants to make it a catchweight fight but you know, we agreed to it knowing that. We agreed to it so we could make the fight. It was something that he (Broner) wanted maybe in order to secure that advantage?"
There has been much talk of the naturally stockier Porter – who has boxed at 154lb in the past – struggling to boil down to the agreed weight – as well as being affected by the 155lb rehydration clause that ensures no fighter can blow up beyond a 10lb gain on fight night.
Of that, Porter appeared relaxed;
"We don't see it as an issue. The rehydration's not a problem for us because Shawn does not go above 10lbs on fight day."
"Shawn's been living a boxing lifestyle year round and his (previously higher) weight (in amateurs) was down to playing football. When he stopped playing football and he changed his diet, he immediately came in to his Jr middleweight weight class – but he was coming in there light. He was coming in there at 152 and 151lbs. So it's not a problem for us to make 147 – (but) we do have to make an adjustment to make 144 (or 145)."
Just how much of an adjustment may well tell us a lot on fight night….
Twitter @Undilutedpoison