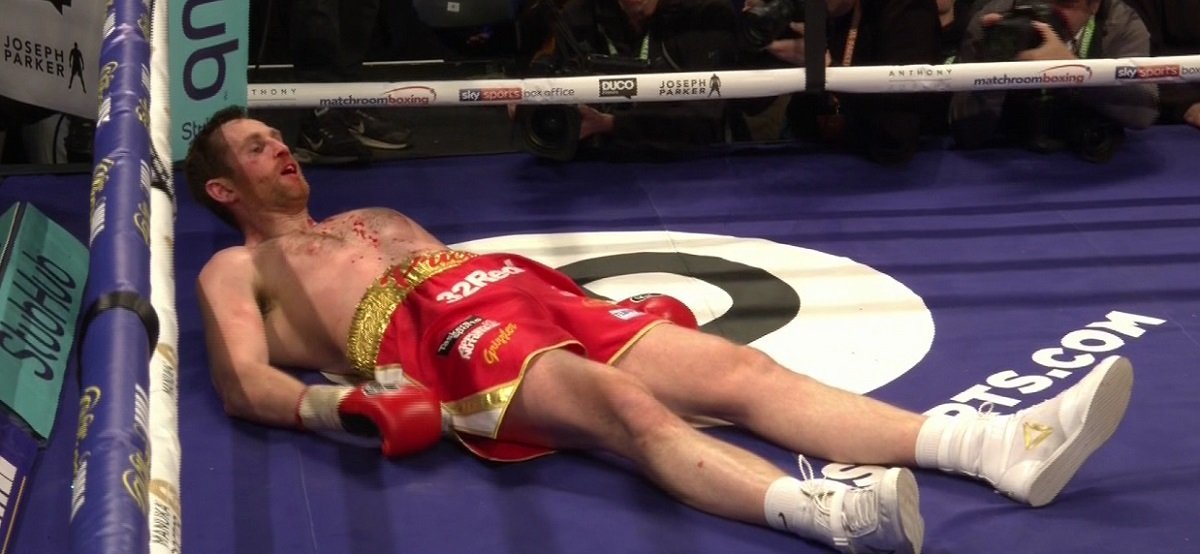 British heavyweight David Price knew he was expected to lose on Saturday night when he climbed into the ring with former WBA champ Alexander Povetkin; the former Olympian and one-time red-hot prospect knew he was one massive underdog who was quite literally fighting for his very career. Well, Price did lose, via a nasty, heavy, heavy knockout.
But, ironically, in defeat Price might just have fought his best-ever fight. In superb physical condition (Price said going in how there would be no excuses as he had "trained like a champion"), the 34 year old giant with the massive punch was also far better prepared from a mental standpoint compared to in previous, sometimes disastrous efforts. Yes, Price was still visibly nervous at times, but he was nothing like the admitted "nervous wreck" he was when he fought Tony Thompson in that failed bid for revenge back in 2013.
Price threw a fast jab against Povetkin, he tucked up and defended well against what came back at him and, when he was hurt and dropped in the third-round, the former British champ fired back on instinct and showed great heart. Even managing to send the Russian star reeling right across the ring, just the ropes keeping Povetkin up, Price looked, for a few fleeting moments, as though he might just do it. But then, his vulnerable chin letting him down once again (although to be fair, it was a temple shot that badly stunned Price a second before Povetkin detonated a clean left hook on his wounded opponent's exposed jaw), Price was flat on his back.
So now, with many people calling for his retirement "for his own good," Price, 22-5(18) with all five losses coming via stoppage, has a big decision to make. Should he retire, is he always going to come up short in a big fight? Or should Price, a man who has never lacked guts or raw courage, take heart from the manner in which he was at times able to let his hands go to good effect on Saturday; should he have one more go?
Price's health comes first, of course – and he has suffered some nasty KO defeats during his nine-year pro career – and it has become a familiar sight, seeing the paramedics standing over the fallen giant. How much more can Price take? Let's face it, his technique may improve, a little, he may hire yet another new trainer, Price may even get lucky and land a fight-ending bomb on a big-name foe should he fight another one, but Price's chin can never, ever get any better.
Each and every time he fights, at anything approaching word class level, Price knows he has to land his shots first, before anything comes back at him; if not, he faces the very real possibility (some would say probability) of being tagged again and being KO'd again. Is it worth the risk?
There are some potential fights out there still for Price – at British and European level – but the smart man "Pricey" appears to be, he will indeed decide to hang 'em up. And if he does so, the 2008 Olympic bronze medal winner who also once defeated Tyson Fury at amateur level knows he exits on the back of one big bang.
Price can hold his head up high as he announces his retirement.