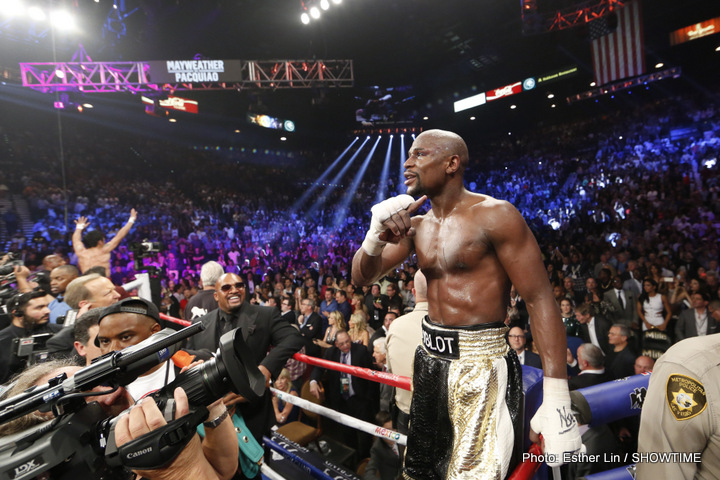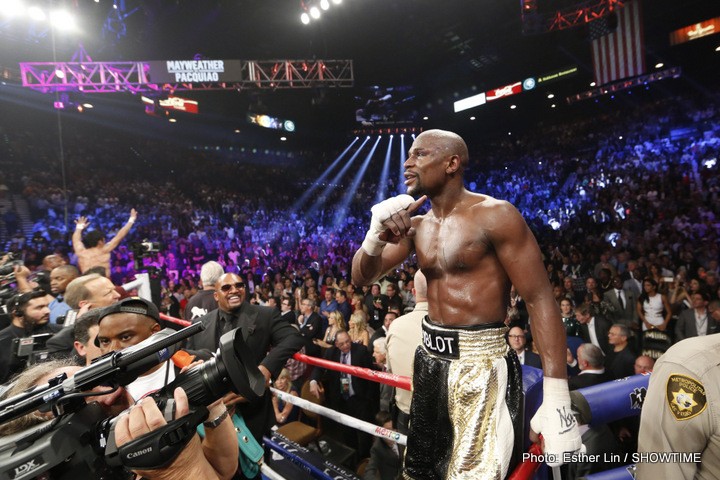 Practically anyone and everyone who follows boxing (and has access to a computer) pays, at the very least, a visit or two to BoxRec.com each week, probably more frequently and often. A painstakingly put together site that lists every single active boxer, their records and, in extra-quick time, their results as they happen, BoxRec is simply essential for any boxing fan or writer.
The fine site has just added a new feature, that of its picks (via a computer numbers system that really needs to be fully read on the site so as to be fully understood) for the best-ever pound-for-pound boxers. BoxRec rankings have often caused debate (again, read their rankings system to see how they rank who and where) but the new page or pages of All Time Lb for Lb Ratings seem sure to stir more than a few debates.
BoxRec's top-10 all time Lb for Lb reads as follows:
1: Floyd Mayweather Junior
2: Archie Moore
3: Sugar Ray Robinson
4: Manny Pacquiao
5: Bernard Hopkins
6: Muhammad Ali
7: Julio Cesar Chavez
8: Evander Holyfield
9: Joe Louis
10: Roy Jones Junior
To repeat, it's a computer system, not a panel of experts giving their opinions, but this list is certain to find many critics. Roberto Duran is a glaring omission, as is the absence of Sugar Ray Leonard, Marvin Hagler, Willie Pep and Henry Armstrong. Still, sports fans, especially boxing fans, love a good debate/argument. These rankings are sure to cause quite a few.
Good on BoxRec for adding this new section to their already well-visited, necessary website.
Never mind other pound-for-pound top 10's, such as the one above (and the one below). If you don't agree, go by your own picks, ignore everyone else and remember, it's only an opinion – even if it's an opinion given by a computer!
1: Sugar Ray Robinson
2: Muhammad Ali
3: Henry Armstrong
4: Roberto Duran
5: Willie Pep
6: Ezzard Charles
7: Julio Cesar Chavez
8: Benny Leonard
9: Archie Moore
10: Sugar Ray Leonard