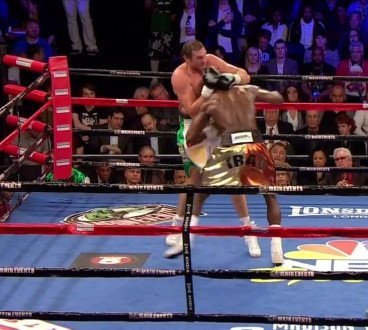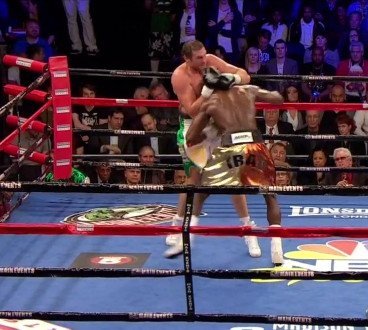 When trainer Peter Fury was asked if the September 28th fight between unbeaten Tyson Fury (21-0, 15 KO's) and former WBA heavyweight champion David Haye (26-2, 24 KO's) would be taking place in Manchester, England, Peter said "It will be Manchester."
That narrows it down quite a bit. Now the only thing that awaits is for Tyson Fury to put pen on paper to make the fight a reality. It's difficult to believe that Fury is actually going to take the fight because he's been so selective in his fights since turning pro; turning down the likes of Deontay Wilder and Kubrat Pulev and instead facing guys like Martin Rogan and Vinny Maddalone.
Fury is in a no lose situation in taking the fight with Haye, because even if and when he gets knocked out by Haye, Fury will have an excuse that Haye was much more experienced than him, and that's still young. I mean, I don't see Fury getting any better at this point. He's kind of the finished product at 25, and if anything I can see his chin getting worse as well as his stamina as he ages and heads towards his 30s. There are a lot of guys in the heavyweight division that Fury can still beat after Haye does him on September 28th.
As long as Fury is kept away from guys with big power like Deontay Wilder, the Klitschkos, and kept away from big heavyweights with skills like Tony Thompson and Kubrat Pulev, he should be okay. I think Fury can beat most of the contenders in the division.
Haye should be able to get to Fury's chin awfully quick in this fight. Fury likes to clinch and he's easy to hit with short punches in close. That's something that Haye is really good at in nailing his opponents with short power shots when they try to hold. I think the fight could be over once Fury initiates his first clinch.