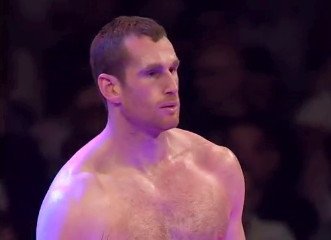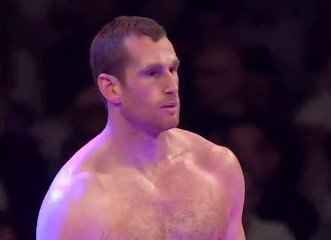 Heavyweight David Price (15-2, 13 KO's) is at the worst point of his still young career following his 5th round TKO loss to American Tony Thompson (38-3, 26 KO's) last Saturday night in Liverpool, UK.
A lot of boxing fans are wondering whether Price will hang up the gloves are not, because at this point his future prospects look pretty bleak in terms of accomplishing anything at the world level or making a lot of money. However, Price says he won't be retiring. He's going to be continuing and working his back from the bottom.
Price said to the Liverpool Echo "I'm going to be a big rebuilding operation now because last time it was viewed as a blip. I'm kind of on the scrap heap as far as the business is concerned and I understand that…I can rebuild. I'm not in the best situation but I'm not in the worst."
A lot of boxing fans didn't see Price's initial knockout loss to Thompson as a "Blip" as Price mentions. They saw it as a situation where Price met his match after having fought a lot of poor opposition.
Price didn't dominate Thompson to show that it was a blip. It just seemed like Price couldn't take a decent head shot and he fell apart once Thompson landed in their first fight.
The rebuilding is going to have to involve Price facing better opposition than the guys that he fought in his first 15 fights because he didn't appear learn anything in those fights because his opponents quickly succumbed to his big power shots in the first four rounds. There wasn't much give and take in any of those fights. Price needs guys like Kevin Johnson that'll hang around for the full 12 rounds and throw an occasional shot back at him.
Fighting guys that are easily bowled over won't help Price much. He'll still be just as lost as he was against Thompson when it comes time for him to step it up again in the future. Only difference will be that Price will be a little older and the heavyweight division will have gotten better.