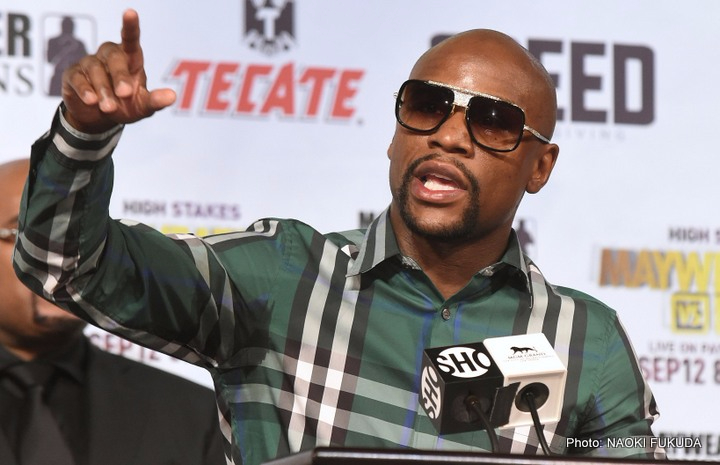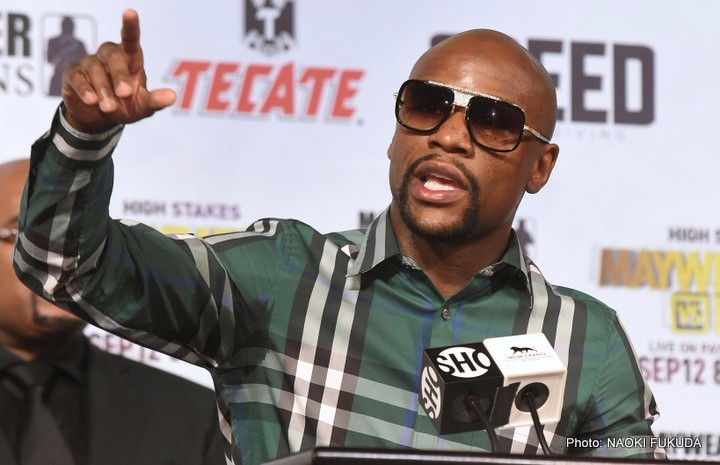 Superstar Floyd Mayweather insists he is done with boxing as far as doing anything other than help out the young fighters he has in his stable; that his own fighting days came to an end as the bell rang ending his decision win over Andre Berto last september.
Mayweather returned to the gym last week and instantly talk began of his seemingly inevitable 50th bout. But, in speaking with fighthype this weekend, the 39-year old future hall of famer closed down any such talk in a firm manner.
Calling any talk suggesting he will box again "old," floyd said he gets asked "the same questions a thousand times" but his mind is made up – he is retired as a prize fighter. Mayweather, 49-0, says he "had a good run," was a world champion for 19 years and is content. Of course, the fans (and experts) who were, are and always will be convinced Floyd will fight at least one more time so as to break Rocky Marciano's record, will not believe Mayweather, but the all time great does appear to be pretty final.
Floyd is done, he has nothing left to prove in the ring and he has, as he put it himself years ago, "enough money to last a billion life times."
Let's move on and get excited about who the next boxing superstar might be.