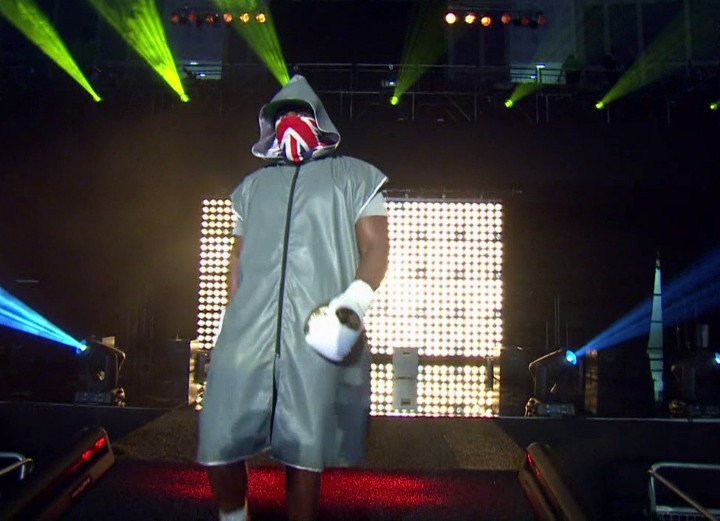 A Dereck Chisora-Dillian Whyte clash has been bubbling under for quite a while now, and the grudge-match, crossroads fight could happen this year. These two do not like each other and when Sam Sexton reportedly pulled out of a planned British heavyweight title fight with Whyte, Chisora immediately called Whyte out again.
Whyte, beaten only by IBF heavyweight champ Anthony Joshua, is the heavyweight on the rise in this particular match-up, while Chisora, who is coming off a loss to Kubrat Pulev, is seen by many as being on the way down. Still, Chisora has great experience and he seems convinced he has the beating of the man four years his junior.
Whyte laid into Sexton, calling him a "lamb" when speaking with Sky Sports.
"This is the problem with British boxing," Whyte said. "There's guys like "Lamb" Sexton out there who says he wants to fight, he wants to do this, he wants to do that. He's been saying I'm scared of him and now the guy is saying he can't fight because it's lambing season and he's too busy lambing. So sorry to you guys – sorry for letting you down on a fight for the British title but guys like Sam Sexton are destroying British boxing."
Sexton, who twice fought Chisora a few years ago (2008 and 2010, Sexton losing both times) has yet to respond to Whyte. But Chisora has responded: saying he will fight Whyte next.
"Don't worry, man, I'll take his place," Chisora said. "Say 'let's do it' and I'll whup you ass, it's easy. Easy pickings, bro, that's it. Tell your boys to holler at my boys and then we'll get it down. Don't worry about Sam, I'll fight you."
A Whyte-Chisora fight is a bigger, more interesting fight than Whyte Vs. Sexton and the bad blood is there, making the build-up alone a lot of fun. Whyte, younger and fresher, has to be looked at as the favourite (only a slight favourite, however) but this possible, or probable fight, would likely be an exciting, intense affair.
First up for Chisora, 25-6(17) will be a tune-up type bout against the 13-7 Drazan Janjanin on September 10. While Whyte, 18-1(14) is slated to face a TBA on October 7th.