Matchroom Boxing promoter Eddie Hearn is sounding positive about the Anthony Joshua vs. Tyson Fury fight taking place in July, either early or late. It depends on which foreign country comes up with a big site fee offer to stage the fight.
IBF/WBA/WBO heavyweight champion Joshua (24-1, 22 KOs) wants the fight to take place in London at Wembley Stadium in front of 100,000, but it take a miracle for that to happen.
Fury (30-0-1, 21 KOs) and his father want the date and the venue to be decided already, as they're both tired of waiting. Tyson looks like he's already in excellent for the fight.
If anything, Fury might be too thin right now because he looks a lot lighter than he was for his two fights with Deontay and his match against Otto Wallin.
It's hard to imagine how thin Fury can get in the next three months if he trains steadily to prepare for the fight with Joshua at the end of July.
You can argue that Fury would be better off being in the 270s for the Joshua fight than in the 240s, which is what he looks like he weighs right now.
Hearn wants more positivity
"'What have they signed?' A contract" said Eddie Hearn to the AK & Barak show in reacting to John Fury questioning whether the Joshua-Fury fight can happen right now.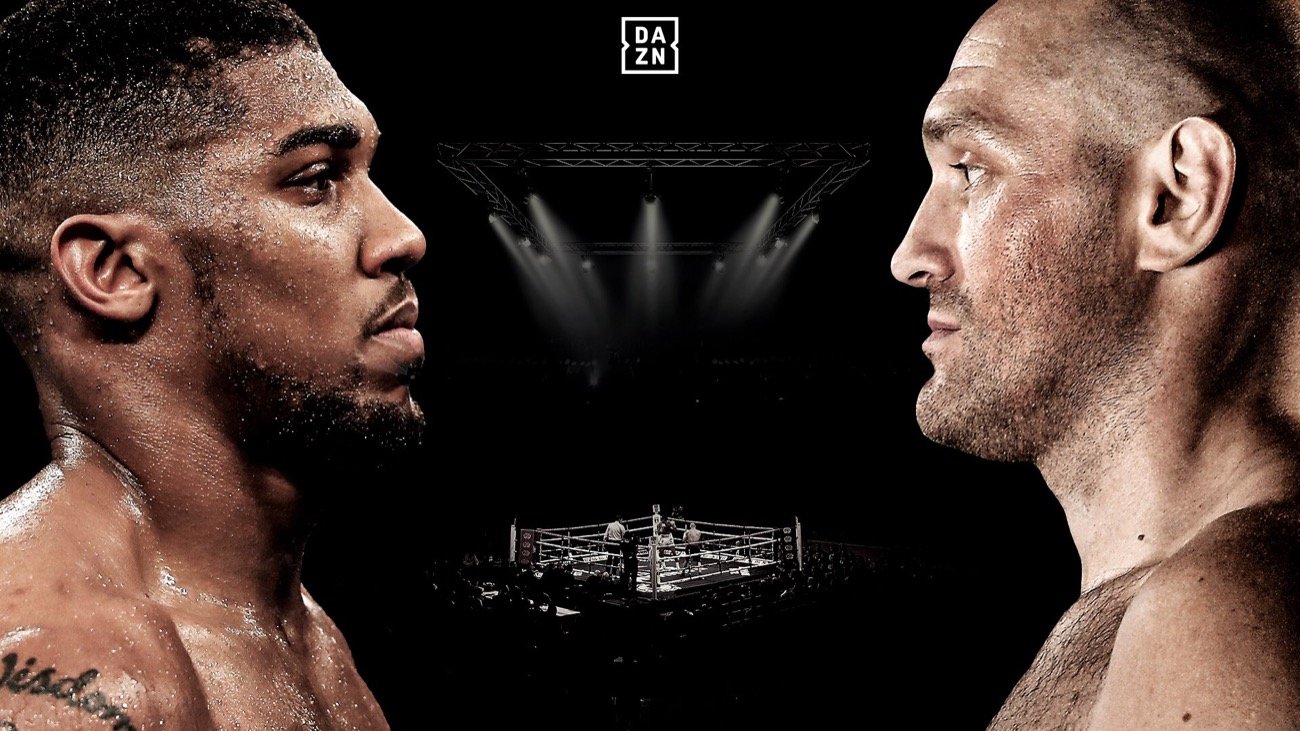 "Unless you're trying to talk yourself out of this fight, all I'm doing is grafting my nuts off to try and make this fight.
"I'm traveling all around the world this week trying to get it done, and all I hear from the other side is, 'Yeah, well, it's not going to happen, is it? It's not a great time at the moment.'
"I said to Arum the other day, 'Where's your mojo?' I'm flying all over the world, and people are saying to me, 'I saw an interview with this guy, and he said he doesn't even think it'll happen.'
AJ is in 100% full camp. In his mind, this is the only fight that is going to happen next. Whoever comes up with the best opportunity, it's on.'
"I hope that will come from the other side as well because everybody signed a contract, and they have to approve the site and the deal as far as the site offers.
"But it's going to be significant. We've already had offers. I don't like the noise I'm hearing from that camp.
"Maybe they've been let down before, and maybe they don't trust people. I don't know. But for me, I'm not doing this, traveling around the world away from my family.
"I'm doing this because I'm trying to make the biggest fight in the world.
"So if you're with me, as you showed you were by signing the contract, be with us. Maybe they think we won't come up with the goods, but we will," said Hearn.
The impatience and skepticism that Hearn hears from John Fury and Tyson Fury could also be caused by Tyson not being entirely happy about not getting a tune-up.
Fury (30-0-1, 21 KOs) hasn't fought since February of last year, and the longer it takes for the site deal to get done, it hurts him because it extends his time out of the ring.
Joshua hoping for Wembley Stadium
"In July," said Hearn when asked when he wants the Joshua vs. Fury fight to take place.
"The date depends on many different things. For one venue, it's the backend of July, and for another venue, it's the first week of July.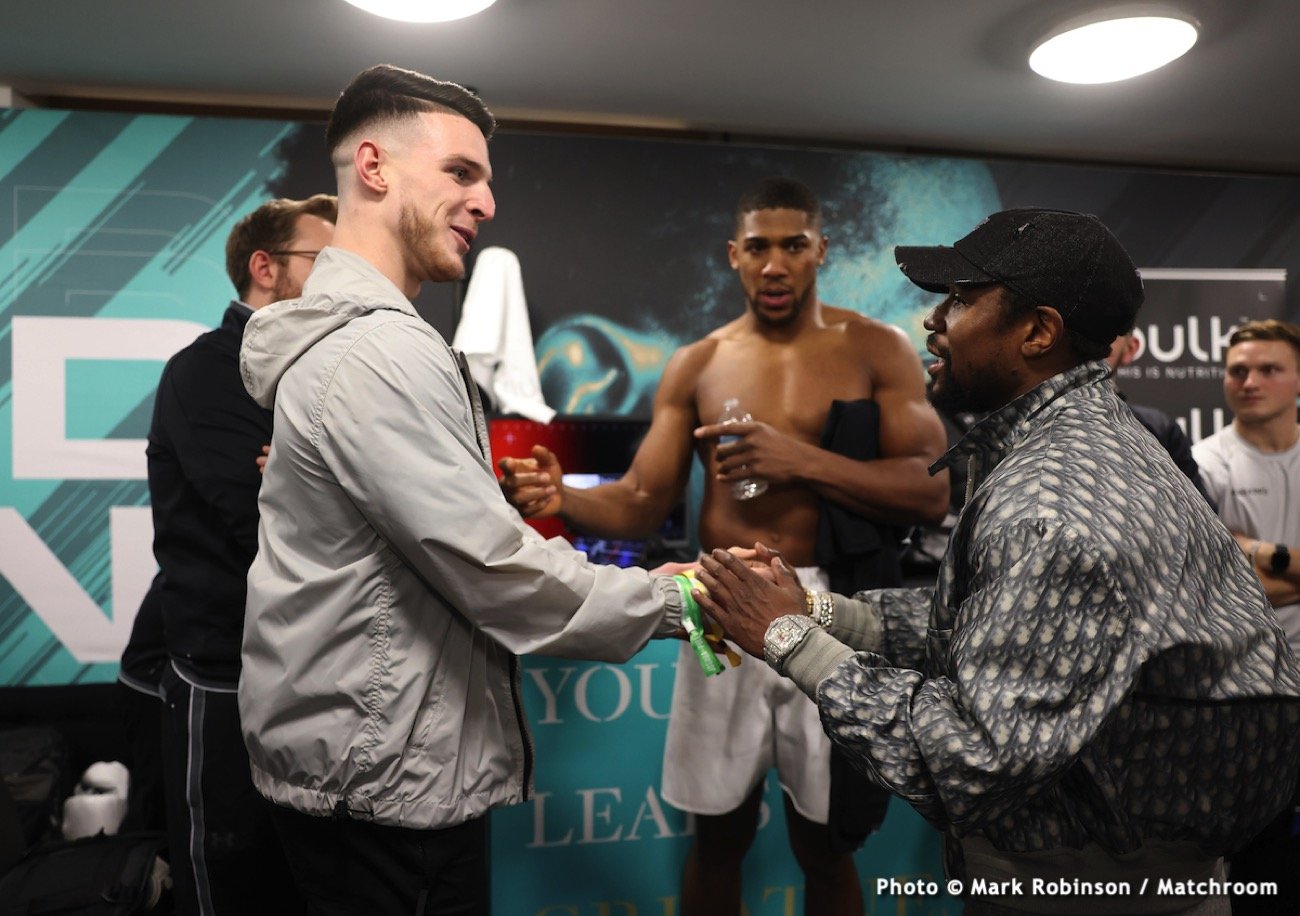 "There's been a bit of talk about Wembley, which is difficult, but we got 100,000 capacity, which the government is working towards.
"Wembly is trying to initiate full capacity. So if we did have full capacity at the end of July, Wembly comes into the conversation.
"In AJ's head, this comes down to as much money as possible, but for AJ, I'm not saying he's looking for the right deal, but he just wants to fight.
"He wants this fight next more than anything. So if it's 100,000 at Wembly, Anthony Joshua is 1 million percent signed and in for this fight.
"Obviously, we have to do our job and go around the world and present all the offers to the fighters, but Anthony Joshua has told me categorically that if it's Wembley and full up, 'I'm in.'
"But firstly, I have to deal with all these approaches for the fighters," said Hearn.
It's probably not a good idea for Hearn to be getting the British boxing fans' hopes up by floating the idea of the Joshua vs. Fury fight potentially taking place at Wembley Stadium in front of 100,000 fans in July.
Not only would it be unlikely due to the UK government not allowing full crowds during the still ongoing pandemic, but the chances of a huge site fee coming from the Far East or the Middle East is high.
If the UK fans mistakenly believe there's a good chance the Joshua – Fury fight will take place in London, they're going to be hopping mad when Hearn breaks the news that the fight will take place abroad.
Wilder's mediation isn't an issue
"I don't know; it has nothing to do with our side," said Hearn about the Deontay Wilder mediation. "When we signed the contracts, Bob Arum was very comfortable and in position.
"I think he stated that several times in the media. I think if your Deontay Wilder are Winkle [Shelly Finkle], you're going to try and cause some problems; you're going to try and get some money.
"I wish he would just try and get on with his career. It's been like over a year since Wilder boxed. I'd like to see him back in the ring.
"I'll leave that up to their side. But from what I heard from our partners in the fight, which is Top Rank and Tyson Fury, it's not an issue.
"They've already signed the contract. Shelly or whoever will do anything they can to try and get a couple of cheap dollars or disrupt something or do whatever they want.
"Legally, from what I'm told from Bob Arum, the contracts are expired, and that has already been showcased. They'll continue to push that former.
"Listen, I'm sure they'll be kicking and screaming in the background, doing all they can, but Tyson Fury and his team have all signed the contract to move forward with this fight," said Hearn.
According to Bob Arum of Top Rank, we're going to find out by May what the outcome is for Deontay Wilder's mediation. He said this week the arbitrator would decide this week on the mediation, and he mentioned there could be damages.
It might not matter that much to Fury because he's expected to get $100 million, but obviously, he won't be pleased if he winds up paying Wilder millions.