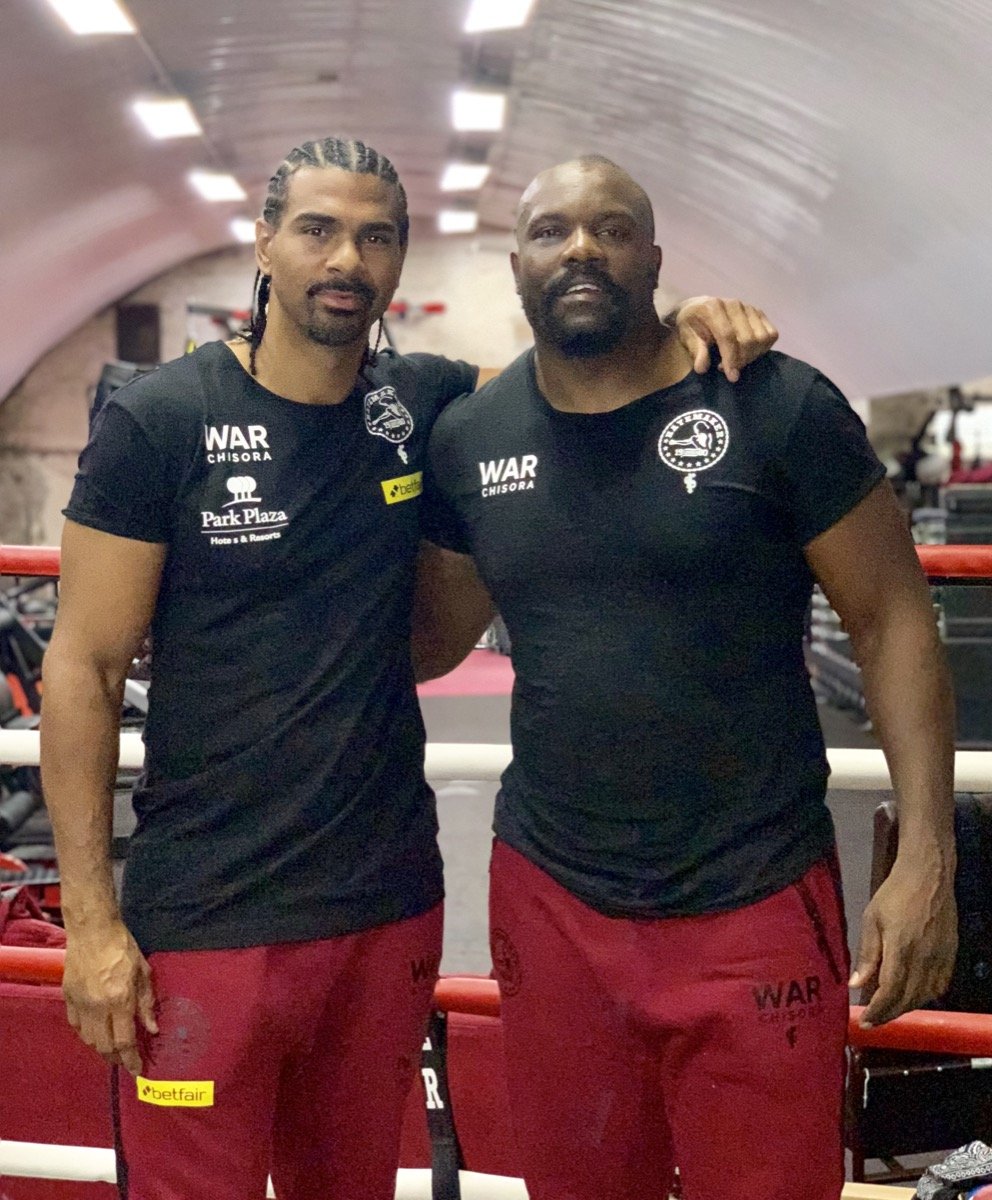 Dereck Chisora is fast running out of time, and options, says rival British heavyweight Dillian Whyte. The two were, maybe still are, supposed to fight a rematch of their fantastic December 2016 slugfest this December 22, but Whyte, in talking with Sky Sports, says that unless Chisora – who recently made the surprising decision to sign up with David Haye – agrees to terms this week there will be not fight.
Whyte, closing in on a world title shot, possibly one against Anthony Joshua in what would also be a rematch for "The Body Snatcher," spoke about the fact that he has options whereas Chisora does not.
"I think it needs to be done this week if it's going to be him," Whyte said of the possible Chisora return. "There's other options on the table we are looking at. Eddie is speaking to a few people. Chisora is a fight the fans want to see, and I want to have because I want to bash his head in. There is massive danger he will miss out on a career-high payday. At the minute, as the deal stands, it's getting worse. I've got options, he ain't really got no options."
Whyte, who says he will get the KO this time round should he and Chisora clash a second time, broke down the names that make up his other possible options:
"[Dominic] Breazeale, Luis Ortiz or Adam Kownacki, [Jarrell] Miller, all of those guys," he said. "Those are the kind of guys I would like to fight, so we'll see what happens. Eddie is actively in talks wit some of them as well."
From that list, the Ortiz fight immediately jumps out as a most agreeable fight for the fans. Ortiz has said he is ready and willing to come to the UK and fight, or as he put it, KO Whyte. Miller is a most unlikely next for for Whyte, seeing as how the unbeaten New Yorker is set to fight on November 17 (probably against Fres Oquendo for a secondary heavyweight strap). Breazeale would be an interesting test for Whyte, as would all-action Pole Kownacki. But from a fan standpoint, that fight with Ortiz is the most exciting possibility for Whyte. But does Dillian want it?
"Ortiz is silly. Ortiz is just a desperate old man," Whyte said. "The granddad needs some pension money, that's all."
But will Eddie Hearn give it to him?