This one is a little odd, to say the least. Ring legend Julio Cesar Chavez will box Hector Camacho Jr in an exhibition bout set for June 19th in Guadalajara, Mexico, the card dubbed "Tribute To The Kings."
Also on the card will be Julio Cesar Chavez Jr, against an opponent to be named, presumably in an actual fight, not an exhibition. While Omar Chavez and Ramon Alvarez will meet in a rubber match, the two each holding a win over the other.
Chavez and Camacho Jr met up at an official press conference in Mexico yesterday to hype the upcoming event. But what kind of an event will it turn out to be? Chavez, aged 58 and officially retired in September of 2005, when he exited with an amazing 107-6-2 record, has boxed a few exhibitions since losing to Grover Wiley and the bouts have been well received.
Chavez may be pushing 60 years of age, but he can still fight a bit. As for Camacho Jr, the southpaw will, at age 42, be the younger man in the ring by a considerable margin. Once looked at as a major talent worthy of carrying on the Camacho fighting name, "Macho Machito" never got as far as challenging for a world title. Camacho Jr is currently 59-7-1, and he last boxed in May of 2019, when he scored a KO win over a 9-5 Victor Abru.
It will be interesting to see what weight Chavez and Camacho Jr will box at and whether or not they will wear head-gear. It could be that exhibition or no, Chavez will have some problems with Camacho Jr's speed. Both men are likely to be fighting from memory, but it is to be hoped the two aging stars, one being a mega-star as well as an all-time great, put on a good show.
It was, of course, a big, big fight when Chavez met Camacho Sr back in September of 1992. Very much a grudge-match with the baddest of bad blood (as all Mexico Vs. Puerto Rico boxing match-ups are), this fight saw an 81-0 Chavez dish out quite a beating to the 40-1 Camacho. Living up to his "Macho" nickname, Camacho managed to hang a tough right to the final bell; his eye busted up badly.
Sadly as we all know, Camacho died at the young age of just 50, when he was the victim of a shooting in November of 2012. Camacho Jr says he will honor his late father in the Chavez exhibition bout. Again, let's hope Chavez and Camacho Jr give the fans a fight that proves to be PPV-worthy.
The fight of the night could be the Omar Chavez-Ramon Alvarez decider. Chavez, 38-6-1(25), dropped a unanimous decision to Alvarez (brother of Canelo, of course) in 2014 but then gained revenge with a stoppage win in the 2017 return fight. Alvarez, 28-8-3(16), last fought in August of 2019, when he was stopped by Erislandy Lara. Chavez, the younger man by three years at age 31, is also coming off a loss to Jose Carlos Paz, who beat him in May of 2019. Chavez-Alvarez III carries with it an element of bad blood, and both men will be doing their best to get the win.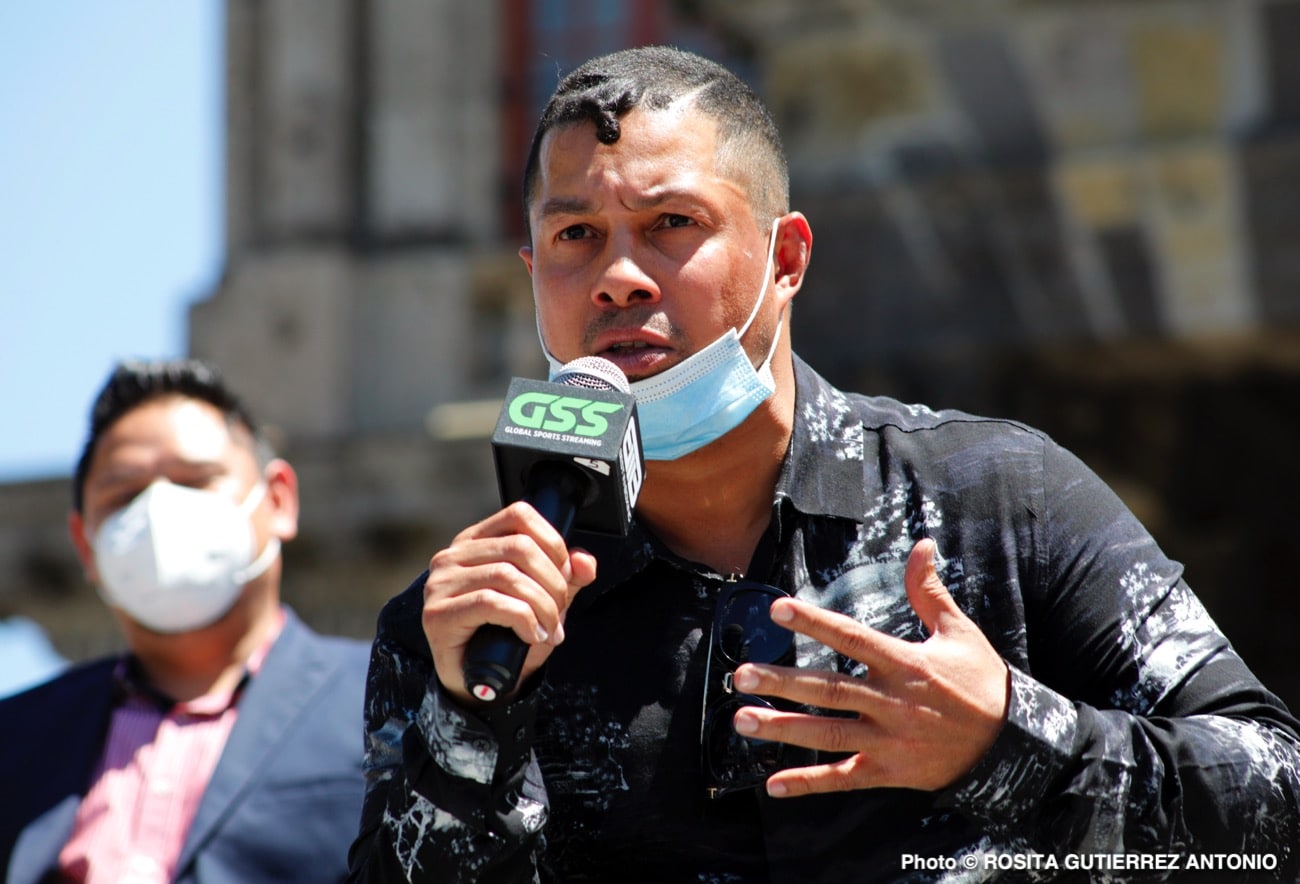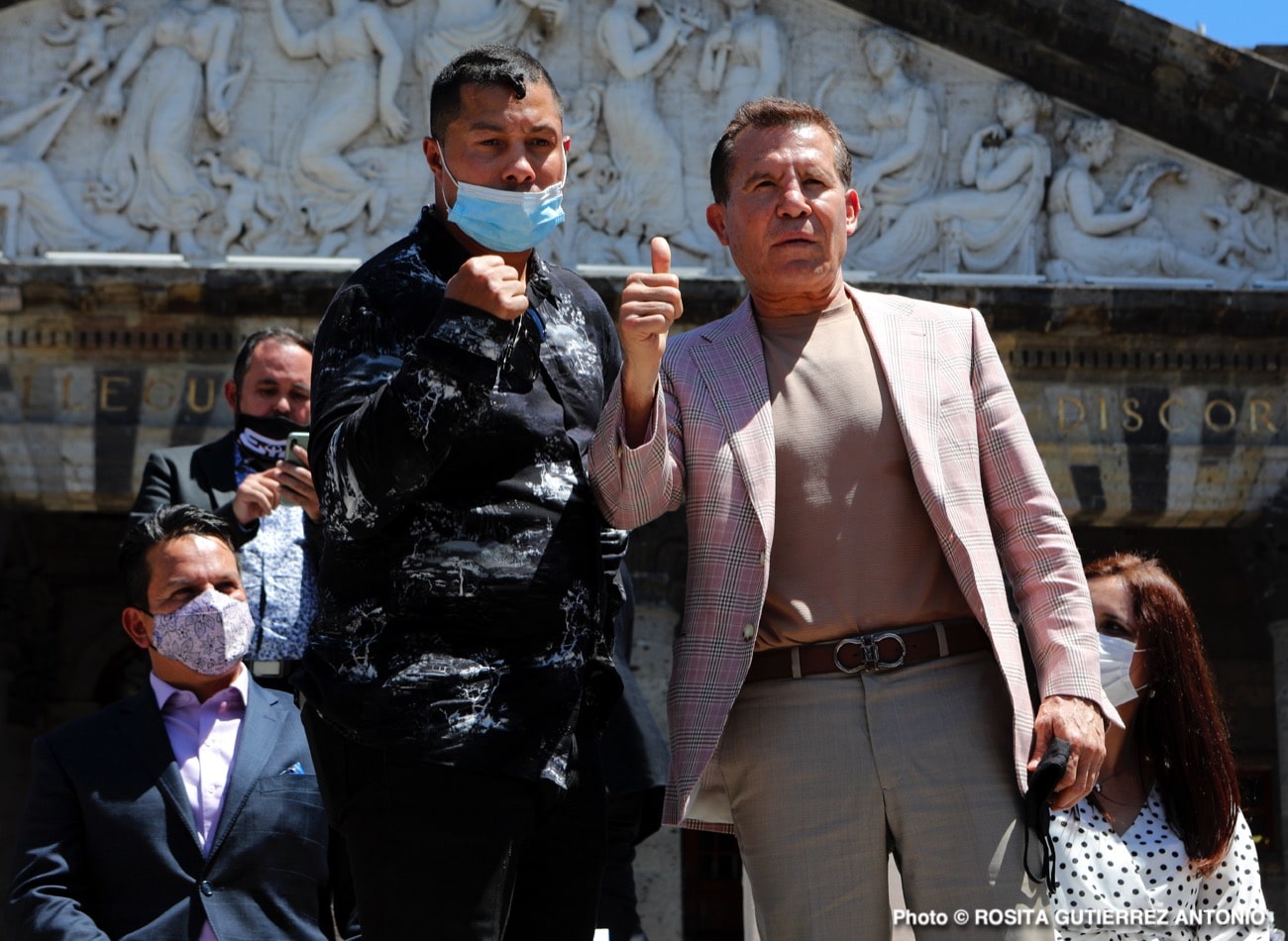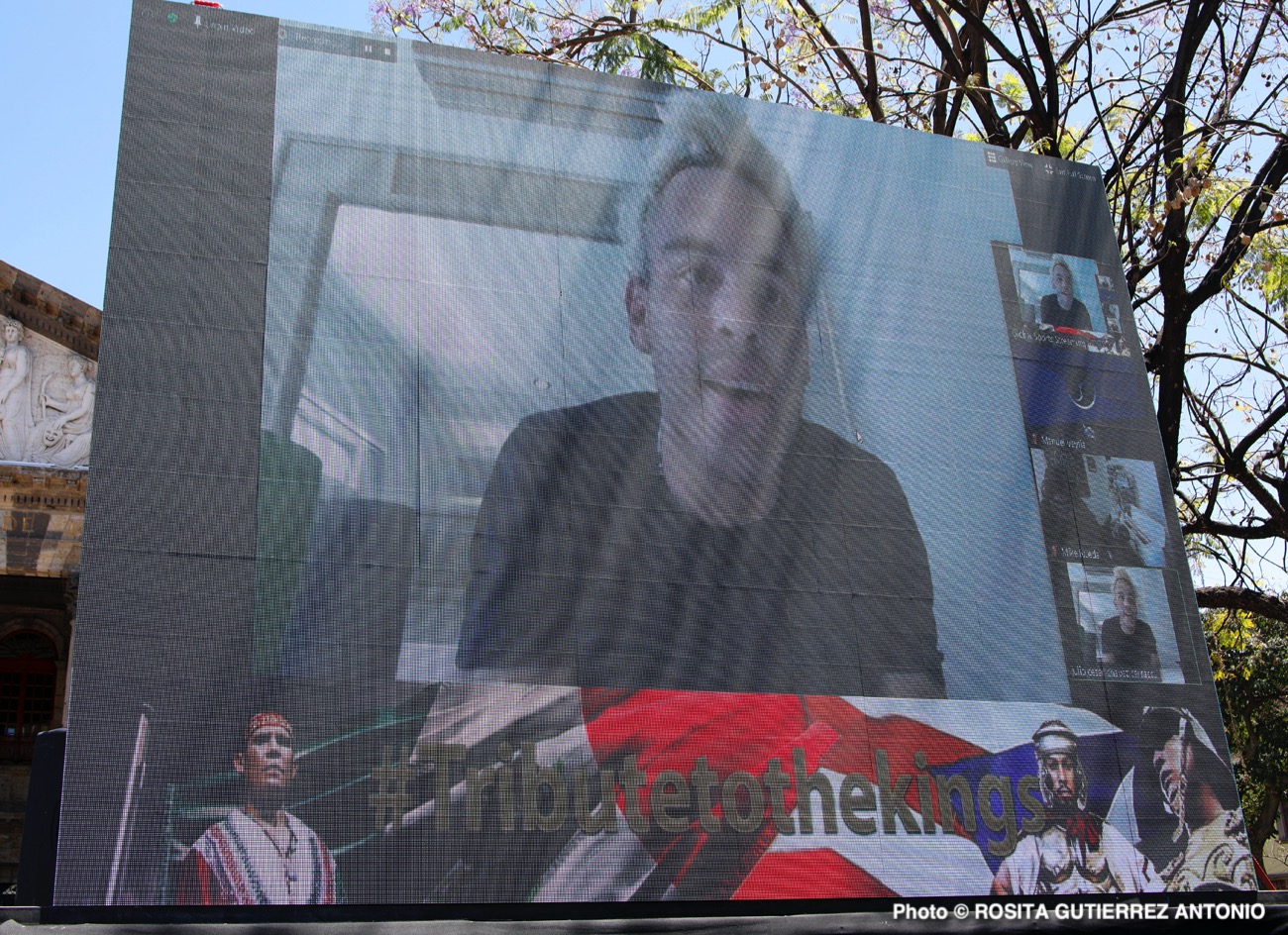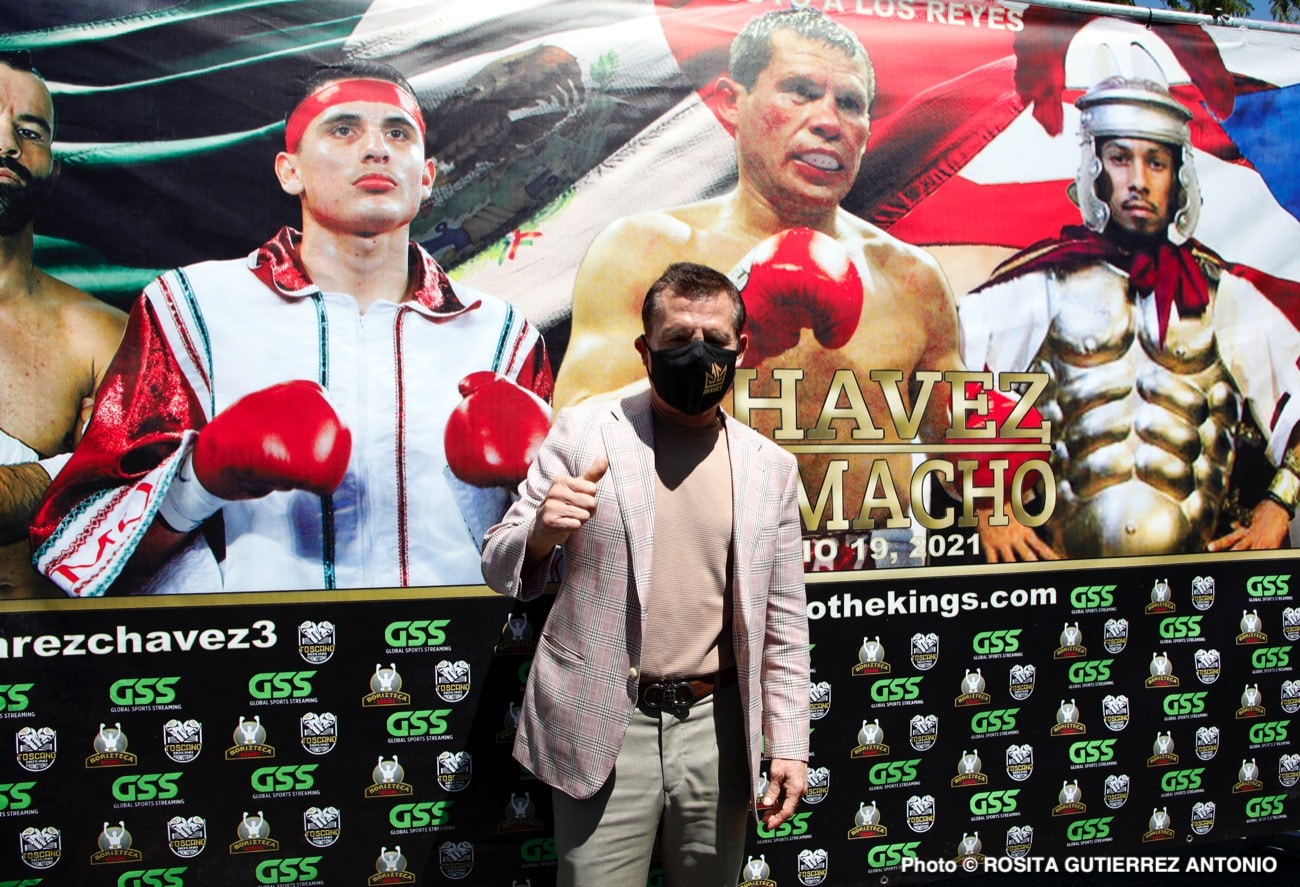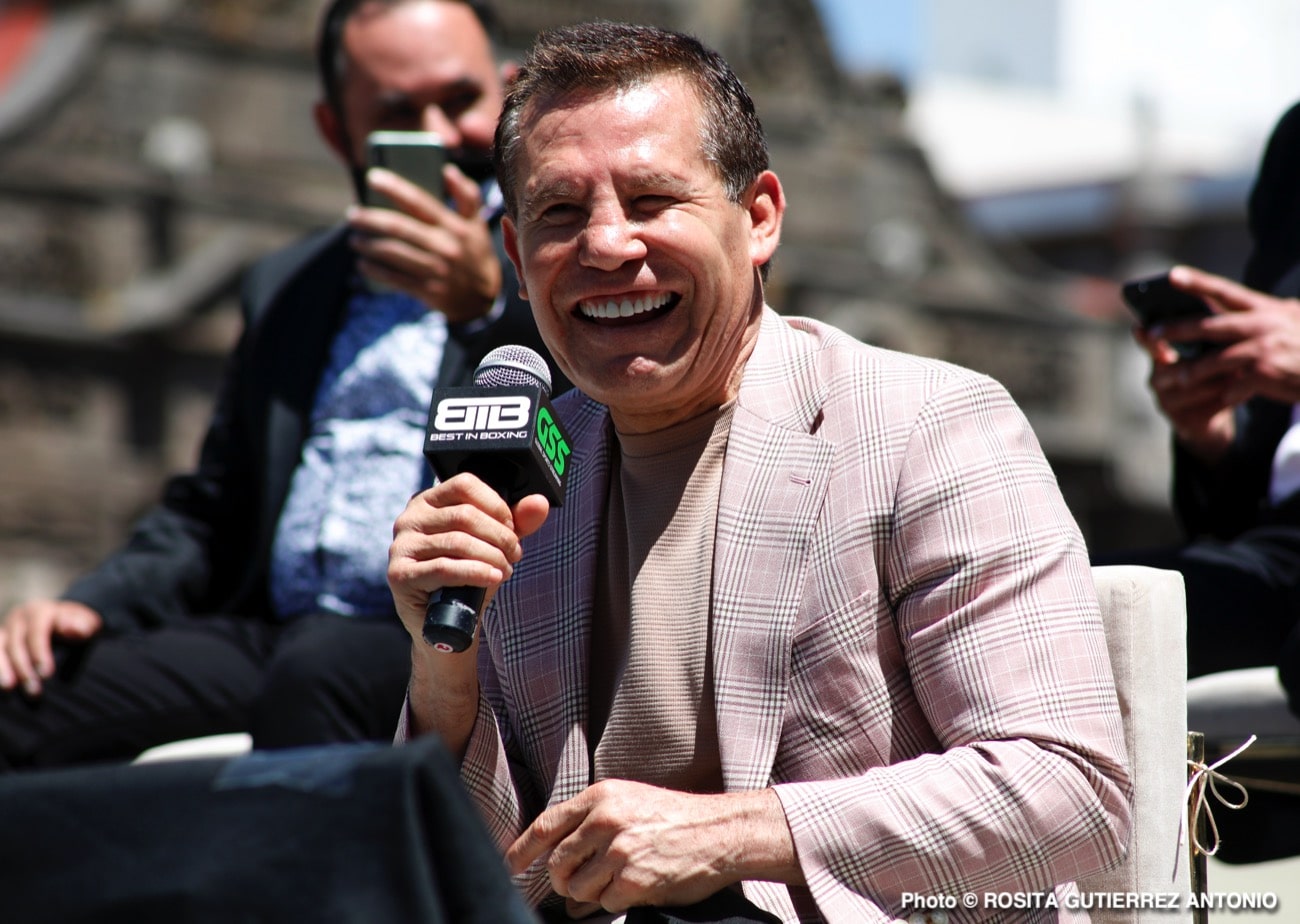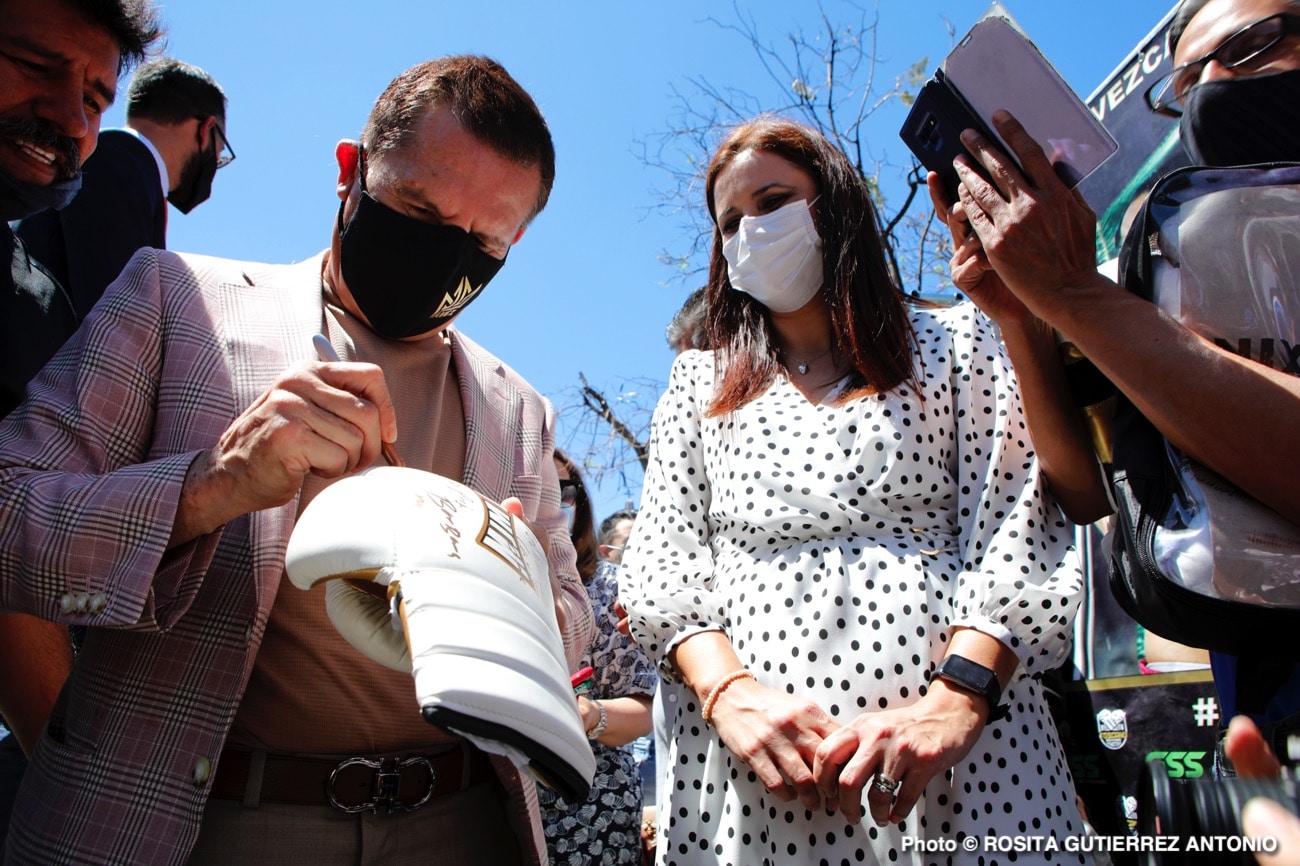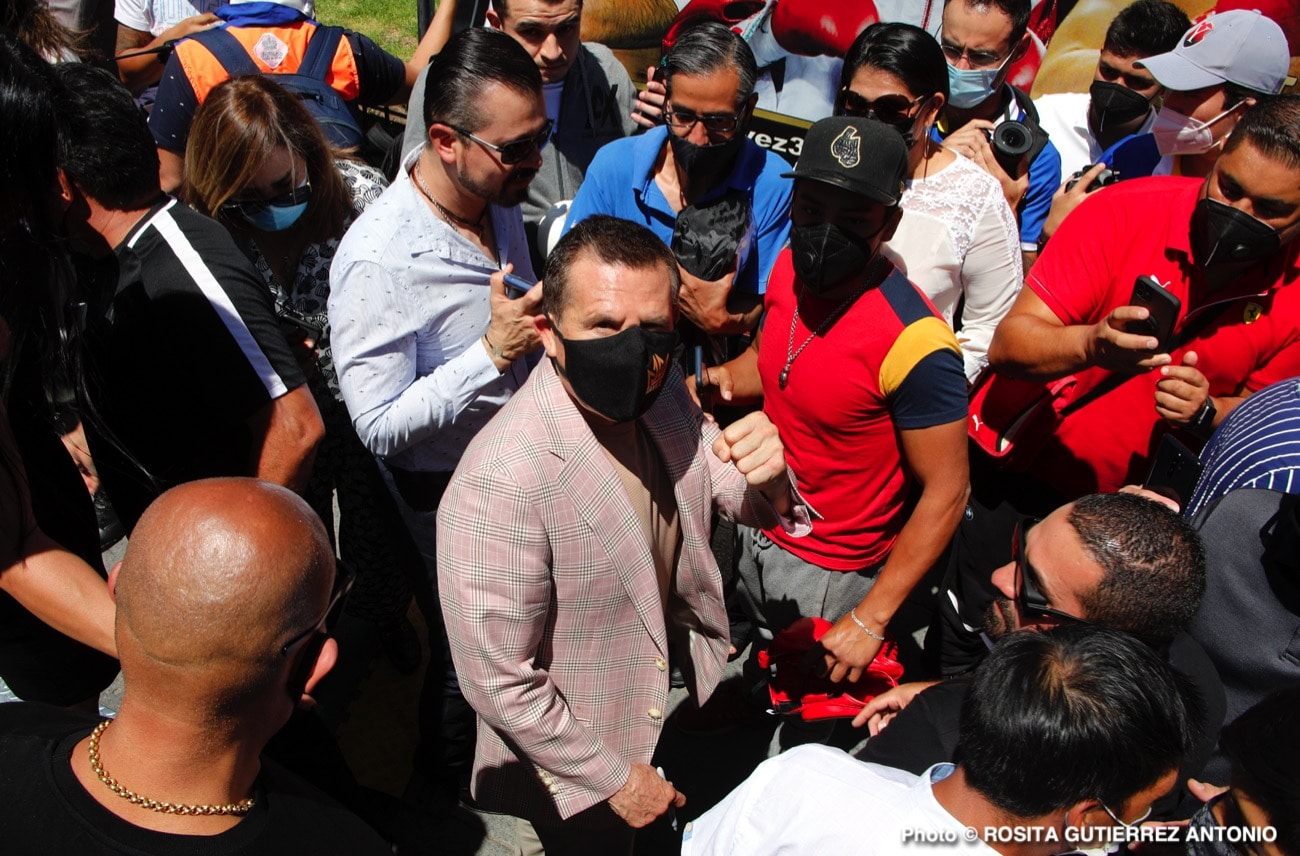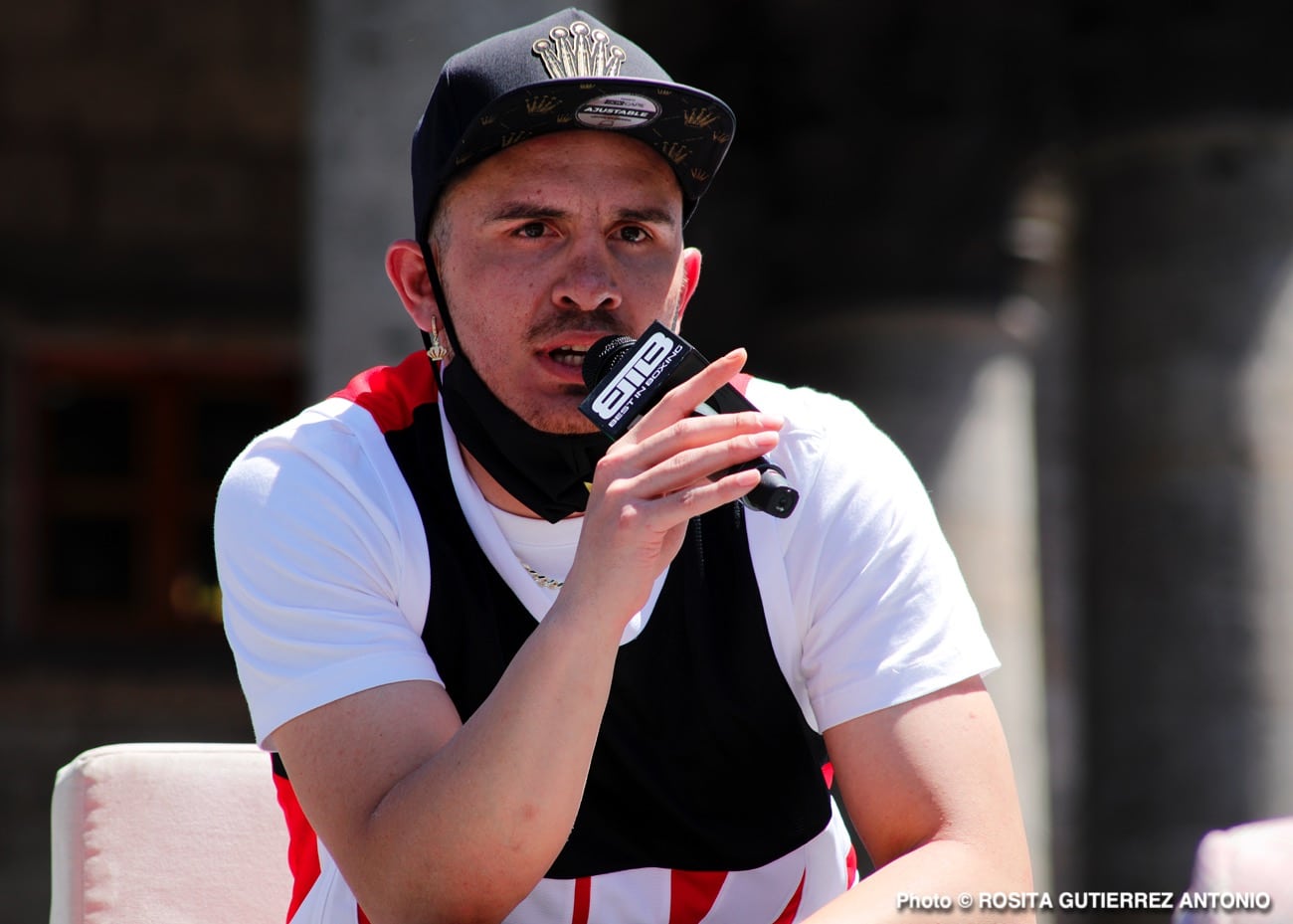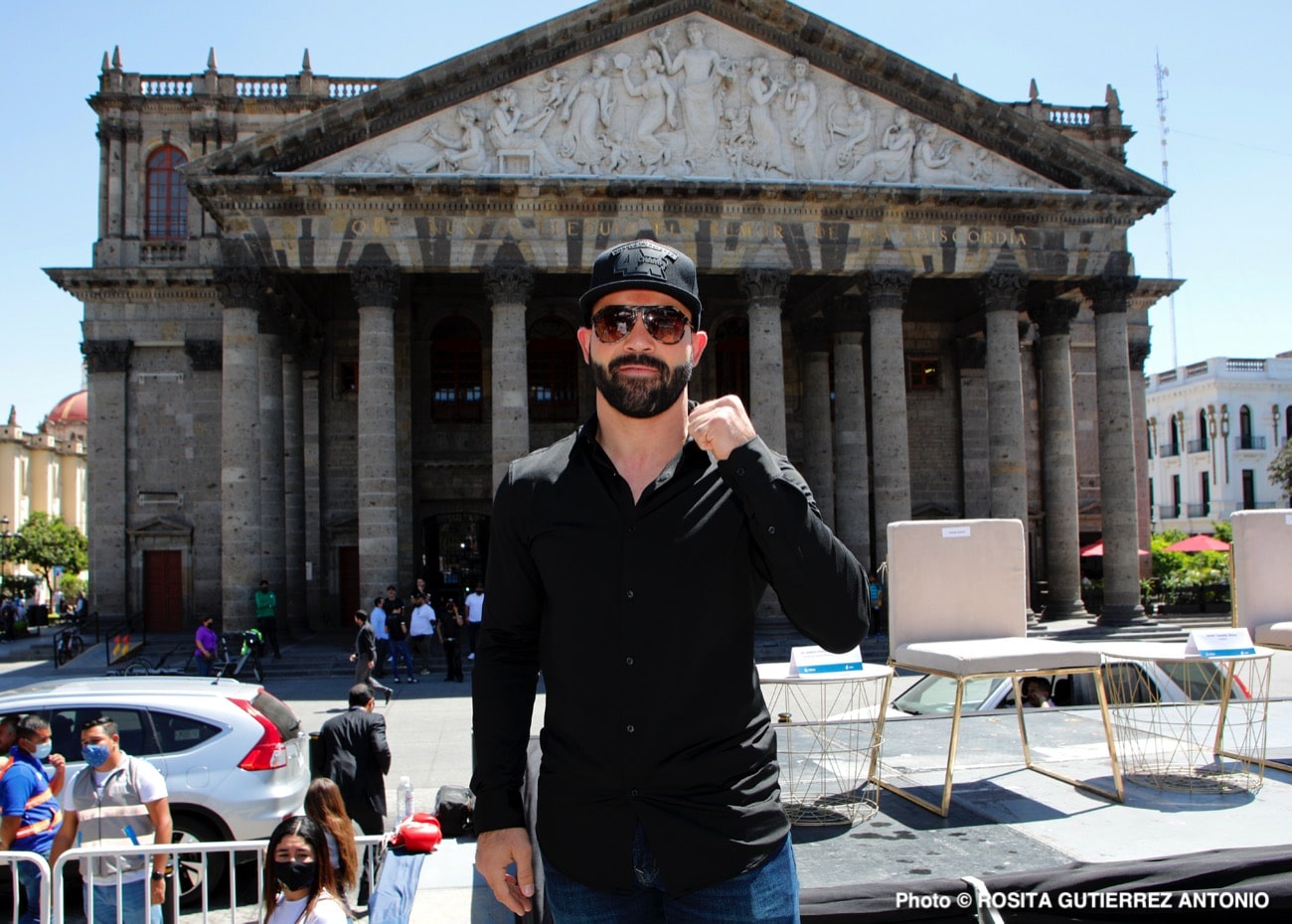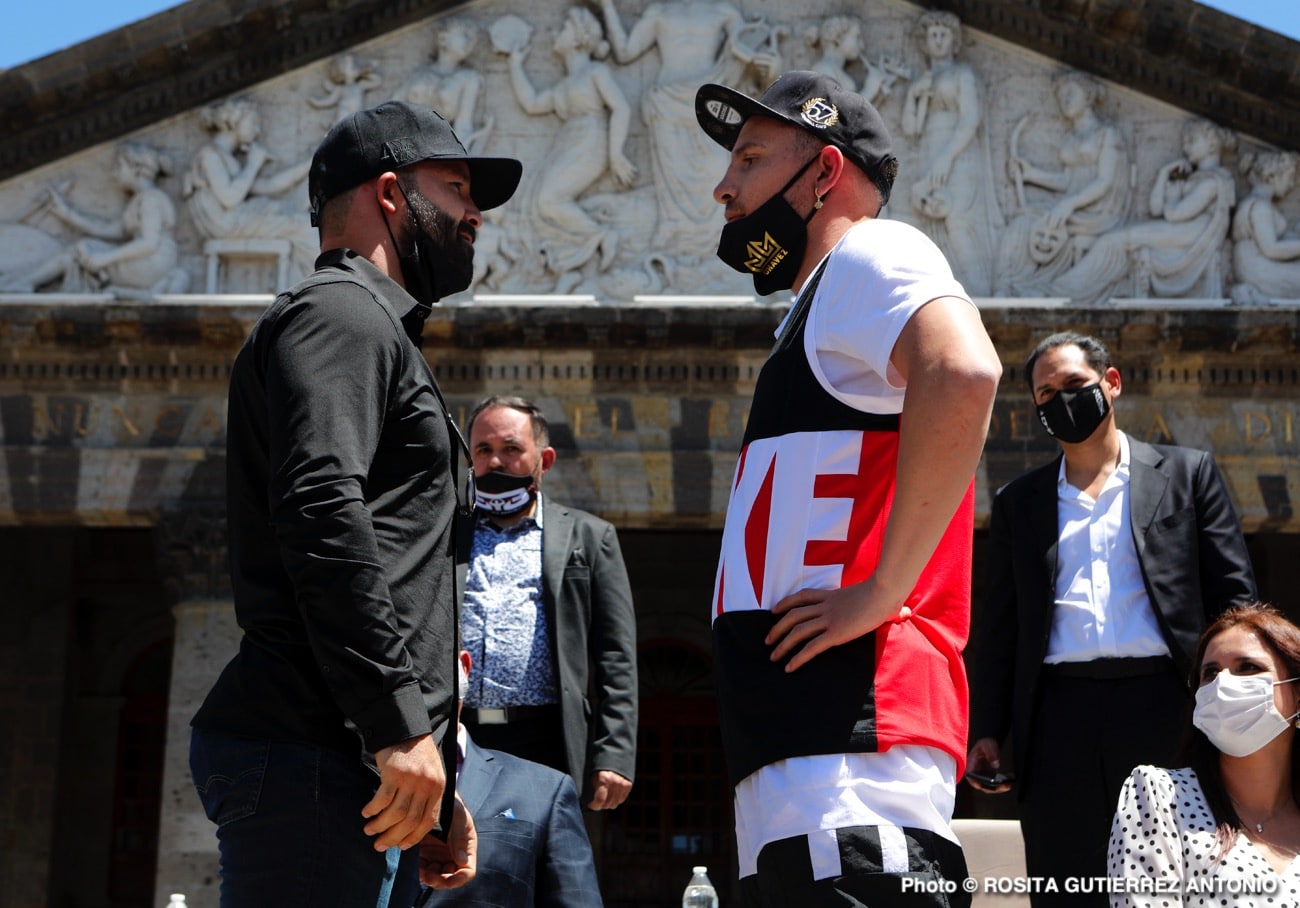 Press Conference Quotes
Julio Cesar Chavez, referring to the first time he was offered to fight with the son of his great rival, Chavez, a member of the Hall of Fame, said "First I said no, because he is too young for me. But when they told me it was a tribute to my great friend (Camacho Sr.), who is in heaven, I accepted immediately. "
"Between Mexico and Puerto Rico there has always been a great rivalry, but "Macho" Camacho never bothered with my family, he never offended me or used rude words. And we became great friends, I love him to heaven, he knows it, and although now he must be angry about the beating I'm going to give his son."
Hector "Macho" Camacho Jr thanked the authorities and the organizers of the event, and then added: "I have been waiting for the opportunity for this fight for years. I will be well prepared, very skinny as you like. This fight is going to be days before the anniversary of my father's death, so it will be a very emotional fight for me."