David Haye believes that Tyson Fury needs to take a different approach to defeat Anthony Joshua than the one he used to obliterate former WBC heavyweight champion Deontay Wilder last year in their second fight.
Haye doubts that Fury (30-0-1, 21 KOs) will find success if he comes flying out of the blocks in the first round, looking to hammer IBF/WBA/WBO champion Joshua (24-1, 22 KOs) into submission in their fight in June.
'Hayemaker' Haye feels that Fury's win over Wilder has gone to his head, making him think he's capable of going to war with Joshua. If Fury does choose to take that approach to the fight, he may get torn apart quickly on the night.
The fight was pretty much over after Fury hurt Wilder with a punch around the back of his head in the third. If Fury can't land that same kind of shot on Joshua, he might not last long if he's still using the Kronk Gym brawling style that he surprised Wilder with last year.
The surprise element is no longer there for Fury because Joshua will be expecting him to recycle the gameplan that worked for him against Deontay and Otto Wallin.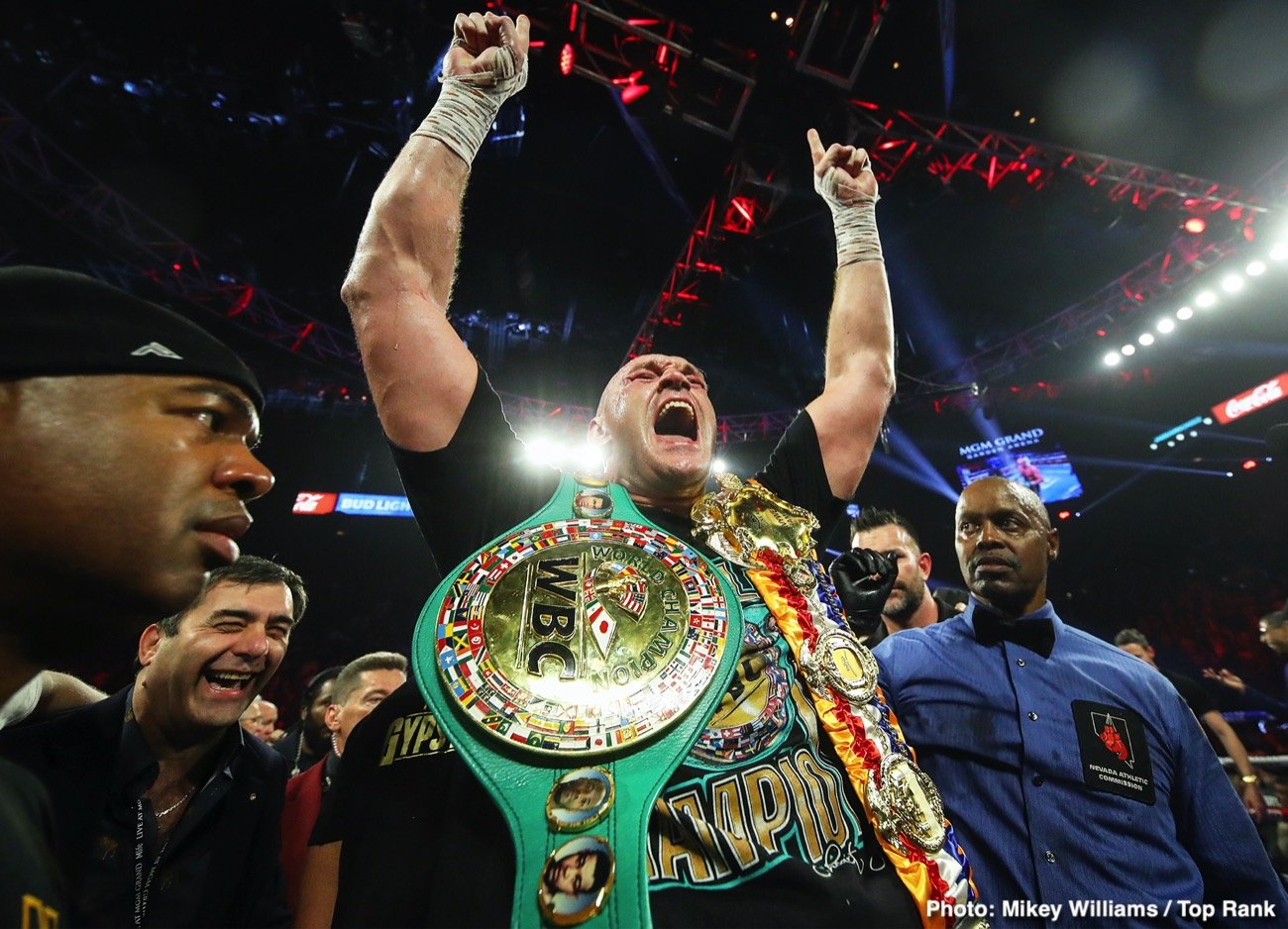 "If Tyson Fury attacks Anthony Joshua in the same manner, in which he did in Vegas against Deontay Wilder, I don't believe it works in his favor," David Haye said to Sky Sports News.
"I believe he'll be too open, too wide and someone as fast, athletic, and as skilful as Anthony Joshua will be able to punch right through the middle and take him out, and take him out early. I know it's a controversial prediction," said Haye.
It's not likely that Fury will go back to fighting in his old defensive style now that he's trained by SugarHill Steward, one of the fighters that came out of Kronk Gym in Detroit.
Even if Fury did fight defensively against Joshua, it isn't very likely that it would work.  Fury's best chance is to mix things up and confuse Joshua rather than going at him like a human torpedo.
Staying strictly on the outside probably won't work for Fury either. Joshua has a much better jab, and he's capable of shutting Fury out if the fight is conducted from a distance.
Fury lacks the flexibility to throw long jabs, and he doesn't have the power to do much fighting like that.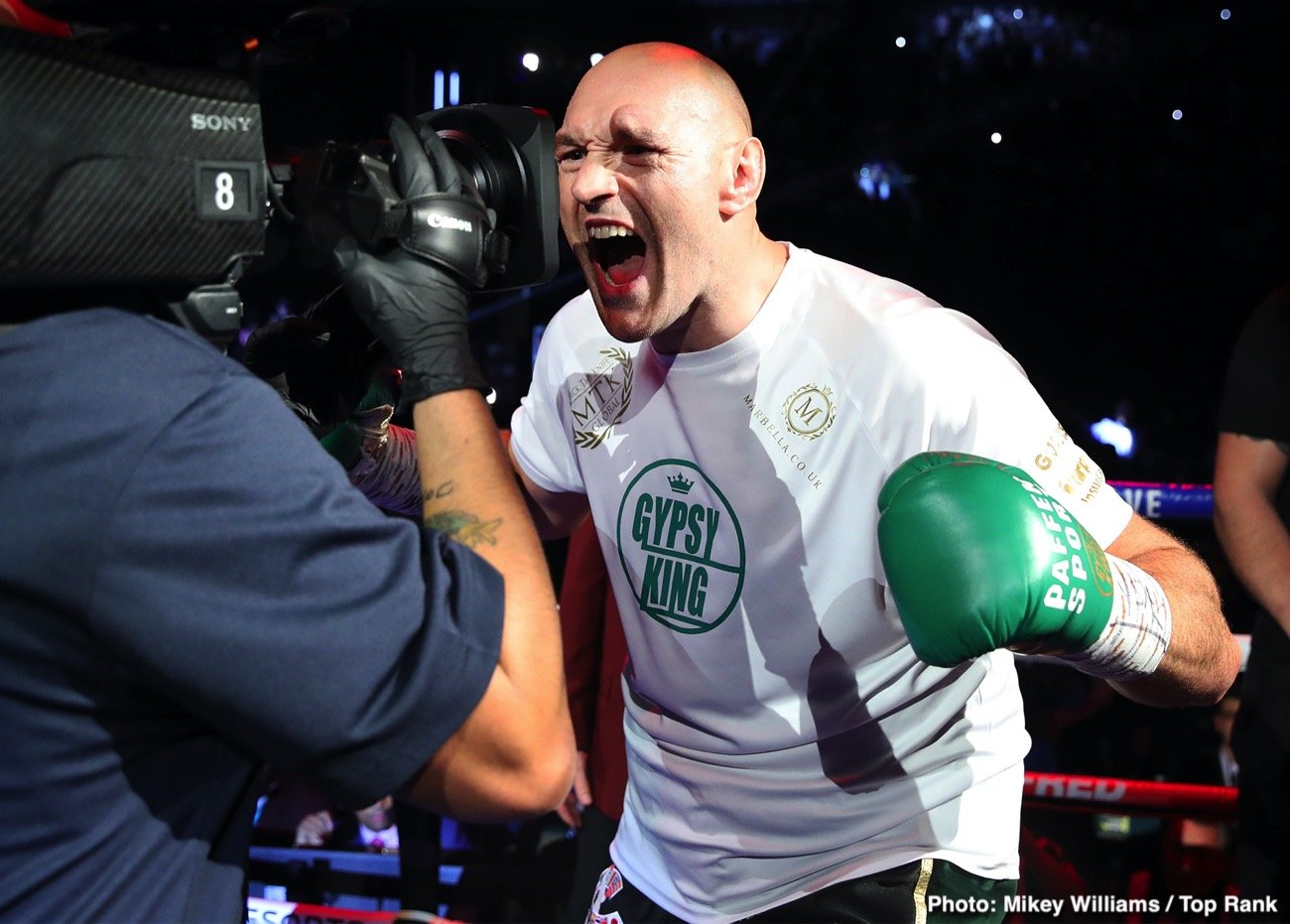 "I think it's the perfect time for Anthony Joshua," Haye continued. "Tyson Fury is on such a high.
"The victory over Wilder made him look a million dollars, his confidence will be sky high and I genuinely think Fury and his team don't rate AJ as highly as they should do."That, in itself, causes potential issues."
Well, if Fury's ego has him thinking that he'll be able to use the same tired game plan that he used against Wilder, Joshua is going to take full advantage of that by likely knocking him out in the first two rounds.
But at least Fury will have a second fight to get things right and try something different. It would be better obviously for Fury to be cautious for the June fight with Joshua because he's not going to have a big 40-pound weight advantage over him the way he did against Wilder.