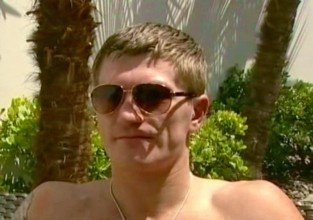 By Michael Collins: The rumors persist about former two division world champion Ricky Hatton (45-2, 32 KO's) staging a comeback in the next couple of months. Hatton looks in incredible shape having burned off a thick layer of flab that covered his once muscular physique and it's hard to imagine that he's just taking off the weight just for the sake of living a healthy life. It's unclear why Hatton would come back at this time, but perhaps he wants to prove to himself that he can put in a better effort than he did in losing to Manny Pacquiao in his last fight in 2009.
Hatton, now 33, probably needs to go for the biggest fight possible if he does decide to make a comeback. It's too risky for him to take on a guy like Paulie Malignaggi, who won't bring in the big cash because he lacks the huge star appeal needed to really rake in the cash. Hatton can't afford to take a lesser fighter because at this point he could lose to almost anybody he fights because of the time he's been out of the ring. What Hatton needs is someone like Miguel Cotto, Amir Khan or Floyd Mayweather Jr.
A fight against Mayweather would be the ideal situation for Hatton, because it would bring in the most money possible and Mayweather let Hatton hang around for the full 12 rounds instead of trying to drill him into the canvas early.