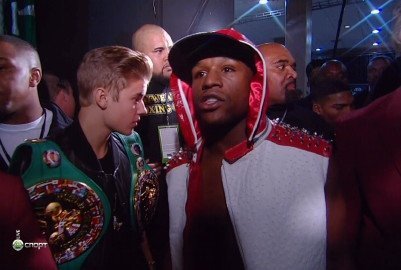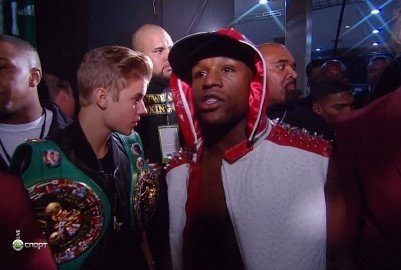 By Joseph Herron: Although several intriguing and potentially crowd pleasing match-ups have already been slated throughout the New Year, there remain many superb pairings that have gone unnoticed by major promoters in boxing.
Because of various promotional, monetary, or network conflicts, many fan friendly unions have very little chance of materializing in 2013. Here are just a few terrific fights that should be made in the upcoming boxing year but probably won't.
Nonito Donaire versus Abner Mares at Super Bantamweight
Although the fight fans of the world overwhelmingly prefer this superb pairing over any other in the packed 122 pound weight division, there is little to no chance this fight will become a reality in 2013. Abner Mares, the undefeated WBC Super Bantamweight Champion, currently fights under the Golden Boy Promotional banner, while Nonito Donaire, the Ring recognized 122 pound champ, exclusively competes on Top Rank, Inc promotional fight cards.
Abner Mares has also become a reoccurring attraction on Showtime Championship Boxing, whereas "the Filipino Flash" is one of the biggest draws of HBO World Championship Boxing.
Despite both fighters' willingness to tangle, this match-up is a political nightmare. Although GBP has expressed interest in staging a co-promotion with Bob Arum and Top Rank, Inc, the Las Vegas based promotional group has no desire to share billing and proceeds with Schaefer and De La Hoya.
If GBP allows Abner Mares to compete on a Top Rank fight card as an independent contractor, "Donaire vs. Mares" has a chance to materialize in 2013. But don't look for Golden Boy to allow their big Super Bantamweight investment to appear on a rival promotion without any say in the selection of the referee, judges, and venue anytime soon.
What's more probable for the New Year are two super match-ups between Leo Santa Cruz vs. Abner Mares, and Nonito Donaire vs. Guillermo Rigondeaux.
Danny Garcia vs. Lucas Matthysse at Junior Welterweight
The aggressive sharpshooter versus the powerful counterpuncher…Lucas Matthysse and Danny Garcia are made for each other. This epic battle between the reigning WBC and WBA Junior Welterweight Champion and the interim WBC 140 pound titlist would be potentially breathtaking.
Both Golden Boy fighters had breakout years in 2012, in which Garcia and Matthysse made strides towards super stardom in their respective campaigns.
The only factor standing in the way of this huge Light Welterweight showdown is marquee value. While most casual fight fans have grown acclimated with the Philadelphia based counterpuncher, only avid boxing aficionados are well acquainted with the Argentine hit-man.
Despite enjoying big knock-out victories over two very tough and durable fighters, Humberto Soto and Ajose Olusegun, most casual sports fans didn't recognize how truly special Matthysse's performances were.
Lucas was the first fighter to stop the former two division world champion, and also the first to hand the previously undefeated southpaw a knock-out loss. The hard punching Argentine dominated two of the more avoided fighters in the packed Junior Welterweight division and secured his spot among the elite of the 140 pound weight class.
But Matthysse's big accomplishments in 2012 haven't necessarily made the quiet assassin a legitimate ticket seller or box office draw in the United States.
For the amount of risk that Lucas Matthysse brings to the ring, Golden Boy Promotions would have to begin marketing the Argentine more aggressively to see this match-up generate big, fruitful numbers in Danny Garcia's hometown of Philadelphia.
Expect to see GBP groom this superb match-up for a 2014 fight date in the city of brotherly love.
Floyd Mayweather Jr. vs. Sergio Martinez at Junior Middleweight
Although the fighter most affectionately known as "Maravilla" has publicly expressed his willingness to travel down a weight division to face the pound for pound best in boxing, Money Mayweather's course for 2013 has ostensibly been mapped out in a collaborative effort with Golden Boy Promotions.
On May 4th, it seems highly probable that Mayweather will finally make his return to the ring against four division world champion Robert "The Ghost" Guerrero, with a pending fall date versus Saul "Canelo" Alvarez.
Although these two fan friendly match-ups are sure fire monetary hits, the fight that would make the most sense for Floyd's legacy and stature within the fight community would be a mammoth bout with Sergio Martinez.
The 37 year old Argentine is a more highly regarded pound for pound fighter which could conceivably bring the most gain monetarily and critically. And after coming off of knee surgery following his unanimous decision victory over Chavez Jr. in November, Floyd Jr. could plausibly catch "Maravilla" at the right time if they were to tangle in 2013.
While Lou DiBella Entertainment already has an Argentine homecoming bout against the underrated Martin Murray of the United Kingdom scheduled for April 27th, the future plans of Sergio and company are wide open.
Although there has been talk of a second bout between Chavez Jr. and Martinez in the fall, there is no guarantee the Mexican favorite will be able to fight within the 160 pound weight restriction after a year of inactivity.
Mayweather would be wise to consider a super bout with Sergio Martinez. If the pound for pound king struggles with or loses to either Robert Guerrero or Canelo Alvarez this year, the backlash from the fight public could be catastrophic. The risk in these style match-ups far exceeds the reward for a fighter of Mayweather's stature and tenure.
But should the undefeated fan favorite topple another pound for pound virtuoso in Sergio Martinez, the singular feat would credibly cement Floyd's legacy as one of boxing's all time greats.
Although the pairing of Mayweather and Martinez is a true "Dark Horse" for 2013, there is nothing that could keep this match-up from materializing barring a respective loss to their May 4th and April 27th opposition.
Gennady Golovkin vs. Julio Cesar Chavez Jr. at 165 pound catchweight
The irresistible force in Triple G against the immovable object that is Julio Cesar Chavez Jr. would be a very intriguing style match-up for 2013.
Gennady Golovkin is quickly becoming one of HBO's preferred attractions for 2013. With a big fight already scheduled against Junior Middleweight contender Gabriel Rosado on January 19th, the sky seems to be the limit for the Kazakhstani warrior.
Although Triple G is not on the same marketing level as the perennial Top Rank cash register, the Abel Sanchez trained fighter could be somewhere conceivably closer after a couple of great performances on HBO during the first half of 2013.
Golovkin is currently promoted by K2 and Tom Loeffler, who has a great working relationship with Bob Arum and Top Rank. Should the hard punching Middleweight reign supreme on January 19th in spectacular fashion, expect to see the already avoided fighter become quarantined by the other title holders at Middleweight.
Without a current Middleweight strap around his waist, a big fight with Gennady Golovkin could re-invigorate the career of Julio Cesar Chavez Jr. after not only dropping eleven of twelve rounds to Sergio Martinez in November of 2012, but also testing positive for a banned substance shortly following the contest.
Pending the disciplinary measures taken for Junior's second positive test occurrence, it will be interesting to see which direction Arum and Beltran take Chavez's career.
One of the hardest punchers in boxing against one of the most ostensibly unshakable chins of the sport…Golovkin vs. Chavez Jr. would prove to be one of the more entertaining and fascinating match-ups of 2013.
Adrien Broner vs. Yuriorkis Gamboa at Lightweight
With the return of Yuriorkis Gamboa and the emergence of Adrien Broner in 2012, a fight between the Cuban exile and the Cincinnati kid would be a great technical battle with pound for pound implications in 2013.
Because the undefeated Super Featherweight titlist is no longer competing under the Top Rank promotional banner, a fight between Gamboa and Broner has great potential.
But from a managerial and promotional standpoint, it's probably not the most logical course of action for rapper turned promoter 50 Cent to pit his million dollar man in the ring with a dangerous and elite level talent like "The Problem" Adrien Broner.
With big, big money invested in the Cuban born fighter, the fight public will probably see Gamboa stick to fighting B level or aging opposition for the better part of 2013. Expect to see fighters like Rocky Juarez, Roman Martinez, Sergio Thompson, and Vicente Escobedo to occupy the Cuban Missile's hit list in 2013.
Also, because of the bad blood surrounding 50 Cent and Al Haymon, it's uncertain whether or not Golden Boy Promotions and the most powerful manager in boxing would be willing to make this brilliant match-up a reality.
After the highly publicized fall-out between 50 Cent and Floyd Mayweather, which greatly concerned the future involvement of Al Haymon, a fight between Broner and Gamboa actually taking place would more than likely depend on how much HBO would be willing to spend on the proposed mega fight.
Because of the drama surrounding all parties involved, Adrien Broner versus Yuriorkis Gamboa remains in "long-shot" status for 2013.