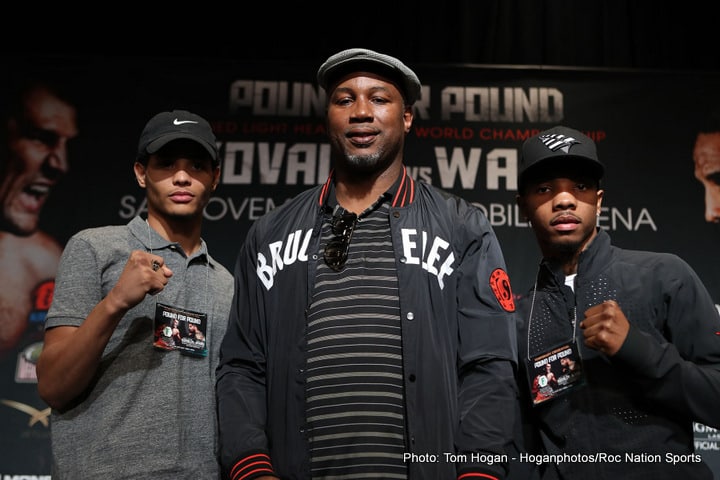 Retired heavyweight great Lennox Lewis met and defeated a long list of fine fighters during his pro career. The last undisputed heavyweight king lost just twice – to Oliver McCall in a big upset and to Hasim Rahman in an even bigger stunner – yet Lennox managed, by way of revenge rematches, to defeat every single man he ever met in the ring.
So who does Lewis, who retired 15 years ago after a rough and tough night with an emerging Vitali Klitschko, rate as the best puncher he ever faced? It's got to be either McCall or Rahman, right – seeing as how these two fighters are the only two men to have beaten him; and by KO at that? No, Lewis, in speaking with The Bible of Boxing, Ring Magazine, in an episode of their regular (and brilliant) 'Best I Faced' series, makes a quite surprising choice.
Lewis doesn't rate "The Atomic Bull" or "Rock" as the hardest (or best) puncher he faced, neither does he hand the distinction to Klitschko, Ray Mercer, Tommy Morrison, Frank Bruno, Razor Ruddock, Mike Tyson or David Tua.
No, the honour goes to………Shannon Briggs. Briggs, amazingly still active today (sort of, he hasn't fought for two years yet is still here, hanging around for one last big fight/payday – possibly one with Tyson Fury) gave Lewis a great fight for three-rounds back in March of 1988, before being overpowered and then stopped in round-five. Briggs always could punch, yet at the same time it is perhaps surprising that Lewis rates "The Cannon" as the best puncher he ever faced. Again, surely both McCall and Rahman hit Lewis better, and harder – by definition, having flattened him.
Mercer gave Lewis a torrid time of things in their 1996 non-title fight. To this day, Mercer believes he won the ten-rounder, and plenty of fans agree with him. In this fight Lewis showed a fine chin. Big-hitters Ruddock, Morrison and Tua scarcely landed a glove on Lewis, so it's no surprise these three are not mentioned. But what about Vitali? Didn't he give Lewis his hardest, toughest and most punishing fight?
Looking back at Lewis' record, one thing is clear – he sure fought a number of lethal punchers. And to think, back in the day, there were many critics who claimed Lewis was both boring and had a weak chin!