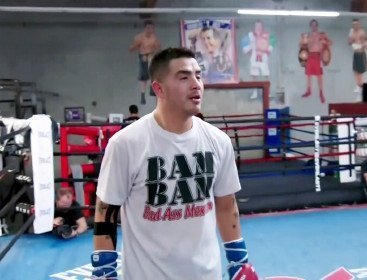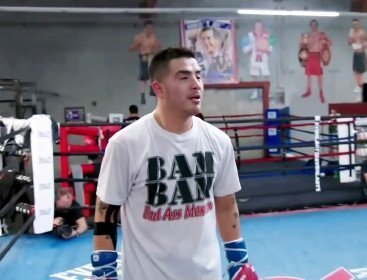 The most difficult part for Brandon Rios in facing Manny Pacquiao, is not the physical or even psychological portion of it all, but the significant difference in Pacquiao versus any other opponent that Rios has ever faced. The unexpected surprise that Rios might encounter during the fight, the revelation that Pacquiao is significantly faster and stronger than team Rios had anticipated, may force Rios to abandon any fight plan, and try to swing hard in hopes of landing a "Marquez" punch.
Timothy Bradley, the first man in a long time to claim a victory over Pacquiao, suggests that Pacquiao is very hard to land on, and that Rios needs to be ready to deal with frustration:
"He is very difficult to hit at times too because he is always angling out. He's coming in, he's out, he's angling out to the right or to the left. That's what Brandon Rios should expect. He shouldn't expect Pacquiao to come right at him. He is going to have to expect a lot of angles in this fight. And expect Pacquiao to come right back too … he has to have really good defense after he punches. I know Rios can take a punch but this is not Mike Alvarado – he is facing Manny Pacquiao who has speed and power," stated Bradley.
One thing Brandon Rios doesn't lack is confidence, but lacking fear is not always a good thing. Rios is a young hungry champion looking to reach the very top of the boxing ladder, and Manny Pacquiao might be his only shot. I think that we have all heard numerous times, that fighting emotionally is not a good way to go, because generally, feelings break the link between strategy and performance.
"I've got Manny Pacquiao by a mid to late round KO. Eight rounds," concluded Bradley.
Come Saturday night, we will see if Timothy Bradley's prediction and advice will indeed prove to be correct.
More @ http://cgboxing.blogspot.com/
More @ https://www.facebook.com/VitaliFightPress