You can't question his future Hall-of-Fame status and storied career, but many are weighing in on whether Roy Jones, Jr. should continue boxing.
By Justin Jones and Paul "Paparazzi" Jones | Photo © Paul "Paparazzi" Jones
Wilmington, DE —There was a time – 10 to 15 years ago – that whenever Roy Jones, Jr.(65-9, 47 KOs) fought it was must-see TV.  People would purchase his pay-per-view(PPV)bouts without hesitation so they couldwitness and admire the masterful skill of the then #1 pound-for-pound fighter in the world.
Fast forward to 2017 and the narrative has changed drastically.  Jones, Jr. is now 48-years-old, clearly past his prime, and fighting nowhere near the opposition we're accustomed to seeing.You could make a strong argument that Jones, Jr. is more entertainingnow as an analyst and even a trainer than a prizefighter.  No major networks – not even his own employer, Home Box Office (HBO) – are willing to purchase the rights to broadcast his fights, thus the reason for making last night's featured bout for the vacant World Boxing Foundation (WBF) Cruiserweight title against bare-knuckle brawler and faded boxing journeyman Bobby Gunn (21-7-1, 18 KOs) an independent pay-per-view telecast at the Chase Center in Wilmington, DE.
Many boxing writers, fighters, and fans have been calling for Jones, Jr. to gracefully retire, but to no avail.  To his credit, Jones, Jr. did show glimpses of his old self as he thoroughly dominated Gunn.  Jones, Jr. connected with shots and combinations from all angles to the head and body of Gunn.  Jones, Jr. kept Gunn off balance all fight, and just utterly outclassed the less talented and overly matched Gunn en route to an eighth round TKO.
"Bobby [Gunn] is a tough competitor and a great man," Jones, Jr. said post-fight.  "It took a lot of guts for the undefeated bare knuckle champ to step in the ring with me and he showed how much heart he has tonight."
The card promotion was deemed "Skill vs. Will", but it would've been better suited titled "Pro vs Joe" as Jones, Jr. was on a totally different level then Gunn.  There is no doubt that Jones, Jr. can continue beating guys of Gunn's caliber, but the question is can he beat any of the champions or top 20 guys in the division?  I say no, but hopefully we won't have to find out as Jones, Jr. left it up in the air when asked what was next and would he continue to fight.
"It depends how I feel," Jones, Jr. said.  "If I keep feeling good, I'll keep going."
After seeing his longtime rival Bernard Hopkins (55-8-2, 32 KOs) literally knocked into retirement, perhaps Jones, Jr. will go out on his terms, on a high note with a vintage performance and leave us all with a positive memory of the future first ballot hall of famer.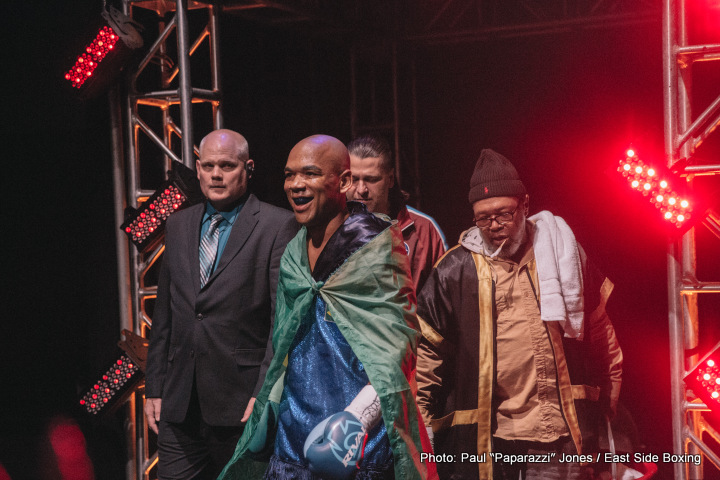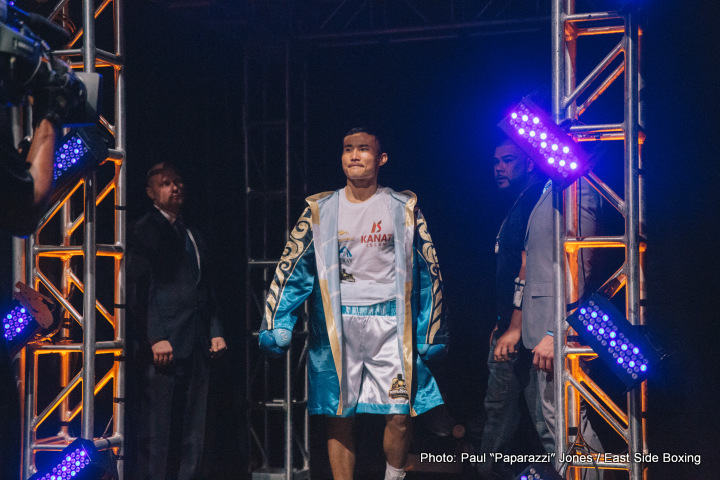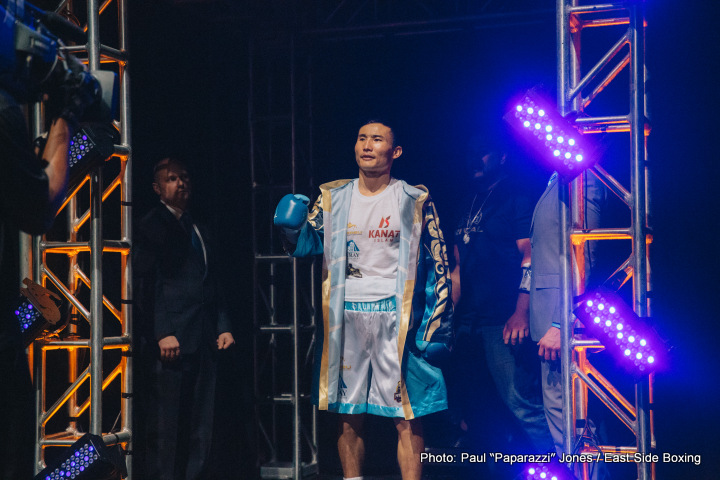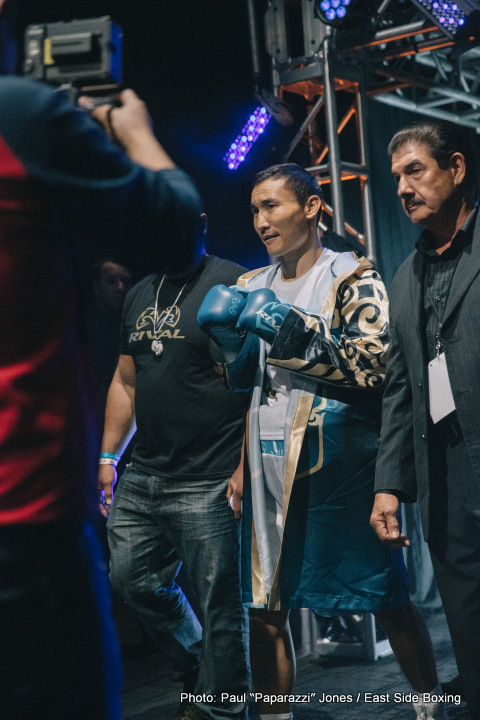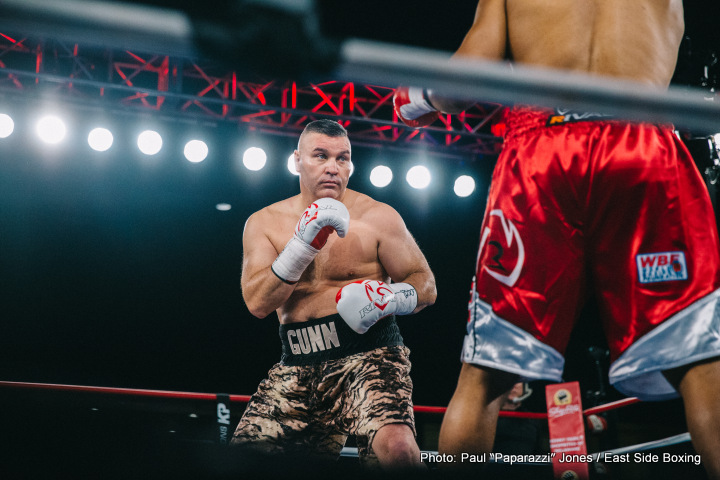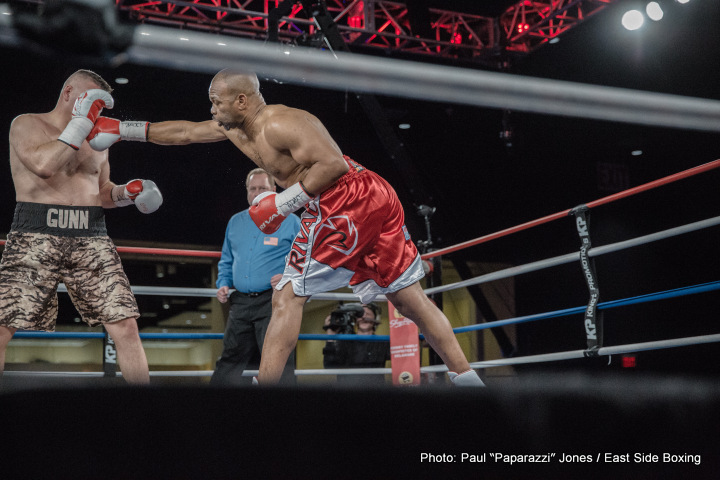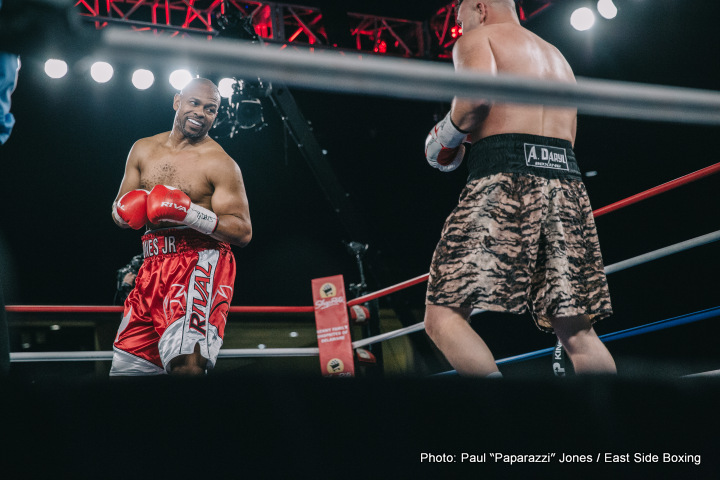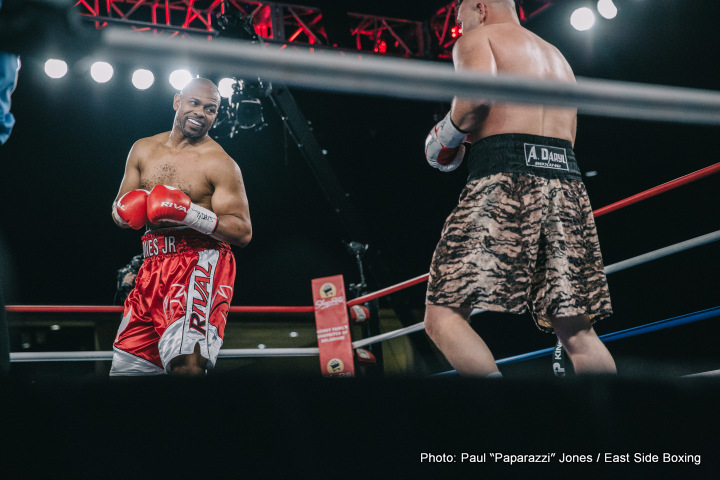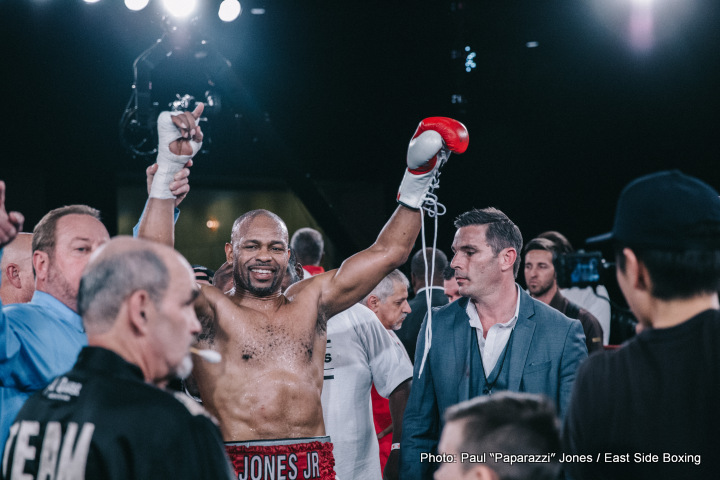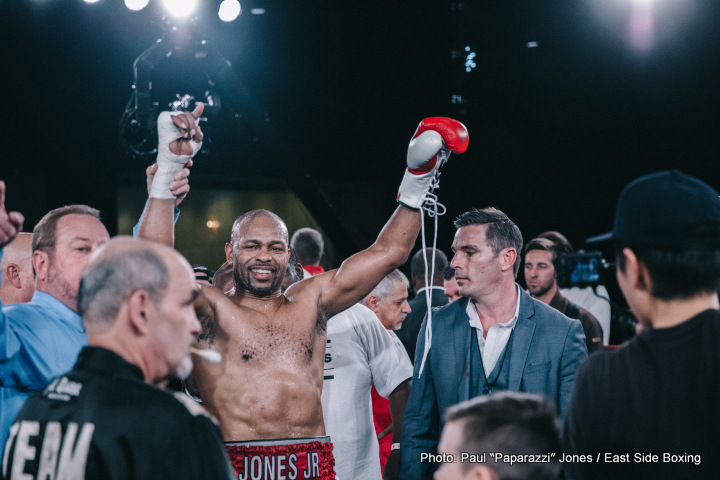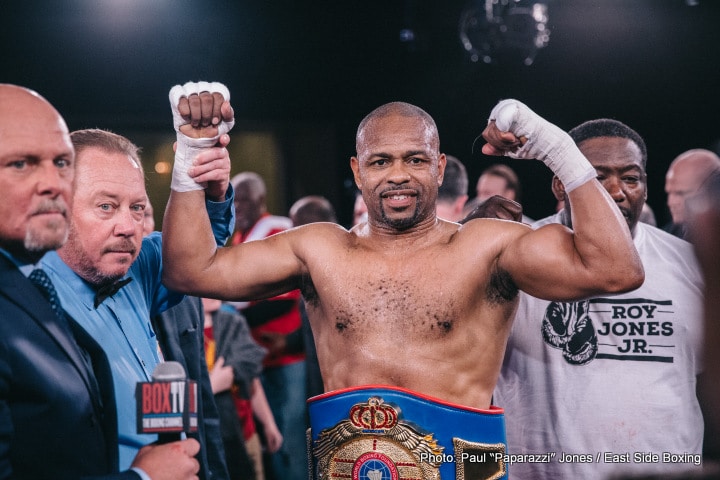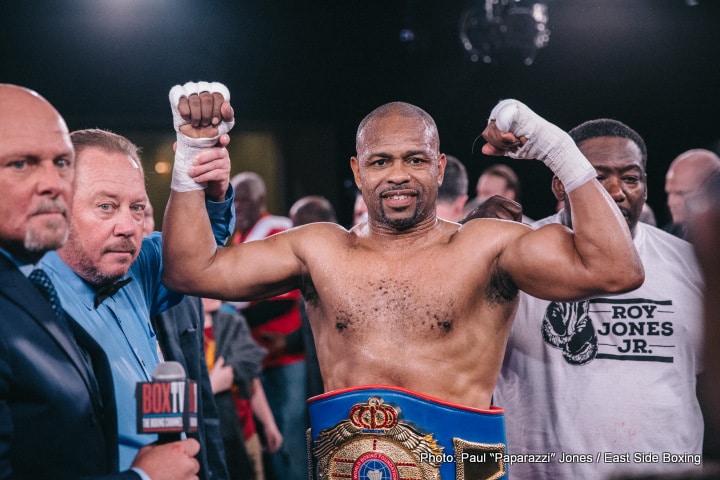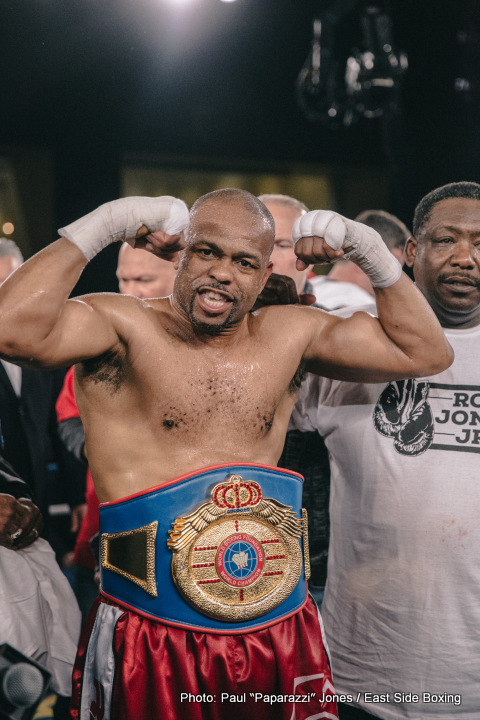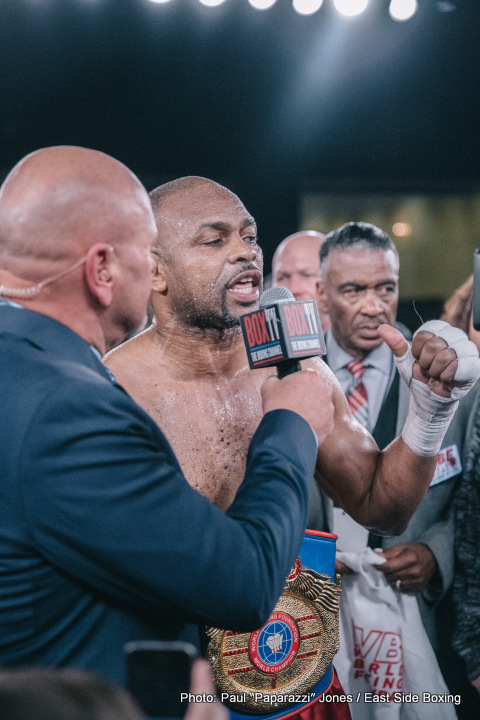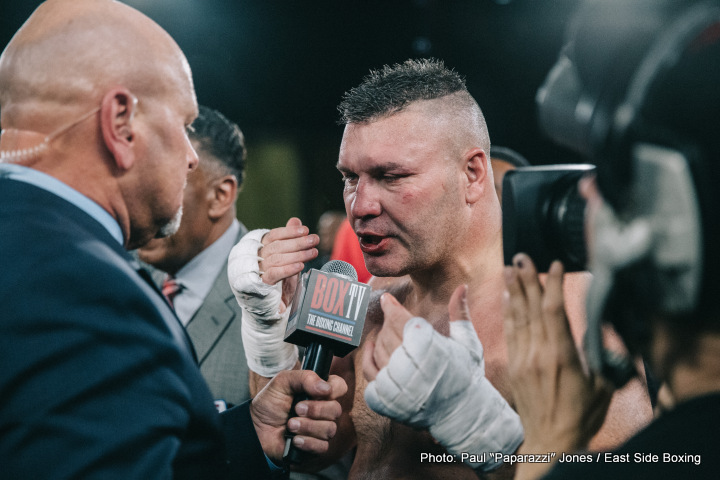 Tweet or Email the Authors:
Justin Jones: Justinjones2112@gmail.com, @jusjones29,
Paul Jones, Jr.: prjones1@hotmail.com, @boxingepicenter
Previous Articles:
Adrien Broner 140.4 vs. Ashley Theophane 140 – Official Weigh-in Results
Lamont Peterson "Anxious for April 11" — Open Media Workout Photos, More!
Boxer Briefs:  Catching Up with Boxing's Heavy Hitters & Rising Stars – Bryant "By-By" Jennings
Miguel Cotto:  Puerto Rico's Shining Star
"The Alien" vs. "Superman" Coming Soon to a Theatre Near You?