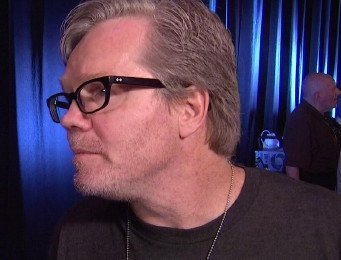 By Rob Smith: Trainer Freddie Roach was on the top of the world a couple of years ago with fighters like Julio Cesar Chavez Jr, Amir Khan and Manny Pacquiao all fighting well for him and making him look like a genius. However, thinks have really gone downhill for Roach with his fighters Jorge Linares, Amir Khan, Chavez Jr. and Pacquiao all losing recently. Linares has lost has last two fights, Khan has lost his last two fights as well, Chavez Jr. was recently beat as was Pacquiao. That's 0-6 for Roach in terms of his big name fighters.
There are already a lot of boxing fans coming out of the woodwork saying that Roach was always an overrated trainer to begin with, that he lucked out when the naturally gifted athlete Pacquiao decided to train with him many years ago.
There's no question that Roach is a good trainer, but what is debatable is his ability to teach defense. Khan recently left his stable in order to find a new trainer in Virgil Hunter, who he believes can teach him the defensive skills that were missing from his time with Roach.
Pacquiao, as good as he is, has never been known for his ability to avoid shots. That's one of the reasons why he's taken so much punishment recently in his fights with Juan Manuel Marquez, Miguel Cotto and Antonio Margarito. If Roach is going to be able to end his long losing streak for his fighters than he's going to need to teach Pacquiao enough defense to get out of the way of Marquez's right hand counter shots, because he's shown an ability to land those shots every time Pacquiao goes to land his own punches.
Pacquiao has been lucky in his three fights with Marquez with the judges giving him two wins and a draw, but he's taken a lot of heat, as have the judges who gave those wins, because he's looked good enough lose all of them.