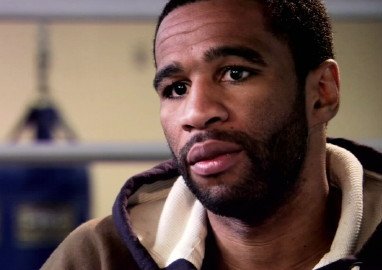 by James Harrison: February 22nd, IBF light-welterweight titlist Lamont Peterson (30-1-1-15 KO's) will defend his belt against Kendall "Rated R" Holt (28-5-16 KO's) at the D.C. Armory. The defense is Peterson's first after a 14-month layoff. It is also his first bout since the controversial win over Amir Khan in Ring Magazine's fight of the year in 2011.
Many think Peterson will show signs of ring rust, but it will probably be negated by the fact that Holt is also coming off a long layoff due to shoulder surgery. Besides, a slow start would be characteristic of Peterson.
In his biggest bouts, Peterson has had the tendency to start late and go down early. He was down twice in the first round against Khan. He was down twice in the third round against Victor Ortiz. And he was heavily dazed in the first round of his bout with Timothy Bradley; who isn't regarded as a big puncher given his twelve knockouts in 29 fights.
However, as often as Peterson has been down, he's never been out. He usually rallies late. He closed the point margins against Ortiz resulting in a draw. And he torpedoed after Khan who could find no answer for Peterson's aggressiveness.
Stylistically, Peterson's aggressiveness against an opponent like Holt makes it even more probable for him to struggle early on. Peterson commits to a body assault. Its a strategy that puts his head in range for Holt's two best weapons- the right hook, and the counter-left hook. And given the fact that 14 of Holt's 16 KO's have come within the first 3 rounds, Peterson may take an early knockdown.
If Peterson can make it past the first three rounds, the effects of his body-work will set in. Holt has had an issue with stamina late as he managed to lose a decision to Timothy Bradley, even though he scored two knockdowns compared to Bradley's zero. He just got outworked in the clutch.
The clutch gene of Peterson should kick in during the championship rounds. Once the immobilizing effect of Peterson's body attack is compounded by Holt's fatigue and suspect chin, there will be a perfect scenario for Peterson to score a knockdown in the 11th.
I pick Peterson to take it in the late rounds by decision. The yin and yang-like style differences between the two set the stage for an action packed fight. I will be in attendance for the ESPN, Friday Night Fights broadcast. So tweet your predictions leading up to and during the fight.
Follow the author on twitter @Rob_van_ham