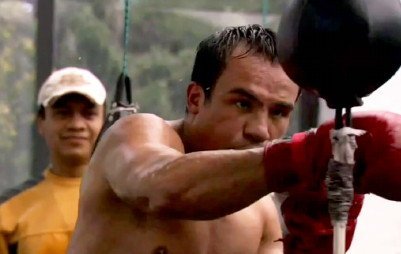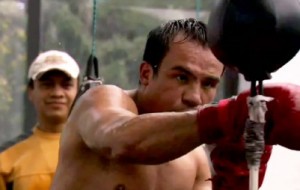 By Rob Smith: Top Rank promoter Bob Arum is reportedly interested in putting together separate tune-up bouts for his fighter Manny Pacquiao and Juan Manuel Marquez in a pay per view doubleheader on April 20th, according to the Manila Bulletin. Pacquiao's anxious to get back in the ring and his 90-day medical suspension will have expired by that point. The tune-up bouts would get Pacquiao and Marquez ready for a huge mega fight later on in the year in September if the two fighters agree to it.
Marquez still needs to say 'yes' to the idea of the April 20th doubleheader. Arum spoke with Marquez's promoter Fernando Beltran of Zanfer Promotions and he's going to be speaking with Marquez to see if he's on board with this idea.
Arum likes the idea of the Pacquiao and Marquez doubleheader because it'll get boxing fans interested in a fight between the two stars in September in what would be a fifth fight between them. It's likely that their September fight will take place on the Mexican Independence day on September 14th or around the same time.
The problem with that, of course, is that WBC junior middleweight champion Saul Alvarez and Floyd Mayweather Jr. both plan on fighting on September 14th. So, if Pacquiao and Marquez fight on that date they would be competing with those fights.
The better move would be for Arum to have the Pacquiao-Marquez 5th fight take place before September 14th, so that they could be the first big pay per view of the month and then Mayweather and Alvarez's fights would be coming after.
Pacquiao has a 90 day medical suspension reportedly runs out on March 9th, so he won't be able to spar until after the suspension ends. However, he can still train during the medical suspension, Arum points out.