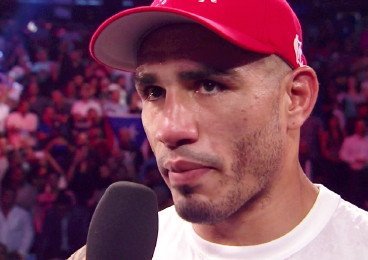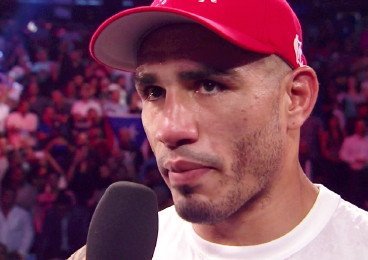 Miguel Cotto (38-4, 31 KO's) told the media on Monday in Puerto Rico that he wants to fight WBC middleweight champion Sergio Martinez (51-2-2, 28 KO's) next. Cotto is targeting the 38-year-old Sergio because he wants to win his belt and capture his 4th division world title in the process.
It's a goal that Cotto has that he wants to try and accomplish. It obviously doesn't hurt that Cotto will get a huge payday in the fight. It's got to be a signicant one, because he's turning down $10 million+ offer from Golden Boy Promotions to fight former WBA/WBC light middleweight champion Saul "Canelo" Alvarez in March.
"I want to go with Martinez," Cotto said via Fight Hype. "My history is at Madison Square Garden and I want to fight there. My priority is to seek a fourth title and we are hopeful that it will be against Martinez."
The question is if Cotto is getting more than $10 million to fight Martinez then where is the pay-per-view money going to come from? A A Cotto-Martinez fight, as good as it is, probably won't do all that well on PPV. Martinez isn't a PPV fighter, and Cotto has only done PPV big numbers when with guys like Manny Pacquiao and Floyd Mayweather Jr. If this is a Top Rank card then where is the money going to come from to cover Cotto's purse and whatever Martinez's purse comes out to be? If Cotto is going to take less to fight Martinez, then that doesn't make much sense. Why take a huge pay cut to fight Martinez when he's not even considered to be the best fighter in the middleweight division? Gennady Golovkin is considered to be the best fighter.
I think Cotto is making a big mistake in taking on Sergio rather than Canelo. That's the much bigger fight than a Cotto vs. Martinez fight. Martinez has looked kind of broken down recently like age is starting to rear it's ugly head. But then again Cotto is up there in age too, and he's lost 2 out of his last 3 fights. Cotto did win his last fight against Delvin Rodriguez, but they backed him off of quality opposition for him to get that victory. I think he's still the same fighter that was beaten by Austin Trout and Floyd Mayweather in back to back fights. The only difference is that they matched him against a soft opponent in Delvin Rodriguez, and had his trainer Freddie Roach taking him up about how he's brought back his left hook. I don't buy that. I just saw that they matched Cotto soft against a guy that he could beat.