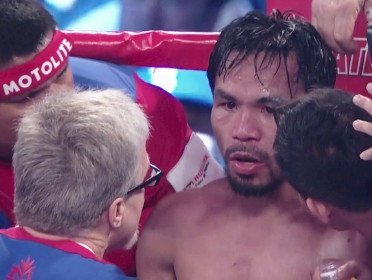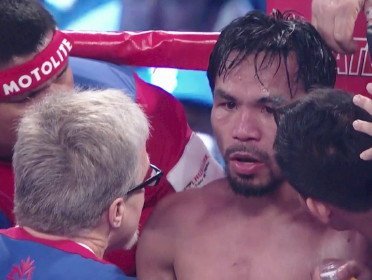 Floyd Mayweather Jr. said this past week that he won't bother fighting Manny Pacquiao as long as he's still being promoted by Bob Arum of Top Rank. Mayweather simply doesn't want to work with Arum for some reason. Golden Boy Promotions CEO Richard Schaefer is coming out saying that there won't be a Mayweather-Pacquiao fight until Pacquiao is no longer with Top Rank.
This is a pity because if you listen to some of Pacquiao's interviews, he seems like he's committed to stay with Top Rank. His contract with them expires next years, but many boxing fans see him saying with them until the end of his contract. However, Pacquiao surprised people earlier this year in letting his strength and conditioning coach Alex Ariza go, so it's possible that Pacquiao might do something unexpected like move on when his contract with Top Rank expires in 2014.
"What that means is that a Pacquiao fight can only happen if Pacquiao is a free agent and if he is a free agent, I believe such a fight can happen easily," Schaefer said to Steve Kim at Maxboxing. I have no idea what his contract is but as long as he is not, it's not going to happen."
A fight between Mayweather vs. Pacquiao would only be the beginning of the big fights that Pacquiao could get if he were to leave Top Rank. He would have the opportunity to fight guys like Saul "Canelo" Alvarez, Danny Garcia, Adrien Broner, Marcos Maidana, Lucas Matthysse, and Amir Khan. Those would all be interesting fights for Pacquiao to make besides the Mayweather mega fight. There are probably more fights available to Pacquiao than there is time left in his career unless he wants to fight into his late 30s.
If the Mayweather-Pacquiao fight doesn't get made due to the Top Rank vs. Golden Boy Promotions squabble, it would be pretty sad. But it's more than that in this case. Mayweather himself says he doesn't want to fight Pacquiao as long as he's with Arum, so that's something that's apart from Golden Boy in this case.