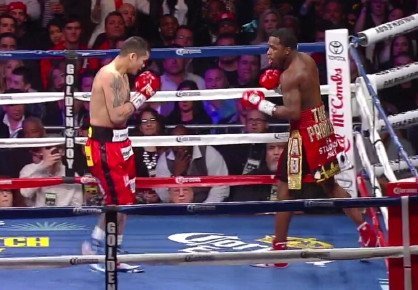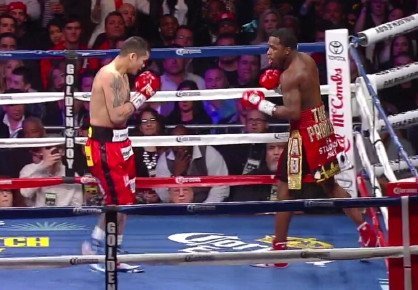 If Marcos Maidana ends up being the one that faces Floyd Mayweather Jr. in his next pay-per-view bout on Showtime on May 3rd, Sergio Martinez sees Mayweather as having problems in trying to beat him. Sergio, a tough fighter from Argentina, thinks Maidana won't be an easy out for Mayweather if he chooses to face him.
Mayweather hasn't revealed whether he'll face Maidana or an arguably weaker test in Amir Khan, but fans have pretty much spoken with their desire not to see Mayweather fight Khan. Maidana would be an upgrade over Khan despite the fact that Khan beat him three years ago.
"I'd love to see Maidana with Mayweather, because Chino would not be easy for Floyd," Martinez said to Noticia Aldia.
Mayweather vs. Maidana would an interesting fight because of the styles. We just saw Maidana beat a Mayweather copy in Adrien Broner this month in his 12 round decision win, and it would be interesting to see how the real thing does against Maidana. We know that Broner was a less than perfect copy of Mayweather, and Maidana did a good job of exposing him to the world. If Mayweather were to choose Maidana to fight next, then we could see how Maidana's pressuring style would work on him. Does Maidana have the style to defeat Mayweather's shoulder roll defense or would he fail like so many others? It's hard to imagine Maidana doing any worse than Mayweather's last two opponents in Saul "Canelo" Alvarez and Robert Guerrero.
Those two failed miserably against him, and were unable to put enough pressure on Mayweather to make it interesting. Guerrero backed off almost entirely after tasting Mayweather's power early. And Canelo made the mistake of spending over half the fight trying to box with Mayweather instead of slugging. By the time that Canelo did decide that he needed to go after Mayweather, it was far too late because he'd given away too many rounds.