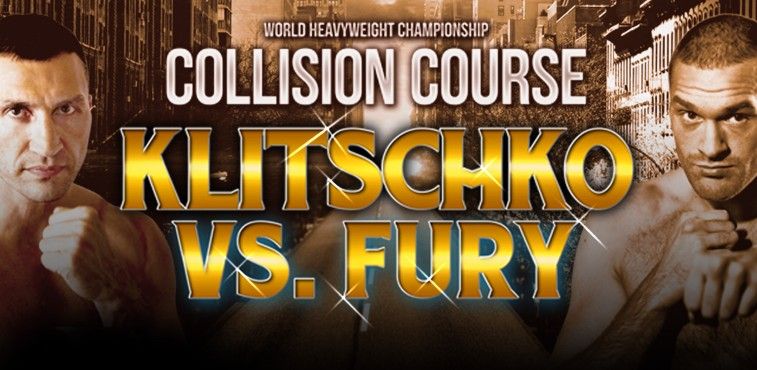 Wladimir Klitschko has said he 'doesn't care' about the glove controversy that is potentially going to scupper Saturday's heavyweight world title fight with Tyson Fury, and that in his eyes, Fury's protestations and threats to pull out of the fight are merely 'reality' setting in.
Fury is concerned that his Klitschko-selected 'Paffen' fight-night gloves will be damaging to his thumbs, after a first test pair he was sent proved injurious in training, and has stated his concerns that a pair designed to different, more comfortable specifications – that he has also tested – will not be provided in time for the first bell.
Should that be the case, then Fury is adamant he will pull out of the fight, though both Klitschko and his manager, Bernd Boente, have offered assurances the desired gloves will be ready in time.
"I do not care, it is not my issue," Klitschko said to assembled media about the glove problem. "There are many officials and sanctioning bodies involved in this fight, so I shall leave that to them [to resolve].
"The reality is coming out [for Fury] it's fight week, just a few days left and he thinks the things he said, that I'm old, slow – as it's getting to the fight and Saturday night, I assume he knows reality is going to come.
"He has to face THE man in the heavyweight division," Klitschko added before continuing to say that the issue with the thumbs hasn't been Fury's first complaint regarding the gloves he is to wear on Saturday.
"I can say this. First he said the gloves were too soft, then he says it is a problem with the thumbs. With all this nonsense I cannot comment further, it is for all the officials and sanctioning bodies – as well as contracts – to make this decision.
"We will end up in the ring. The fight will not be cancelled because of the gloves. I assure you."
Twitter @undilutedpoison