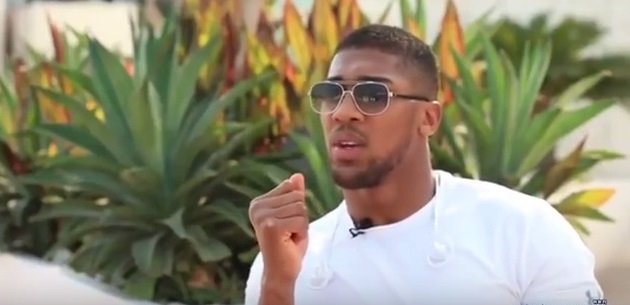 WBO heavyweight champion Joseph Parker's promoter David Higgins says IBF/WBA heavyweight champion Anthony Joshua's promoter Eddie Hearn is still quibbling over a few percentage points in the negotiations for a fight in early in 2018.
Hearn is unwilling to budge from his entrenched position in the negotiations. Higgins says he's ground several times in moving from an initial 50-50 purse split request to 60-40 to finally 65-35, and thus far, Hearn hasn't made any concessions on his part. Hearn wants a 70-30 deal, and that's not something that Higgins is agreeable to. It's close what a mandatory challenger would get for a fight against champion, but not another world champion.
"He [Joshua] is quoted as saying: 'I'm not about the money', but we're offering unification, we're offering 65% and he doesn't want to take the fight," said Higgins to Talksport.co.uk. "We dropped from 50% to 40% to 35%, but then Joshua starts crowing about Federer, Nadal, Ali and Foreman."
Well, obviously it is about money for Joshua and his promoter Eddie Hearn. They don't want to overpay Parker more than what they feel he's worth as an opponent, and it appears it doesn't matter that he's the WBO heavyweight champion. He's being put in almost the same bracket as a mandatory challenger for Joshua.
If things stay as they are with Joshua and Hearn not moving from the 70-30 deal they're offering Parker, then it means that Parker and Higgins will need to be the one that give in once again. Are they willing to accept 30 percent of the money for the fight? Parker probably won't make anywhere near that by ending the negotiations and fighting Lucas 'Big Daddy' Browne in his next fight. They'd have their dignity intact by not accepting the offer by Hearn/Joshua, but they'd wind up with less money.
"The British fans are fooled. He shouldn't mention Ali or Foreman. You think they would quibble over 35%? It's embarrassing," said Higgins.
The good news is the two sides are close to having a deal. It appears that the only thing that is keeping the deal from getting done is 5 percent from the 30 percent Hearn wants and the 35 percent Higgins and Parker are interested in. Perhaps the 35 percent can be tied into how well the fight does on PPV in the UK. If it brings in a certain amount of buys, then Parker gets 35 percent. If it does, then he takes 30 percent. That's one way to solve this. Hearn seems to believe that Parker brings little more to the table than Joshua's last opponent Carlos Takam in terms of PPV numbers. If Parker DOES bring in a lot more buys, he should get the 35 percent he's asking for.
If he doesn't, then the 30 percent figure would apply.