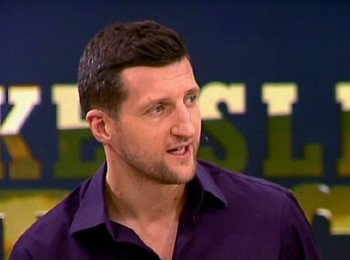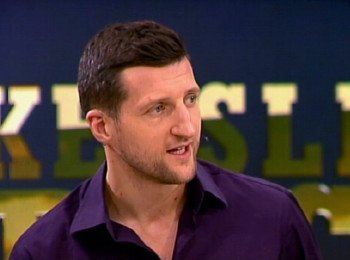 Boxing fans should already be aware that on Saturday the 25th of May, Nottinghamshire warrior, Carl Froch, will be fighting in his long awaited rematch with Mikkel Kessler at the 02 Arena. The first bout was a captivating toe to toe war and it is believed that this Super Middleweight contest will also be a battle for the ages.
In the build up to the fight there have been no real hiccups. This is a far cry from the volcanic ash cloud fiasco, one that Froch rather dubiously blamed for his loss in their 2010 match-up. However, there has still been some room for dissatisfaction in the Froch camp. He is allegedly enraged by George Groves's and Nathan Cleverly's decision to assist Kessler in sparring. As a result, has labelled the duo "bitter and jealous" in a cutting tirade of abuse.
According to The Independent, The Cobra said, "It just sums them up. They'd rather go out there and help a foreign fighter prepare for the biggest fight of my career and I'm a British fighter…The fact that Groves – and I think Nathan Cleverly – has gone out there to help him, sums up what they are: they are quite bitter and jealous and they want to fight with me. But it's not happening because I'm a league above the pair of them."
Why Froch expects loyalty from his fellow British Fighters is totally beyond my comprehension, due to the fact that he quite regularly derides both men in the media. Cleverly has been vying for a contest with Froch ever since he won the WBO title, but Hearn and Froch have constantly rejected this idea because they feel Nathan is not on his radar.
Furthermore, when Sky Sports News recently interviewed The Cobra, they mentioned the prospect of an all British Super Middleweight fight between himself and George Groves. As can be seen in the video below, he responded to this derisively, claiming "George would get a pasting."
http://www.youtube.com/watch?v=f2-JVBnJF60
These kind of comments are typical amongst boxers so i will not lampoon him for this. However, considering Groves' respectable rankings with all the major sanctioning bodies and his recent signing to Matchroom Boxing, it would simply be foolish to dismiss the idea of a bout taking place between them in the near future. Therefore, it makes perfect sense that Groves is not particularly keen on helping Froch at this stage in his career.
Additionally, if avid Chelsea fan Groves really is a level below him. Then why would he turn down the chance to spar with an experienced world class operator such as Kessler? The only person who appears 'bitter' here is Carl himself. Although, maybe he acknowledges the potential money a fight with the West Londoner can generate. Is this merely a ploy to create more hype?