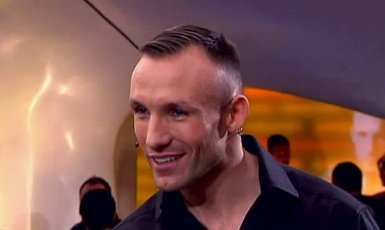 Former WBA super middleweight champion Brian Magee is picking the current WBA 168 lb. champion Mikkel Kessler (46-2, 35 KO's) to beat IBF super middleweight champion Carl Froch (30-2, 22 KO's) this Saturday night in their pay per view fight at the O2 Arena in London, UK.
Magee has fought both guys in the past, and he feels that Kessler is the far better fighter of the two.
Magee said to Sky Sports News "I think Kessler's going to outbox him…he knows how to beat him, he has beaten him before and this time he is going to beat him better."
Kessler beat Froch by a close 12 round unanimous decision three years ago in the Super Six tournament. Magee saw that fight recently and he disagreed with the scoring, as he felt that the scores should have been more in Kessler's favor than they were.
Magee described Froch's fighting style as such in that fight: "Froch was just like a mad dog in a frenzy, throwing wild punches." Magee's description of Kessler's style was: "Kessler was cool and smart."
I kind of agree with what Magee says here. I thought at the time Froch was fighting like a wild man and getting hit way too much for him to win a decision. Kessler fought in a much more intelligent manner, and he was the one dominating the action due his impeccable defensive skills, his accurate jab, and his better work during the exchanges.
I watched the fight recently to refresh my memory of what happened in the fight, and it was just as I remembered. Kessler rather easily out-boxed Froch in the first 8 rounds, and then Froch tried to rally by fighting in a reckless manner, and it didn't help him. He was too far behind in the fight, and he kept getting tagged by Kessler due to his wild fighting style. I thought Kessler put on a master class in that fight, and I can't see how the rematch with be any different.
I know there's a lot of boxing fans who feel that all Froch has to do is make it to the final bell on Saturday night and he'll be given the decision no matter what happens in the ring because he's fighting at home. I'm hoping that's not the case. It would be such a tragedy to have poor judging ruin the rematch and taint it.