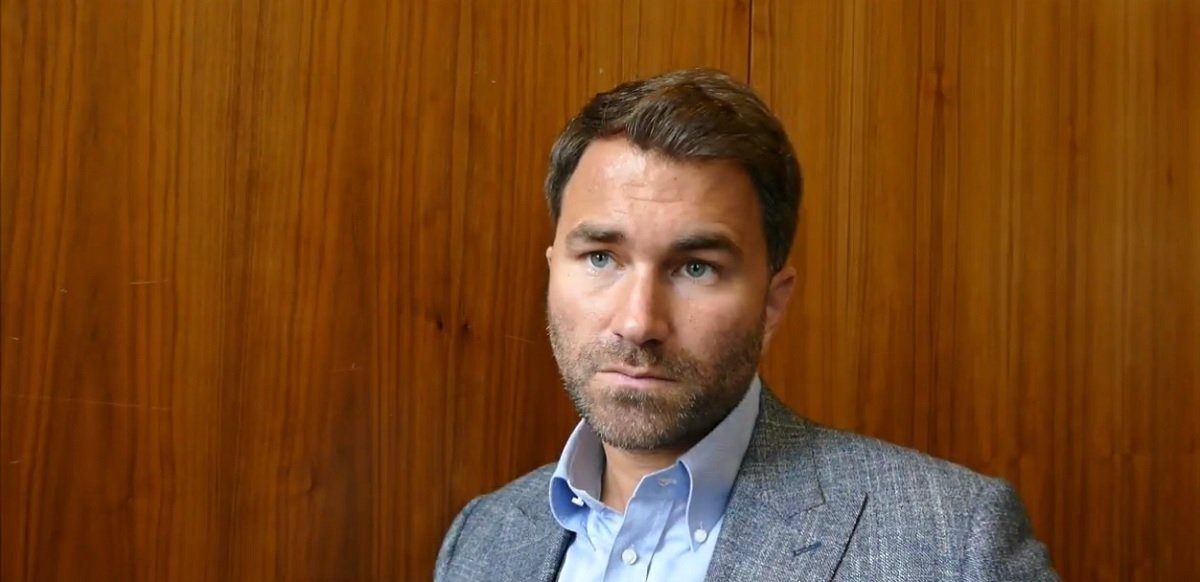 Eddie Hearn seems to be determined to make a big-fight deal with Deontay Wilder. Though efforts from both sides have thus far proven unsuccessful as far as making that mega-fight with Wilder and Anthony Joshua, Hearn remains hopeful the unification showdown will still happen – maybe next April, on AJ's April date at Wembley.
But in the meantime, with Hearn stating how Wilder "has to fight someone," the British promoter is to send the reigning WBC heavyweight champ an offer to fight Dillian Whyte. Hearn has been trying to lure Wilder into taking a fight with the Londoner – who overcame a torrid 12th and final round to beat Joseph Parker in a thrilling fight on Saturday night – for some time. So far, Wilder has not shown any interest, but Hearn is going to try again.
Speaking with The Independent, Hearn said he will this week send Wilder a big-money offer to fight Whyte before the end of the year.
"I'd probably go up to $7 or $8 million for for Deontay Wilder to fight Dillian Whyte now," Hearn said. "I'll be making Wilder an offer this week for Dillian Whyte again. We could do in in America, we could do it in Brooklyn. Wilder seems to be worried about coming to the UK so we will do it in Brooklyn. It will make fortunes for the pair of them. Why wouldn't he fight Whyte? He must look at that last round (of Whyte-Parker) and think, 'Yeah.' Wilder is a huge puncher so he will think it's an easy fight and he gets $7 or $8 million for it."
But does Wilder want to work with Hearn, at any price? Going by the failures Hearn has endured in past attempts to make any deal with the unbeaten puncher it seems not. Will Wilder change his mind this time? Either way, Whyte will fight again before the end of the year, Hearn says, and if it's not against Wilder, it could be against Dereck Chisora (in a rematch of a 12-round war) or Jarrell Miller.
And then, if no Joshua-Wilder fight is made for April of next year – and assuming Whyte has not lost – it could be Joshua-Whyte II at Wembley. This would pretty much leave Wilder out in the cold as far as massive fights go – unless he fights Tyson Fury, as Fury has hinted could well be the case. But as far as his next fight goes, be it October, November or December, Wilder has to fight someone. It could turn out to be Dominic Breazeale, but Wilder will surely be tempted by Hearn's latest big-cash offer.
Wilder Vs. Whyte: who wins if they do fight?