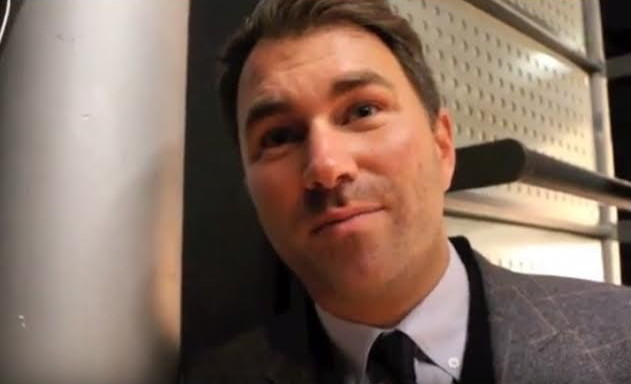 With superstar Manny Pacquiao set to see out the remainder of his great career overseas, on a "world tour" according to Bob Arum, fighters from countries such as Australia – Jeff Horn, next in line to challenge Pac-Man – and the UK are anxious for a shot at the southpaw.
And, according to Eddie Hearn who spoke with Sky Sports, talks have begun for a fight between Pacquiao and Kell Brook. Brook, who has not yet fought since his brave but ultimately painful loss to middleweight king Gennady Golovkin, says an all-British super-fight with Amir Khan remains his priority, but that a fight against either Errol Spence or Pac-Man could happen this year.
"I have been speaking with Bob Arum about a Kell Brook versus Manny Pacquiao fight," Hearn informed Sky Sports. "We are ready to go with that right now, but I think they like the idea of fighting [Jeff] Horn first, so so we will now try and work for an autumn fight. Obviously, our priority is the big British fight with Amir [Khan]. We also have the Errol Spence fight. Either way, Kell's future will be mapped out in the next month."
But is it a smart move for Brook – who is still the reigning IBF welterweight champion, the unbeaten Spence his mandatory – to go straight into one of these big three fights without perhaps having a tune-up bout first? Nobody knows how the 5th-round stoppage loss to GGG, in a fight where Brook suffered a shattered eye socket, might have affected the Sheffield man.
But if it is to be Khan or Spence next for Brook (and then, maybe, Pacquiao in the autumn as Hearn suggested) which of the two deserves it the most? That would be Spence, who has been waiting long enough for his earned shot at the IBF belt. Would the IBF allow Brook to take the Khan fight, or would he be stripped?
Either way, as Hearn said, Brook looks likely to have two super-fights on the bounce: GGG and then either Khan, Spence or even Pacquiao. And as much as he's wanted to face his former spar-mate Pac-Man, how jealous would Khan be if Brook beat him to it?