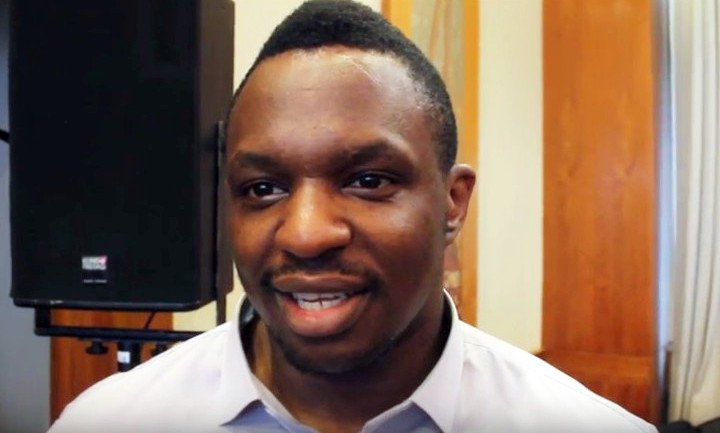 If you haven't noticed (and which rock were you hiding under if you haven't noticed!) more and more boxers are looking to test themselves against MMA fighters and vice-versa. Amidst all the hype and build-up surrounding August 26th's "Super Fight" between boxing great Floyd Mayweather and MMA star Conor McGregor, more names from both disciplines are talking about switching sports.
Tony Bellew has expressed interest in a fight with MMA star Michael Bisping, Bisping calling "Bomber" out, Stipe Miocic recently called out Anthony Joshua, and MMA's Jimi Manuwa challenged David Haye to face him in a UFC contest. And the latest name boxer to express an interest in swapping the ring for the cage is Dillian Whyte.
Whyte will box his US debut on tonight's big Terence Crawford-Juliius Indingo card, when he will face journeyman Michael Tann, and "The Body Snatcher" told Sky Sports that he thinks fighters from different disciplines facing one another is a good thing; something he himself would definitely try.
"For me, it's good, crossover in sports is always good and it gets that interest going," Whyte told Sky Sports. "Muhammad Ali fought a wrestler years ago (Antonio Inoki in 1976), so to test yourself in another discipline causes excitement. I could do it. I did kickboxing to stay out of trouble as a kid and then after that I got into boxing. I did alright. I would fight the UFC heavyweight champion on the McGregor under-card next week if they wanted it. I would love to fight Brock Lesnar. I would have pulled out of this fight to fight him. I hate Brock Lesnar."
That fight is obviously not going to happen; not yet anyway. But who knows, in the future, big and biggish names like Whyte, Haye and Bellew just might wind up doing what superstar Floyd Mayweather will do a week today, and fight an MMA star – only they would agree to MMA rules, unlike Mayweather.
It seems the trend of switching from one combat sport to another – even for one fight only – is growing. And let's be honest, we'd all be curious to see a Lesnar-Whyte clash, wouldn't we!