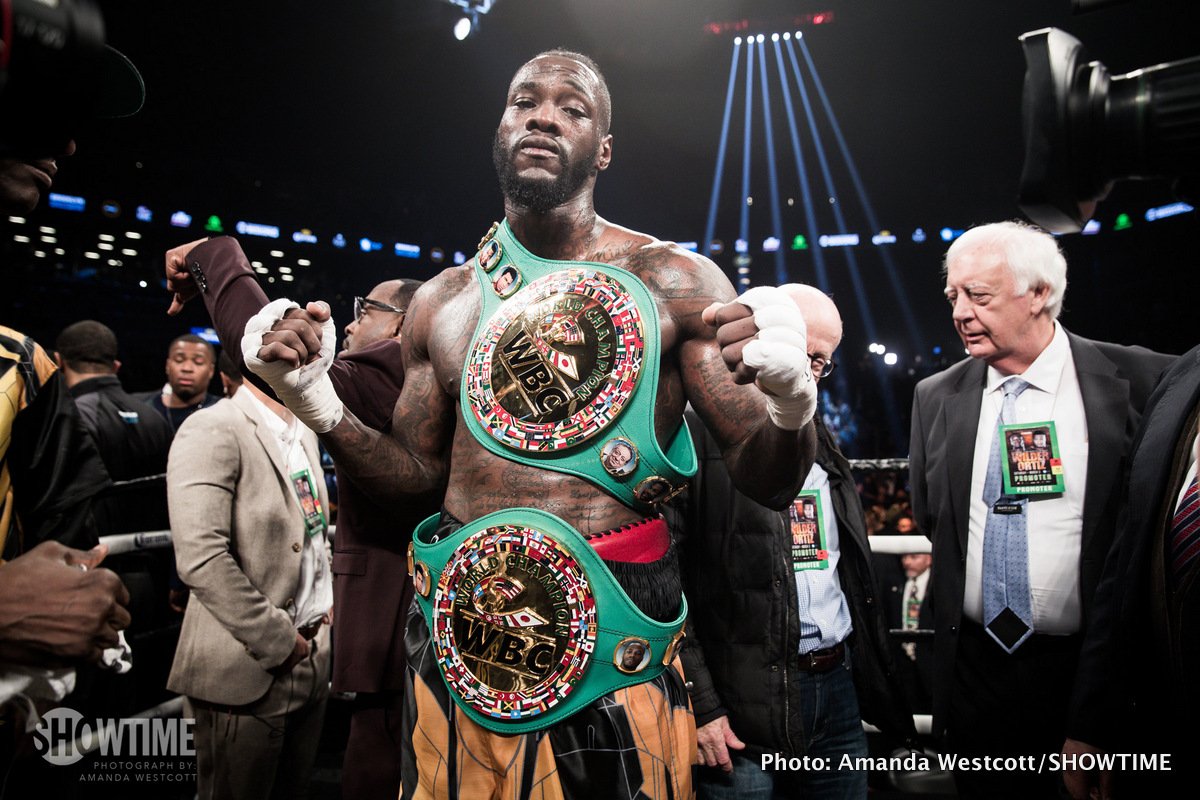 Reigning WBC heavyweight king Deontay Wilder remains pretty much convinced that Anthony Joshua and his team – the team of AJ mostly – do not want any part of him. The negotiations for Wilder Vs. Joshua are still ongoing, with fight fans remaining optimistic that the fight, the biggest in the heavyweight division for some years, gets done and gets done soon.
While he waits, the undefeated "Bronze Bomber" has been granting interviews and generally raging against Team-Joshua; against promoter Eddie Hearn in particular. Speaking with Behind The Gloves, Wilder called Hearn a "manipulator and compulsive liar." Wilder, who naturally sees himself as the number-one heavyweight on the planet today, also listed his own top-5 best current heavyweights.
"Eddie is a manipulator, contradictor and compulsive liar," Wilder said in typical no-holds-barred fashion. "If anybody can't identify a snake, that's the one you practice on. All the things they've put me through, I can't wait. I'mma take take Eddie's head and stick it on Joshua's body."
This one has of course been going back and forth, contract-wise for months now, and we fans have to hope that Hearn and Shelly Finkel/Al Haymon/Lou DiBella can and will make a deal and give us the four-belt unification super-fight.
In the meantime, here are Wilder's choices for the five best active heavyweights:
1: Deontay Wilder
2: Luis Ortiz
3: Tyson Fury
4: Joseph Parker
5: Anthony Joshua
Fans will instantly pick up on Parker's placing at four, above AJ – Joshua of course defeated Parker last time out in March. Ortiz is of course a very dangerous proposition for any heavyweight, and Wilder is thus far the only man to beat the Cuban southpaw. As for Fury at number-three; well, the former champ sure didn't look too great in his return fight with Sefer Seferi a couple of weeks back.
Wilder-Joshua is the big one, the one we all want, but there are some other potentially big heavyweight match-ups that could be made – from Wilder's top-5 alone. So will Wilder-Joshua get made for this year? It's 50/50. Still.