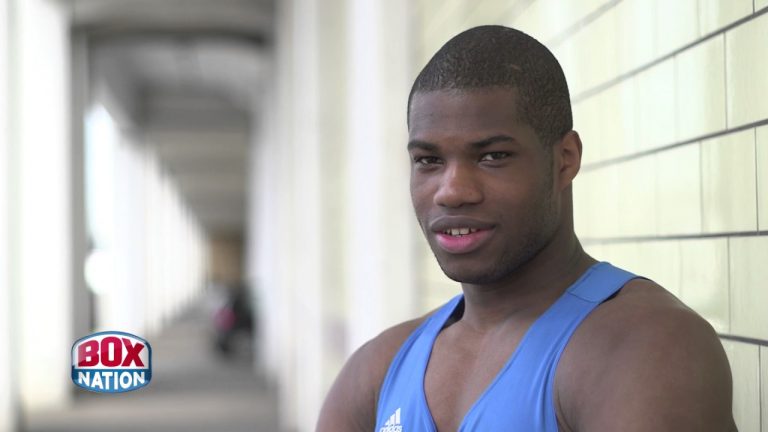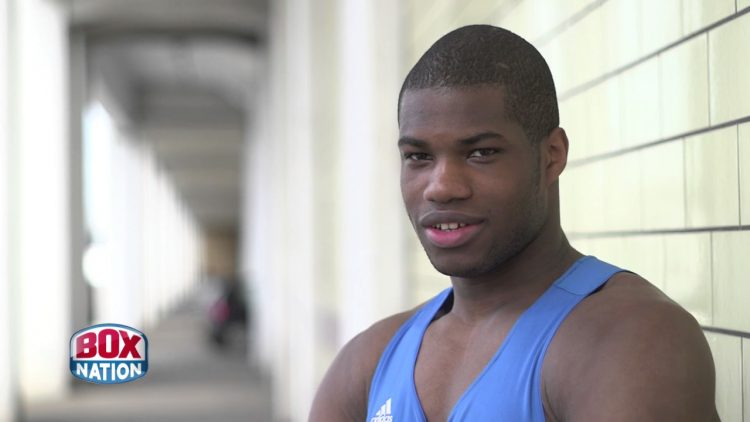 Tonight in Manchester, 19 year old heavyweight sensation Daniel Dubois of London made his pro debut; winning a quite pathetic mismatch inside a minute of the very first round. Going up against an extremely fleshy Marcus Kelly, 1-0, the amateur standout had nothing to beat and put his debut win in the bank at the .35 second mark of the opener.
Kelly, so much the shorter man against the 6'7" Dubois, came out swinging, giving it a go of sorts, but the magnificently conditioned Dubois, known as "Dangerous," cracked his advancing target with a tasty left hook to the chin, his follow-up shots soon sending Kelly down. Kelly beat the count, even laughing as he did so, but he was deemed to be in no shape to continue by the referee.
Dubois, who has been snapped up by top British promoter Frank Warren, has already sparred the likes of Tyson Fury and Anthony Joshua, and the Londoner says his aim is to become the youngest ever world heavyweight champ from the UK. Warren, somewhat embarrassed by last minute sub opponent Kelly's effort, said he will look to keep his signing busy but at the same time not rush him.
"He needs to learn his craft," Warren said tonight when speaking of Dubois. For his part, Dubois said he'd like to fight again tonight if he could. Having not even broken a sweat in his pro debut, Dubois could certainly do so.
Tonight's debut was disappointing, even when considering how much a formality most débuts in the pro ranks are, but big, big things are expected of Dubois. Hopefully, he will be matched a good deal tougher in his next couple of fights.
Before tonight's fight, Dubois spoke of his recent sparring with Fury:
"Tyson Fury – he is a very funny character," Dubois said. "It was good to see the world champion, or former champion, up close. It was a good experience. It's something I can only learn from, to see some of his tricks and moves. Hopefully he's on his way back now – he adds more attention to the heavyweight division when he opens his big mouth."
Dubois, now 1-0(1) is scheduled to next box on May 20 in London.