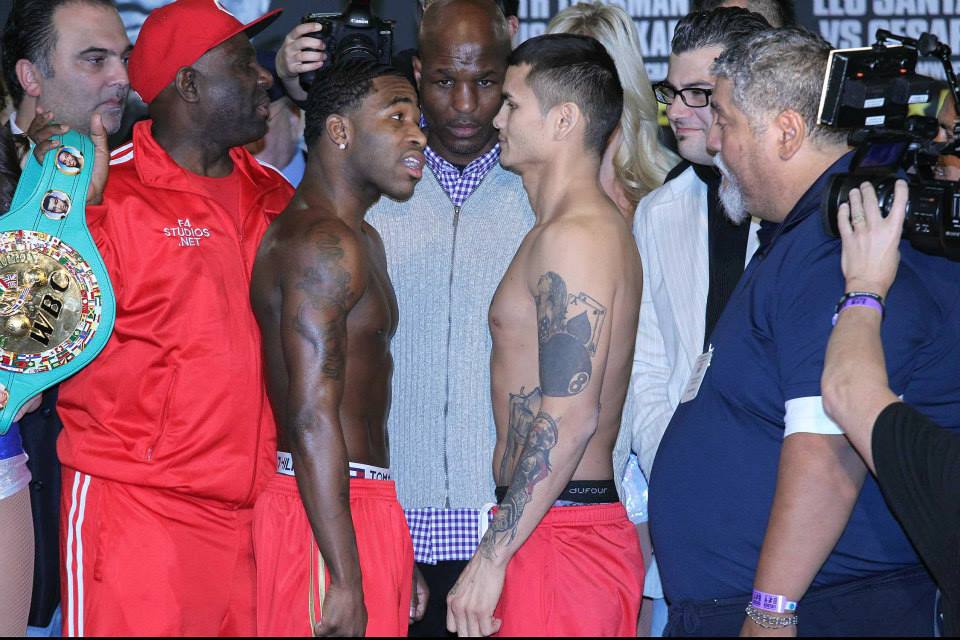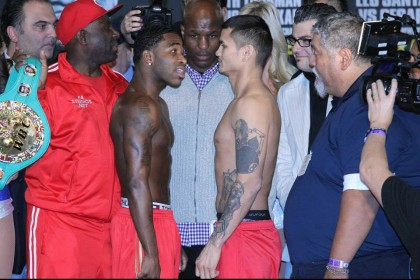 This afternoon from the Farmers Market in downtown San Antonio, Texas, WBA Welterweight Champion Adrien "The Problem" Broner and former IBF Junior Welterweight Champion Marcos "El Chino" Maidana participated in the official preliminary weigh-in event and posed for the capacity filled venue of media members and fight fans.
On the eve of the highly anticipated main event of the evening, the defending champ seemed jovial and relaxed as he stepped onto the commission scale. Sporting a pair of shades, the reigning title holder began shadow boxing after he weighed in at a healthy 144.4 pounds.
When Maidana stepped onto the scale, "The Problem" began talking to the Spanish speaking Argentine fighter. Seemingly unphased by the inaudible banter, "El Chino" Maidana weighed in at approximately 146.2 pounds. Both men appeared to be full of energy and didn't show any signs of dehydration.
After both men weighed in under the division limit of 147 pounds, the two competing fighters participated in the ceremonial face-off for the crowd of supporters and media members. The champ once again began speaking to the title challenger, which resulted in a hard shove instigated by Marcos Maidana.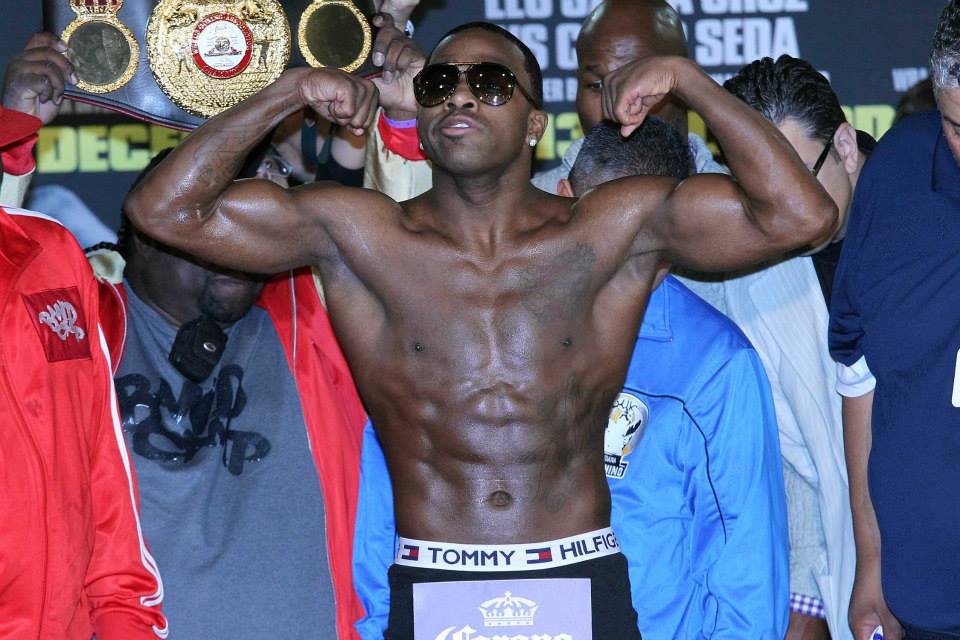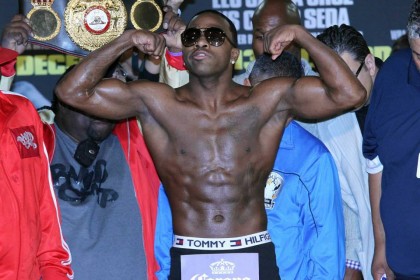 The brief altercation was quickly separated by current IBF Light Heavyweight Champion and future Hall of Famer Bernard Hopkins, who seemed prepared to intercede between any kind of disturbance on stage.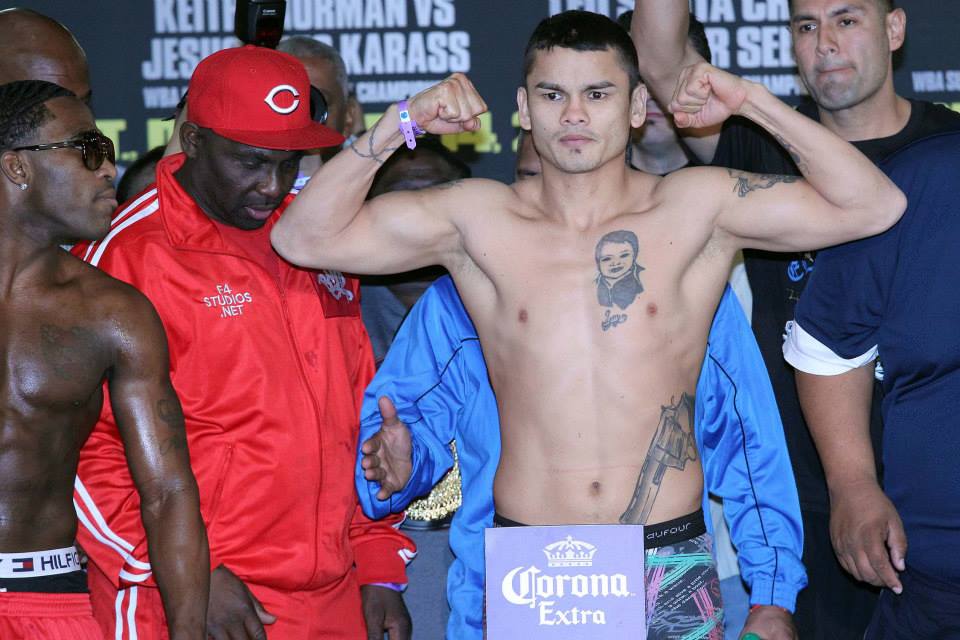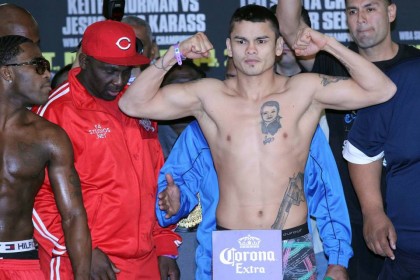 After the media event, the hard punching Argentine had much to say about his opponent.
"I really don't understand English, but people have been translating everything he's been saying," stated Marcos Maidana. "He can talk all he wants, but I'm going to teach him to respect me. I'm completely unaffected by all of this. I'm fine. I've been in great battles with fighters much stronger than him, so I'll be ready for anything in the ring. I know I will more than likely need a knock-out to win this fight, so that's what I plan to do tomorrow night."
When asked if he was intentionally trying to provoke the former 140 pound champion, the incumbent title holder was very candid.
"I don't play psychological games," insists Adrien Broner. "In fact, I don't play games at all. I threw away my X-Box because I don't play games. This is easy money…if he comes in with some dumb sh_t, I'm flat lining him!!"
Preliminary weights:
Keith Thurman 145.8 vs. Jesus Soto Karass 146.2 – Interim WBA Welterweight title

Leo Santa Cruz 121.4 vs. Cesar Seda 121.6 – WBC Super Bantamweight title

Beibut Shumenov 175 vs. Tamas Kovacs 174.4 – WBA Light Heavyweight title
Photos by Tom Casino/SHOWTIME