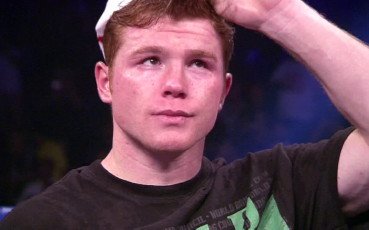 Tickets are still going fast for the April 20th unification bout between WBC junior middleweight champion Saul "Canelo" Alvarez (41-0-1, 30 KO's) and unbeaten WBA junior middleweight champion Austin Trout (26-0, 14 KO's) at the Alamodome, in San Antonio, Texas, USA. 31,500 tickets have already been purchased for the fight.
Mike Battah of Battah Promotions said to the elpasotimes.com "We've sold 31.500 tickets at this point. We're currently building a new section that will seat 3,000. We're considering opening up some of the higher levels as well. And, we might still open up seats to view the fight on a big screen."
The Alamodome seats 72,000, but they configured it initially to seat 30,000, expecting that the interest in the fight wouldn't surpass that number. However, the combination of the low priced $10 tickets and Canelo facing his best of his career has really driven the tickets sales to high levels.
The Canelo vs. Trout fight is still three weeks away and you've got to figure that the 3,000 seats will quickly sell out, and the event organizers will have to reconfigure the stadium for a third time.
Canelo, 22, is taking a big step up in class with this fight. Technically, Canelo has been the World Boxing Council 154 pound champion since 2011, but he's been matched like he's more of a prospect rather than a champion by his promoters at Golden Boy.
They haven't put him in with the best in the division, and instead have matched him against smaller and older guys like Matthew Hatton, Kermit Cintron, Alfonso Gomez, Josesito Lopez, Shane Mosley, and Ryan Rhodes. Canelo has looked good against those guys, but those fighters have already been easily beaten by other guys almost as bad as Canelo beat him. There's no telling how Canelo is going to do against Trout because this is really Canelo's first real fight against a quality 154 pound fighter.