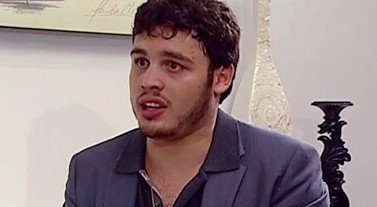 WBA/WBC super middleweight champion Andre Ward (26-0, 14 KO's) says former WBC middleweight champion Julio Cesar Chavez Jr. (46-1-1, 32 KO's) is high on his list for a big fight in 2013. Ward just destroyed WBC light heavyweight champion Chad Dawson last September in a 10th round TKO when Dawson made the mistake of moving down in weight to face him at 168. Now, Ward is hoping that Chavez Jr., a huge fighter for the 160 pound division, will move up in weight and face him at 168. Ward thinks it's a fight that boxing fans will want to see.
Ward said to RingTV "A fight between me and Chavez Jr. is more interesting. I think it's what fans what to see more than [Sergio] Martinez now."
I think the hardcore boxing fans probably would like to see Chavez Jr. vs. Ward more than Chavez Jr. vs. Martinez because they already know what happened last time Chavez Jr. fought Martinez, and there's not much likely to change in the future. At least with Ward it's someone new, and it would be interesting to see how Chavez Jr. fights against someone that is a lot closer to his own weight. Ward doesn't balloon up to 190 lbs. after he rehydrates like Chavez Jr., but he's in the neighborhood, so we wouldn't be seeing Chavez Jr. with a 20 pound weight advantage against him.
Ward's chances of getting Chavez Jr's promoter Bob Arum to agree to letting him take the fight aren't good. In fact, I'd say that fight will never happen unless Arum is looking to cash out with Chavez Jr. once he starts losing a lot more. Even then, I still don't think Arum would do it because Chavez Jr. is one of those money maker type fighters that can sell a lot of tickets in his fights in Texas no matter who he faces in the ring.
Chavez Jr. is a lot like WBC junior middleweight champion Saul "Canelo" Alvarez in that regard. They can put Canelo and Chavez Jr. against absolutely poor opposition, and they'll still fill an arena. Arum has Chavez Jr. as a pay-per-view fighter despite the fact that he's only faced one good fighter in his career in Martinez, and he lost 11 ½ rounds of that fight.
I think Ward needs to understand that it's business with Chavez Jr. He's a money maker, and he's bringing Arum and Top Rank good green cash, and he doesn't really need to face any of quality for him to continue to keep the green stuff rolling in. He's the one that wanted Martinez, but I don't think he's going to be eager to face a guy his own size in Andre Ward. I think Ward is wasting his breath talking about that fight.