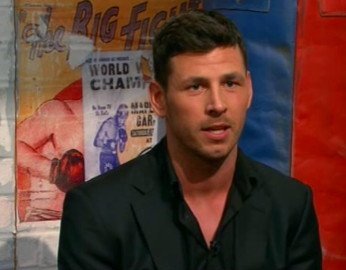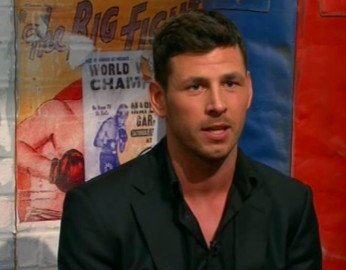 Former WBC middleweight champion Julio Cesar Chavez Jr. (46-1-1, 32 KO's) is leaning in the direction of facing former EBU middleweight champion Darren Barker (25-1, 16 KO's) on June 22nd in a fight that in Mexico City, Mexico. Chavez Jr. needs a tune up bout and he previously thinking of fighting Brian Vera or Matthew Macklin, but something has put him off the trail of fighting one of those guys and instead he likes the idea of facing the 30-year-old Barker.
Chavez Jr. told ESPN Deportes "I think Barker is a good fighter. He's only lost to [Sergio] 'Maravilla' Martinez."
As for Macklin, Chavez Jr. said he was "Difficult." What he meant by that is unknown, but it could be that he was someone that might be difficult to negotiate with because he's pretty much about the same level as Barker is talent-wise. There's not much difference between the two of them. Sergio Martinez fought both of them and struggled at times before knocking them both out.
By picking Barker, Chavez Jr. will be able to shown the difference between him and Martinez in facing the same guy. If Chavez Jr. can take Barker out quicker than Martinez did in 2011, then some boxing fans might conclude that Chavez Jr. has improved since his lopsided 12 round unanimous decision loss to Martinez last September. I kind of doubt it because Chavez Jr. is what he is. He's a huge cruiserweight sized fighter that has a gift for melting down to fight middleweights. Once he can no longer make 160, Chavez Jr. is going to have to figure out a way to find a place at 168 or 175. He might be better off moving up to 175 because that's a weaker division than the super middleweight division, and it's possible he can pick up a title if he's steered around the better fighters at this weight class.
That fight won't happen unless Chavez Jr. agrees to the random blood tests that Martinez wants for the fight this time. Last time they fought, Chavez Jr. tested positive for marijuana, and Martinez wants to make sure that he's fighting a guy that's clean of drugs. Chavez Jr. tested positive for diuretics in a fight in 2009. Some fighters use diuretics to cut water weight to make weight in divisions well below their natural weight.
Barker is a guy that Chavez Jr. will likely be able to overpower with his weight advantage. Barker doesn't rehydrate a great deal for his fights, so Chavez Jr. would have a big weight advantage over him if this fight gets made.