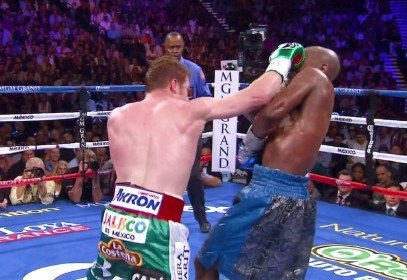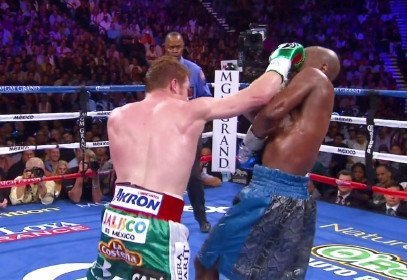 Former WBA light middleweight champion Saul "Canelo" Alvarez (42-1-1 30 KO's) said earlier today that he plans on fighting three times in 2014 with all three fights being on pay-per-view. Canelo will be fighting on on the following dates: March 8th, July 26th and November 22nd. His promoter Richard Schaefer says he plans on seeing if he can arrange a fight between Canelo and Miguel Cotto or Sergio Martinez. But if neither of those fights can be made, Schaefer will be looking at matching Canelo against IBF light middleweight champion Carlos Molina.
Canelo said on his twitter, "After my meeting with GBP these are the dates that will fight in 2014: March 8, 26 in July and 22 November. My three dates will be on PPV and the first opponent of March 8 will be announced in the coming weeks!"
Besides Cotto, Martinez and Molina, there's also the winner of the Erislandy Lara vs. Austin Trout fight for Canelo. It would seem likely that this would literally be the last resort for Canelo because either of those guys would be a real problem for Canelo, especially with him coming off of a loss to Floyd Mayweather Jr. The blueprint in how to because Canelo has now been created by Mayweather, and Trout or Lara would only have to follow it to beat Canelo as well. As it is, Trout almost beat Canelo last April in San Antonio, Texas.
Canelo won the fight by fairly wide scores but that fight was essentially a bout that could have gone either way. Mayweather himself saw it as a fight that incredibly close with the knockdown that Canelo recorded in the 7th being the deciding factor in him getting the victory. It's doubtful that Canelo would agree to face Trout again or face the Mayweather-like southpaw Lara. Those would be nightmare opponents for Canelo.
Cotto would be the perfect opponent for Canelo because it would be a huge PPV fight with both fighters guaranteed to make tons of money. Cotto isn't Mayweather, but he's popular enough to make it a pretty big PPV fight. The only question is whether Cotto would be ready to take on a tough opponent like Canelo? Cotto has lost two out of his last three fights and he's just now getting his career back on the tracks with new trainer Freddie Roach. Cotto just had a confidence booster in his demolition of Delvin Rodriguez. It would be a big step for Cotto to go from Delvin Rodriguez to Canelo, but the fight makes sense. Cotto needs to start facing quality opposition again. Tomorrow he'll be turning 33-years-old and he doesn't have a lot of time left in his career.