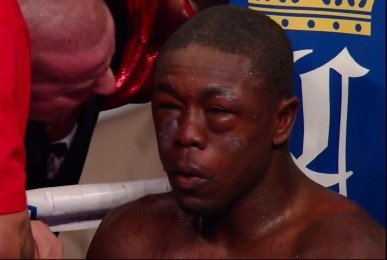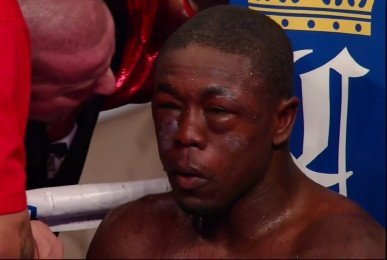 This Saturday night on Showtime, undefeated welterweight Keith "One Time" Thurman (20-0, 18 KO's) faces off against unbeaten Argentinian Diego Chaves (22-0, 18 KO's) and former IBF/WBC welterweight champion Andre Berto 28-2, 22 KO's) takes on Jesus Soto Karass (27-8-3, 17 KO's) at the AT&T Center in San Antonio, Texas.
Both fights are scheduled for 12 rounds and both have titles on line. Thurman-Chaves will be fighting for the interim WBA 147 lb. title, and Berto-Soto Karass will be fighting for the vacant NABF welterweight strap.
The Berto-Soto Karass fight is technically the main event, but you can make a pretty strong argument that the Thurman vs. Chaves fight should be the main event because the winner of that fight seems to have a better future outlook than the Berto vs. Soto Karass winner.
We've just seen Berto lost two out of his last three fights, and Soto Karass has lost 5 out of his last 9 fights. It seems pretty logical that the Thurman-Chaves winner is the one that the card should be focusing on, not a fight between two struggling welterweights like Berto and Soto Karass as they try to keep their careers alive.
Berto lost his last fight to Robert Guerrero last November. Berto used the shoulder roll defense in that fight, and it didn't work out too well as he didn't seem to know how to use it properly. Guerrero was able to hit Berto at will all night long and puff up both of his eyes.
Not surprisingly, Berto won't be using the shoulder roll defense for his fight with Soto Karass. He knows better now, and he also supposedly won't be fighting off the ropes the way that he did in his losses to Guerrero and Victor Ortiz. That remains to be seen if he can keep from doing that, because it looks he does it because he lacks the stamina to stay in the center of the ring to fight.
Soto Karass is very similar to Guerrero with his fighting style, and he prove to be a nightmare for Berto if he's able to take his speedy and powerful shots. If Berto can't get Soto Karass out of there early, we could see Berto take another vicious beating, because Soto Karass is quite capable of pounding Berto the same way that Guerrero did.