Deontay 'The Bronze Bomber' Wilder fired back at his old coach Mark Breland last weekend, saying that he's done as a fighter and that he's a King and he'll be getting back up to lead once again.
The former WBC heavyweight champion Wilder (42-1-1, 41 KOs) has not been seen since his loss to Tyson Fury in February 2020, and ex-trainer Breland, as we well as many boxing fans, view him being finished as a fighter.
Breland says he views the 6'7″ Wilder's career is over with after he was obliterated in seven rounds by Fury. He doesn't think Wilder would ever beat Fury.
However, he doesn't need to worry about that because Fury has already said that he will never fight Wilder again because of the negative things he said about him in the aftermath of his loss.
Wilder made some claims about Fury having loaded up his gloves and took some shots at his former trainer Breland in believing that he put something in his water that negatively impacted his performance that night.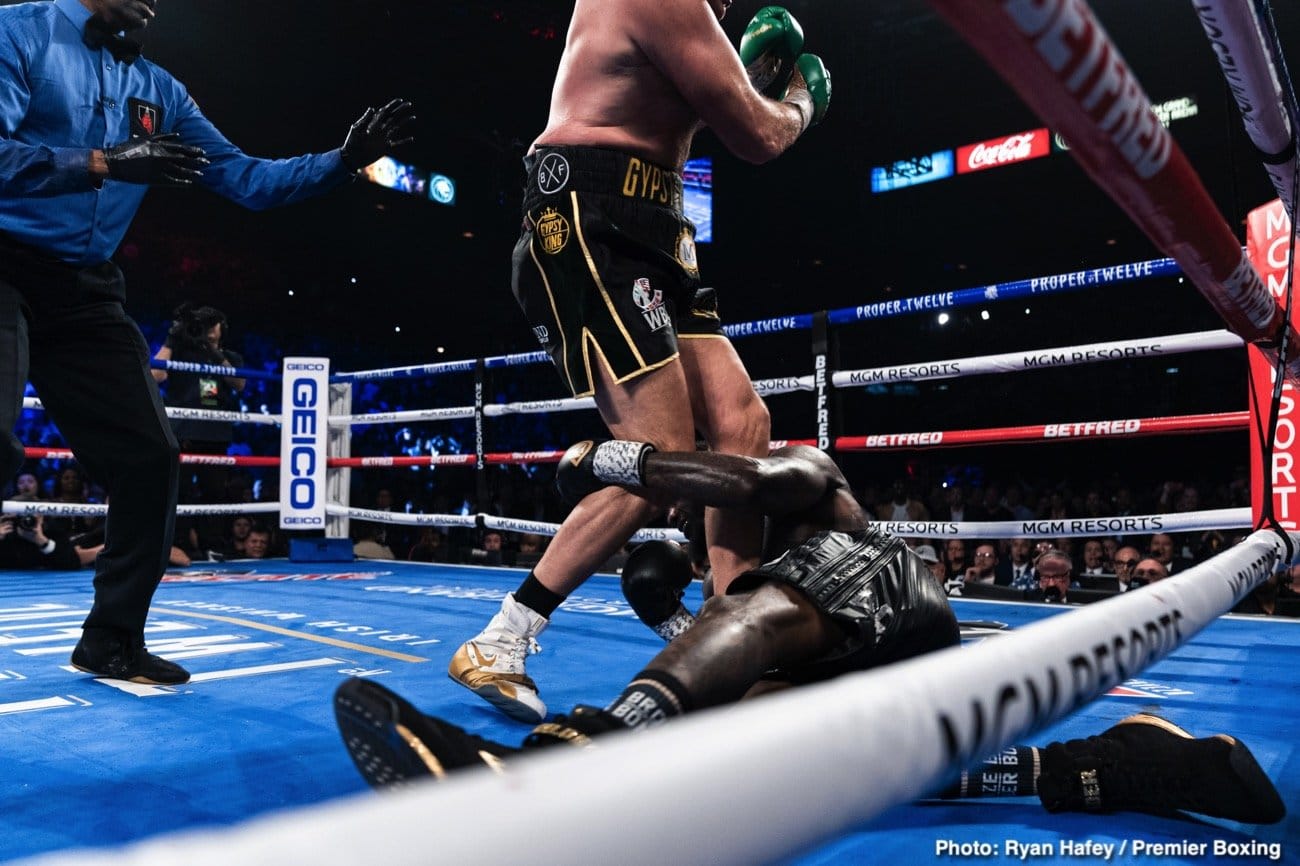 "You can't break a king. When you're a king, you're a king. A king knows how to get back up and continue to lead.
"Because he understands that he has people waiting on you to, 'Get up king and continue to lead us.' That's what it is, I'm a king," said Wilder to 78SPORTSTV.
If Wilder intends on regaining his Kingship, he's going to need to get back in the ring and start showing some leadership.
Sitting on his dough for the last 12 months hasn't done anything to instill confidence in him. Normally when popular champions are beaten the way Wilder was, they work hard and fight quickly to avenge their loss.
"Oh, you wanna break your silence to the UK media, 'Somebody else poured the water.' Nah, you did that s***. This is the end of my career? Man, this is only the beginning of greatness. But for you, it is the end," said Wilder.
We didn't see that from Wilder. All we've seen from him are excuses and him electing to sit on the sidelines without fighting.
Since it's no longer possible for Wilder to get the trilogy fight against Fury that he was hoping to get, he needs to focus on fighting the best available contender.
Dillian Whyte would be ideal or possibly Anthony Joshua if he loses to Fury. It's not going to be easy for Wilder to regain his throne.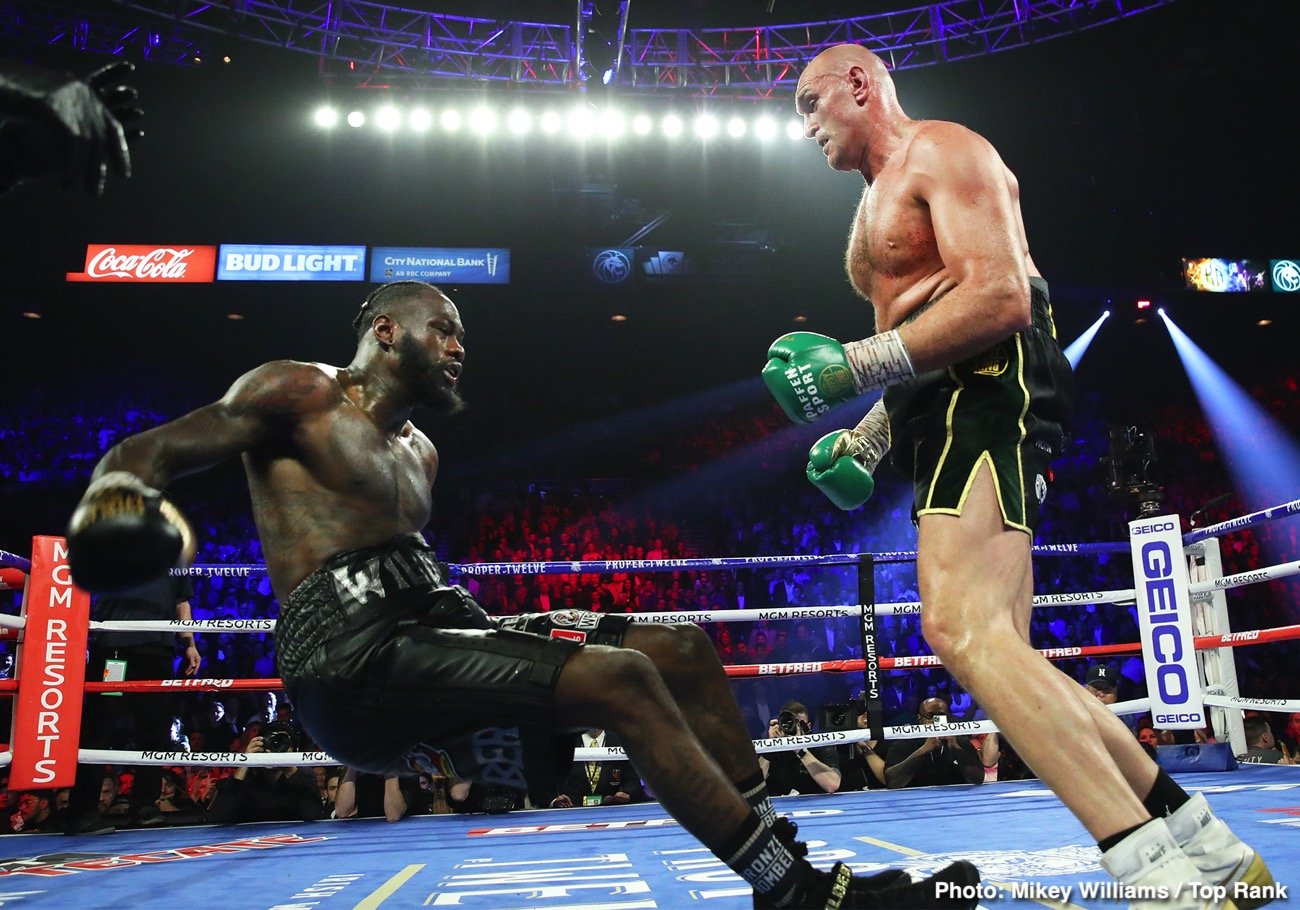 It's not going to work for Wilder to beat a handful of mediocre contenders because his defeat at Fury's hands was too brutally one-sided. For Wilder to get the King spot again, he'll need a win over one of these guys:
Anthony Joshua
Andy Ruiz Jr
Dillian Whyte
Alexander Povetkin
Filio Hrgovic
Joe Joyce
Daniel Dubois
Wilder views Breland as disloyal
"Sometimes it ain't the enemy, sometimes it's the mother f***ers that are right there," said Wilder about Breland. "Let that coward-ass n**** do what he do.

"He's a b***. "It's like, where is it all coming from? Is it because of where I am in life and your career was short?… It's all making sense now. He's been envying me, he's been jealous. Now all this s*** is truly coming out."
Wilder is furious at Breland speaking out in the media, denying that he did anything to impact his performance against Fury.
Breland's comment about him believing that Wilder is finished as a fighter is clearly what is bothering him the most.
If it didn't bother Wilder, he wouldn't have reacted negatively in the interview last weekend. Wilder may have doubts about his ability to come back from the defeat.
If he did believe he could do it, he would have already started his comeback.